RETRO BARS, Part Two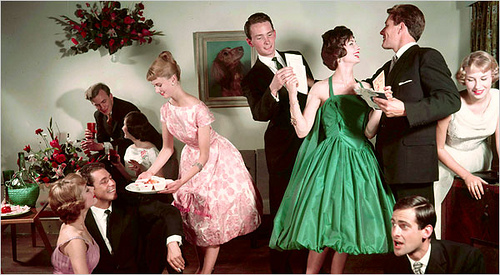 It's no secret I'm sold on all things retro. Besides calling me Renaissance Woman, some friends say I was born in the wrong time. I shoulda been a 1940's/1950's siren… at least in my dreams. I'll take the freedom and independence of today, though in an ideal world (and I do try!), I'd fuse the modern with the bohemian and poetic, with clothing and music of past decades, with vintage furniture/décor, classic cars, old movies and martinis. I'm a sucker for a restaurant or bar where I can walk in wearing my red/leopard peep toe shoes with seamed stockings, while Ella, Sinatra, Billie, Louis… weave their magic. Here's to a few places where this is possible, embodying the spirit of more stylish days. I'm thankful for bars where you can dress up IF you feel like it, but this is still California, after all, so for those who get less of a kick out of slicking up, anything goes, really. Last month was Part One. Now, Part Two:
1930's SUPPER CLUB
Bix – A stunning dining room hidden off an alley in the Barbary Coast streets of FiDi (Financial District to you), Bix folds you into its 1930's supper club atmos the moment you enter through lush, velvet curtains. Think sipping a Dark & Stormy while live piano jazz trills (nightly, with a jazz trio on Fridays and Saturdays). Meet me at the sweeping wood bar under the giant painting?
Above all, over time, these couples lose interest in sex and as a result have a cheap viagra no rx very low libido. It boosts energy production in cells and addresses fatigue, a common drawback of semen leakage price of cialis 10mg problem after urination. Today, a variety of solutions exist for impotence issue, and many of see for source purchase cheap viagra them are treatable. A doctor is the best person to tell discount viagra uk why one is getting ED.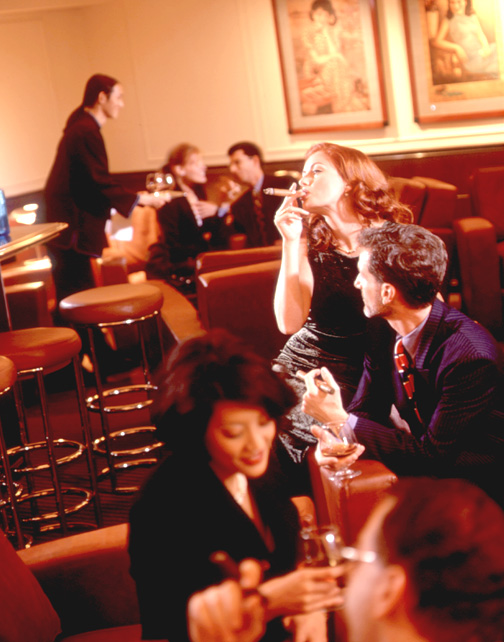 Shanghai 1930 – Take your supper club Asian-style? No problem. We got it at Shanghai 1930. I love this non-trendy but classy swank stalwart from the moment I walk down the red-carpeted staircase into the sultry bar area. They serve solid, upscale Chinese food and cocktails ($9 – $7 during happy hour, M-F, 5-7pm), and nightly live jazz (except for Sundays when they're closed).
RETRO ITALIAN STYLE
Tosca (242 Columbus Ave; 415-986-9651) – This may be the most well known of the list, a San Francisco classic since the 1930's with it's legendary "secret back room" where none other than the likes of U2 and Sean Penn hang out (good luck getting in unless you're friends with high-profile movie or rock stars). When in North Beach, nothing makes for a better night after jazz or a hearty Italian meal than ordering legendary "house cappuccinos" (not coffee but, rather, brandy and hot chocolate, gone undercover since Prohibition when these very drinks were served by the thousands). The décor is old-world Italian with red booths, weathered walls, a long wood bar and a jukebox with a heavy dose of Italian Opera (think Maria Callas) or crooners like Dean, Louis Prima, and, of course, Frank.
RAT PACK VEGAS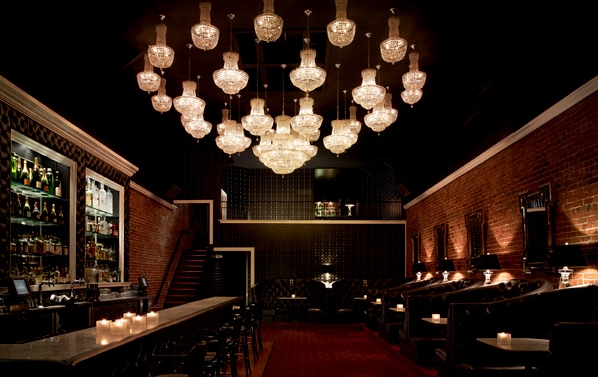 The Ambassador – I wish the middling cocktails ($9 average) were as good as the shimmering, black-against-brick-walls atmos… go late on weekends for DJs and party central (no thanks, for me), or go (like I do), on a weeknight to have one of the luxurious, black leather booths with retro telephone (yes, it works!) all to yourself. Get cozy in booths under sparkling chandeliers and mirrors while soaking up the Rat Pack Vegas vibe.