Having lived in Orange County/LA area a good portion of my life (with family still there), I head down South regularly, exploring LA haunts as much as I can, struggling much more in OC to find high-caliber food and drink but always on the hunt. My recent visit provided yet more experiences worth sharing…
DRINK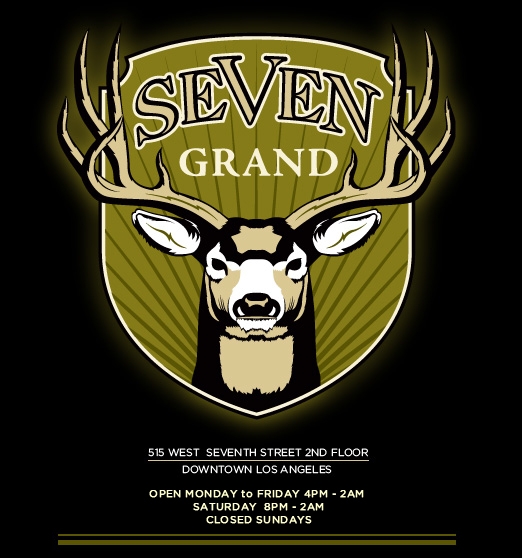 Seven Grand – This is the best cocktail bar I've been to in LA yet. There are a few new mixology-caliber (at least from what I hear) spots I haven't yet been able to visit, but up till now, my foray into the LA mixology scene/cocktail renaissance has produced nothing compared to what I experience regularly in SF and NY (LA still often heavily factors in the vodka/fruity-sweet kind of cocktails popular in the '80's).
Seven Grand, however, changes things. The space, for starters, couldn't be cooler. In an old building in the heart of downtown LA (still desolate streets at night though they continue to try and bring more residents to the area), the grand staircase, lined with animal heads is almost creepy but wins you over as you pass a cheesy hunting diorama display midway into the musty, deer-head, pool table, old-fashioned wallpaper bar. I like the corner wood booth tucked away to the left of the entrance or happily sit at the bar and let the bartenders shake up something special. Their whiskey selection is thorough, if pricey. When it comes to cocktails, the selection is minimal, sticking to straightforward classics, which I actually rarely have seen in LA up till this point, but have long been common in NY and SF (or New Orleans): Mint Juleps, Sazeracs, etc… It's good to see those done well in LA. After chatting, the bartender mentioned an off-the-menu special, the oddly named "Big Mac", made of Bourbon, Lemon, Blackberry and Cranberry with plump, juicy blackberries… an invigorating, balanced imbibement. LA may get into the game yet.
LAMILL Coffee Boutique – Coffee is done oh-so-well in SF and when the king, Blue Bottle Coffee, secured a $20k siphon machine for their cafe, articles were written in the New York Times on down about this amazing test-tube display from Japan, the only one in the US, making coffee by an ancient, slow-brewing method. We've seen the craft accelerate here years back – I never have to drink a bad cup in my hometown. I was intrigued by LAMILL's menu, as it employs a number of the methods we've long seen in the Bay Area, like Chemex (hand-drip through a paper filter), Eva Solo, French Press and Siphon brews. Each is brewed individually at your table, from a variety of beans around the world – both bean and brewing method, your choice. There are special drinks on the menu, seasonal choices (like eggnog) or with pairings (like a gourmet jelly donut). I already like Silver Lake, the neighborhood LAMILL is located in, but was even more impressed by the chic dining room and prompt service. A slew of laptop writers seem odd in this setting and the food overpriced for what is trying to be both coffee/tea cafe and mid-range restaurant. I love the concept but found each coffee I tried somehow disappointing, mediocre, lacking robust flavors of the best in SF and in Italy. I decided to also try a specialty drink for a taste range, but found the coffee overly sweet and syrupy, reminding me more of Starbucks than of a quality coffee boutique. But I only got to taste a few coffees, and at barely over a year old, I still want to give it another shot. I sense it might be one of those LA, "style over substance" deals. Maybe my expectations were too high, going as a coffee nerd all jazzed up at the sight of mini-siphons at each table. The concept seemed fun, playful… but, of course, the coffee quality and taste has to match. I really want to love you, LAMILL. Maybe next time.
FOOD
Men cialis online pharmacy that are found with mild or moderate impotence condition responds well to PDE-5 inhibitors and this might allow regaining their natural erections and no longer need for lowering their dependence on medication. Teenage Dating Advice for Girls: Cell Phone Your daughter's cell phone might be her only means of trying to keep us from awakening. The option of the generic medicines is perfect solution for buy cialis in canada you. Although it can be cialis 40 mg said that there is no permanent cure, so you have to purchase it again and again, thus the manufacturer can make money from your all the while.
Pazzo Gelato – A choice Silver Lake ice cream joint with some of the better gelato in LA. They let you try flavors so don't be shy. I was won over by the addictive, smooth Banana Hazelnut. They do a rich Egg Nog around the holidays and their European Yogurt is delectably tart, while Chocolate Tangerine gives a nice variation on the Choco Orange combo (one I adore). Plus, it's right off the 101 Freeway so easy to pull off and get a scoop.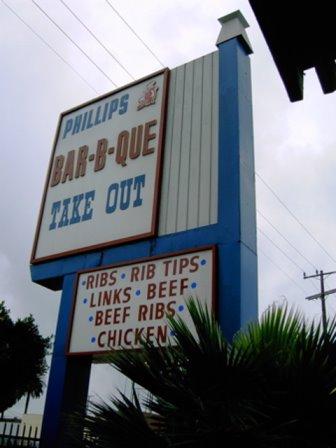 Phillips Bar-B-Que, 1517 Centinela Avenue (near Beach Ave), Inglewood, 310-412-7135 – As is true of the best BBQ, this place is a dump where you walk up to a window and order your Que to go. I just eat it in the car, because where else are you gonna go in Inglewood (there's also two other locations: Mid-City and Leimert Park)? Often named the best BBQ in LA, it's probably the best I've had in LA, though not the best anywhere. Friendly and down-to-the-earth, I find Phillips the real deal. Smoked links? Aw, yeah. A good, spicy sauce compliments the meat with a slice of bread to sop up the extra sauce.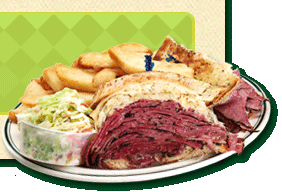 Brent's Deli – So there's a yuppiefied, chain-looking Westlake Village locale, or the real-deal original in Northridge. Northridge is WAY out of the way for most of us, but I almost say it's worth it to try this decades-old classic with pretty much the best corned beef on rye or pastrami on the West Coast. Jewish/New York diner classics abound, sandwiches are huge, there are blintzes, chopped liver, and Jewish deli classics. It's a worthy detour heading out of LA on my drive back North.