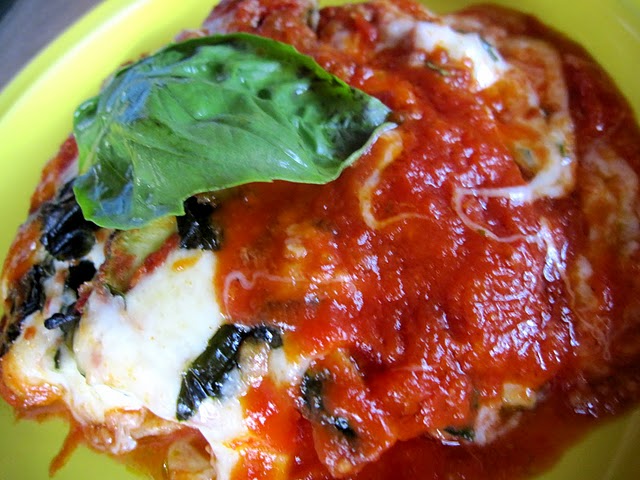 Despite the suburban setting, the spirit of servers and food is authentically Italian at San Mateo's Acqua Pazza. Owned by three Rosano brothers (out of nine children!) from Naples, they brought their Mama's own recipes from Italia, as well as technique learned at Naples' Scuola Albergheria and Jean-Georges Vongerichten's Vong in London.
Amalfi Coast photography lines the hallway and the dining room surroundings are clean and crisp in shades of deep blue.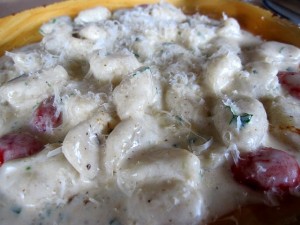 The red sauce in a Zucchini Parmigiana starter ($10.95) is textbook delicious from their Mamma Carmela's recipe. Half Moon Bay zucchini keeps it local, with plenty of meltingly good Buffalo Mozzarella.
Gnocchi Gorgonzola ($14.95) is also their Mamma's recipe, a fine rendition of what is one of my most beloved Italian dishes. Cherry tomatoes cut the rich, heavy cream sauce, the overall effect happily fattening.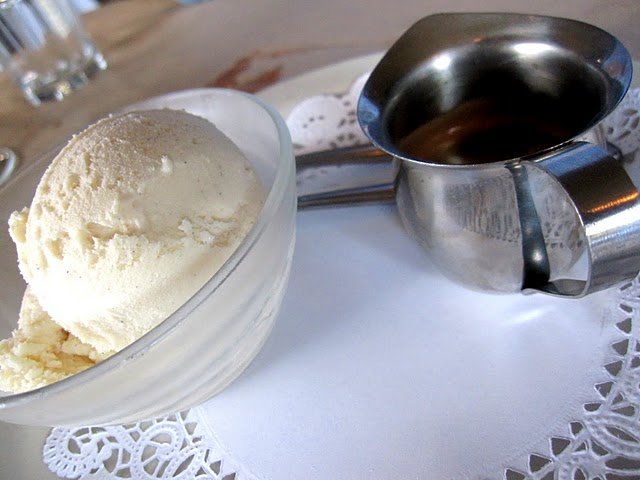 Vitello Milanese ($18.95) is a classic rendition of veal scallopini pounded flat, breaded and in a lemon dressing. A heap of arugula salad atop it added a healthy aspect. Even if it wasn't the best rendition of the dish I've ever had, it worked.
A Bellini ($8.50) was a refreshing sparkling wine starter, though I can't help but lament the common use of peach nectar instead of fresh peaches, which is less common but tastes significantly better. House wines are affordable ($6.50) and generous, served in a little carafe – easily two glasses worth. Whether Chardonnay, Chianti or Cabernet, they did the trick, as did a straightforward Affogato for dessert.
Hints of Italy live in the streets of San Mateo…