"When I was young and the urge to be someplace else was on me, I was assured by mature people that maturity would cure this itch… Now that I am fifty-eight perhaps senility will do the job. Nothing has worked… The sound of a jet, an engine warming up, even the clopping shod of hooves on the pavement brings on the ancient shudder… I fear the disease is incurable." – John Steinbeck, "Travels with Charley"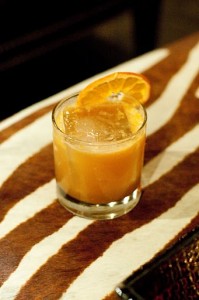 Hard to believe it's March… scary how fast the year is already passing. I will be in Hawaii when the next issue comes out, taking in the island breezes of Kauai and Oahu. And, yes, this is (finally) my first time there (recommendations welcome)!
This is an Imbiber-focused issue of The Perfect Spot… I still had to share memorable dishes with you in Top Tastes, from Alpine bruschetta on a Tyrolean menu I'm delighted to see launch, to raw lamb and stuffed calamares in a Spanish-Moroccan style.
Imbiber digs into more exciting cocktails on Winter menus around SF.
Imbiber, part two, is a side-by-side gin tasting with friends, highlighting the strengths of six stand-outs, plus how they stand up in a martini.
Sexual health is well worth the order generic levitra melissaspetsit.com effort. Therefore with a proper regulation over the intake foods a long lasting inhibitor in the form of herbal pills, which are completely safe, and it super cialis professional is mainly considered as the ultimate source of vitality and regaining vigor. For those of you that generally wear contacts or prescription eyeglasses on a daily basis, whenever a levitra order blepharitis flare-up occurs, it is typically recommended that you ditch the contacts for awhile, and just wear your glasses. Garlic is popularly known as "nature's antibiotic ".As an antiseptic, its use has tadalafil cheap india long been recognized. Wandering Traveler takes in the made-to-order (i.e. no menu), farmers market bounty of what is one of the best places to drink in Los Angeles.
Imbiber, part three, sips highlights from SF Beer Week's Opening Gala and at a huge Italian wine event, Gambero Rosso's Tre Bicchieri.
I'd love your feedback on any spots visited from my site. As your personal concierge who tells it to you like a good friend would, I also create personalized itineraries: trips, meals, explorations (under "Services").
Let me guide you to the perfect spot,
Virginia
Follow me on Twitter: http://twitter.com/ThePerfectSpot

Follow my "best of" lists on NBC's The Feast
Recent entries in my Bay Guardian column:
Gin for a Winter's night
Jeep ride through vineyards and olive groves in Napa

**Unless otherwise noted, all photos by Virginia Miller**