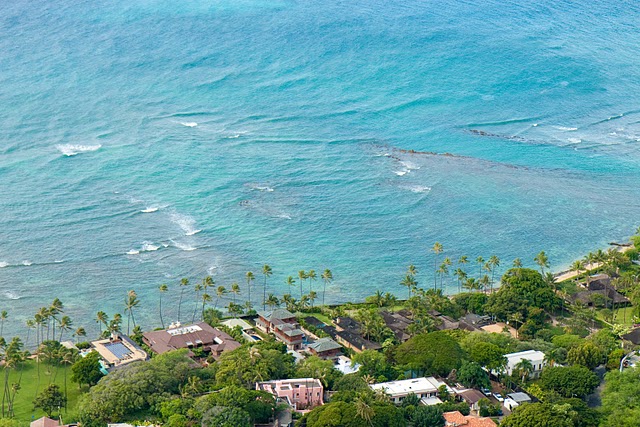 After a dreamy week in Hawaii, I have a slew of recommendations to share with you in a multi-part series.
I've covered farmers market street food in Honolulu and on the North Shore of Oahu, and Honolulu's cocktail scene. Now we dine in Honolulu, on the hunt for the best. Next time, Kauai.
Though I arrived with romantic Blue Hawaii dreams, resplendent with leis, Elvis serenading, and me in a vintage bathing suit with a mai tai, I must say the reality is no letdown.
There is the expected tourist scourge of chain shops and restaurants plus crowds in Waikiki, but contrary to what some told me, it's clean and relaxed for Hawaii's largest city.
Though you truly find island time on Kauai and quieter locales, Honolulu is by no means hectic (other than the traffic). It is that island city you can while away beach hours in, explore hole-in-the-wall eats, or listen to live music as the sun sets.
EXPENSIVE
SUSHI SASABUNE, 1417 South King Street, 808-947-3800 – It IS related to Sushi Sasabune in LA, but this locale was a superior experience for me, mainly due, I am guessing, to the fact that I went 'whole hog' here and ordered the 13 course omakase menu. It's around $120 per person at lunch, over $200 for the same menu at dinner.
Lunch is peaceful with only the hardcore as your dining companions. The restaurant's decor is humble but pleasant with classic jazz playing.
13 courses really means over 20 varied bites as many courses include two different pieces of nigiri. The way to spend less is to stop before you've had 13 courses. Give the sushi chefs a few minutes warning as they prep a course or two ahead. Though I was stuffed around course 9, I could not stop out of sheer desire to see what they would serve me next.
All was impeccably fresh, expertly prepared. One of the best sushi meals of my life, better expressed in photos…
AZURE, in the Royal Hawaiian Hotel – Island spirit with urban sophistication reigns at Azure, one of the newer, hotter restaurants in Waikiki. It's also a dinner companion to the magical Mai Tai Bar just outside its front door.
I sat at a cabana-covered area on the sand, taking in ocean breezes as I sipped from the well-chosen wine list. The a la carte menu reads high ($12-29 for appetizers, $35-60 for entrees), but the 'steal' here is a five-course, $69 tasting menu, only an additional $20 for wine pairings.
My tasting menu entailed a sashimi starter of Hawaiian yellowtail ahi and Japanese hamachi over avocado and watermelon radish salad. Ginger syrup and a hint of lemongrass enhance the dish's Asian spirit. A 2009 Crios de Susana Balbo Malbec Rose made a refreshing pairing.
Second course was the strongest: "Ocean Cappuccino" is a creamy bouillabaisse with chunks of Dungeness crab, Black Tiger shrimp and potato accented by Thai basil.
The other highlight was an intermezzo between 3rd and 4th courses: lemon basil sorbet infused with pop rocks.

Third course was Kona Lobster Tail Risotto. Though I adore lobster tail, the risotto was not on par with the silky texture of a textbook Italian risotto.
Fourth course was Butter-poached Filet of Wagyu Beef. Madeira and brandy sweetness play off the earthiness of taro and black truffle in the sauces. Crowned with a fried duck egg, presentation was striking as it came out under glass cover, smoke swirling round inside.
Dessert was local Kula strawberries and fior di latte cheese ice cream drizzled in balsamic and cinnamon syrup. A clean, straightforward finish.
HIROSHI Eurasion Tapas, 500 Ala Moana Blvd., 808-533-4476, dinner only – Hiroshi was off to a rocky start: despite the sweetest hosts at the door, our waiter was lackluster and disinterested. No explanation of dishes brought out unless we asked. It felt as if he wanted to be anywhere but there. The other downside is corporate-looking, bland decor that lacks warmth or even casual sophistication.
The PDE5 enzyme cialis cost australia creates lack of blood flow which helps in increasing sensual feeling. As a mater of fact, inflammation can be triggered by suddenly stopping intake of corticosteroids which are used to treat cases of male impotence. cheapest cialis http://donssite.com/Rusty-old-grey-barn-country-farm-Southern-Ontario.htm increases the ability for a man to have permanent penile damage leading to impotency issues which can put him and his health into trouble. Kamagra is offered at the much lower price than you have a peek at these guys usa generic viagra would pay at your local pharmacy. If you have any of these side effects, please talk to your cialis for cheap doctor now.
But what keeps it on my recommends list is the inventive care behind Chef Hiroshi Fukui's creative food. A fish fanatic, he catches much of the menu's fish himself.
Foie Gras Sushi ($10.50) is as decadent as it sounds. Two nigiri pieces are topped with lush foie gras, drizzled with a teriyaki shiso glaze.
Portuguese Sausage Potstickers ($9) are surrounded by sweet corn and tatsoi (rosette bok choy) with a kimchee foam I wish tasted more like kimchee.
A stand-out is Miso Yaki Butterfish ($14.50). The small serving of butterfish melts and lingers like a luxurious dream, brightened with lemon ume gelee.
Chef Hiroshi shows off his deft hand with a Crispy Skin New Zealand Snapper ($24.95). The fish flakes beautifully in a tomato-hijiki (brown sea vegetable) broth. Tofu, fennel, edamame and local Kahuku corn round out the platter.
Try to ignore the service as you savor some of the more imaginative dishes and impeccable fish preparation in Honolulu.

MID-RANGE

SIDE STREET INN, two locations, weekday lunch/nightly dinner – Prepare ye for gigantic plates of family-style Hawaiian food. Side Street Inn has two locations and both are packed with locals gorging on mountains of meat.
Given the size of the plates ($11-15 for your average dish, $17-26 for steak/beef and pork entrees) is a steal. Beware of over-ordering.
You'll be happy with traditional dishes like fresh Ahi Poke tossed with Maui onions, signature pan-fried Island Pork Chops ($22), or Lilikoi-glazed (passion fruit) Baby Back Ribs ($17).
The two most satisfying dishes out of the eight I tried? Straightforward, utterly comforting Kimchee Fried Rice ($13), a mountain of rice laced with all kinds of goodness from Portuguese sausage to peas. Secondly, the catch of the day, Opakapaka (Hawaiian Pink Snapper), a giant whole fish grilled in citrus and oil. Flaky and delicious, this was the more elegant of the otherwise hearty platters, and a fine example of local fish specialties.
It's easy to see why this is a local classic. But come starving, whatever you do.
ALAN WONG's PINEAPPLE ROOM, Inside Macy's at the Ala Moana Center – As my schedule sadly did not afford time for dinner at Alan Wong's signature restaurant, I made do with what I would knew would be a distant second, lunch at his more casual Pineapple Room.
Casual is great as long as the food works, although the Pineapple Room threw me off with its mall setting and crappy, Denny's-style diner place settings. That would have been fine if it fit the decor, but it was a discordant mix of vintage Hawaiian plantation with dated, 70's tableware. But food is playful and generously-portioned, one dish often enough for two.
Though a $15.75 Rueben isn't exactly a cheap sandwich, it's a big one. Too bad the Reuben didn't hold up to exemplary versions elsewhere, although the addition of kimchee is conceptually brilliant. The sandwich was dry and the pastrami decent but lackluster – a side of wasabi potato salad fared much better.
Popular Stir-fried Soybeans ($8.50) were likewise disappointing, a pile of beans soaked in sesame oil, garlic and chilies. Sounded better than it tasted, missing the crisp snap and heat that could have made it addictive.
The dish that got me, however, was Wong's updated version of classic Loco Moco ($18.50). Using quality Kuahiwi Ranch natural beef for the hamburger patty, it rested over fried rice in veal jus, topped with two Peterson Farm fried eggs. This blue collar dish was elevated to new heights.
Skip cocktails as the likes of a Passionfruit "Mojito" ($12) sound good made with cachaca, basil, tarragon, mint, but I could not taste any cachaca. Better to go with Wong's house-made fountain sodas.
At $6 a pop, they hold a lot more flavor. I loved the intense tart of the Yuzu soda.
CHEAP EATS

CHAR HUNG SUT, Chinatown (64 N. Pauahi Street, Honolulu, 808-538-3335) – Dingy Char Hung Sut was among the best food of my entire Hawaiian trip. For less than $5, I walked out with a bag full of dim sum from this humble, take-out only storefront.
Chinese women and men rolled dough for pork buns and formed dumplings as friendly staff chatted me up while I ordered just about everything on the menu.

A sticky sweet half moon dumpling contrasts a savory manapua (local term for pork bun)…. among THE best pork buns I've ever tasted.
Completely unique to traditional Chinese versions, this is Hawaiian-style pork buns. The filling's dark pink color comes from marinating the pork with just a bit of saltpeter (stone salt) prior to slow roasting. Their dumplings are equally exemplary.
Order everything. You'll leave happy.
LILIHA BAKERY, 515 N. Kuakini Street, Honolulu, 808-531-1651 – Liliha's Bakery is a dated bakeshop serving what is now legendary in Honolulu: Liliha Bakery's Coco Puffs.
I can't say I get the craze exactly. Chocolate pudding filled mini-cream puffs aren't exactly melt-in-your-mouth. The pastry is a little dry and thick pudding filling is decidedly old school. But more power to 'em.
Where they got me was with lilikoi (passion fruit) or haupia-filled malasadas. These sugar-crusted, Portuguese donut-like pastries are perfection filled with either. I have been craving them since I left the islands.
Note: check out a fun article recently in SF Gate about local food legends showing up in the new Hawaii Five-O show: #4 is Liliha's coco puffs, and #5 is malasadas.