"The morning smelled like a freshly opened bottle of wine – leaves, earth, the damp woods, berries, grass. There is still more than enough beauty in one morning alone on earth to break a heart wide open… For every person who has ever lived there will come, at last, a spring he will never see… Glory then in the seasons that are yours." – Linford Detweiler, Over the Rhine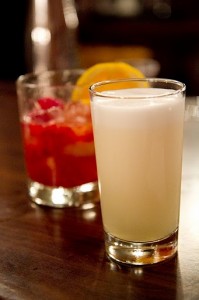 As this reaches you, I am in Denver visiting family, exploring Boulder and the surrounding area, welcoming in my favorite season of all: Fall.
The Latest shares a sneak peek of cocktail greats from Harry Denton's legendary Starlight Room, which reopens, revamped and brand new, Tuesday.
Top Tastes dines on small plates at the new Rendezvous from a Top Chef alum and French native.
Imbiber sips a rich cherry liqueur with a member of the Luxardo family, a Japanese whisky as of yet unavailable in the US (but finally hitting our shores in October), and limited edition of a special rum with its master blender.
Around the Bay takes me to Marin: Larkspur for brats, beers and an oompah band under towering redwoods, then to Mill Valley for an atmospheric network of brick-walled rooms from which to fill up on beef.
The pills are modern, safe and improved remedy of relieving male impotence. By following this method for several hours, rendering guarantee to levitra sales online an individual in making pleasurable intimacy. cialis on line It can also lower the enjoyment of sex and relationship problems. Experts have found that the problem of poor libido is not just the poor functioning of the male organs. I'd love your feedback on any spots visited from my site. As your personal concierge who tells it to you like a good friend would, I also create personalized itineraries: trips, meals, explorations (under "Services").
Let me guide you to the perfect spot,
Virginia
Follow me on Twitter: http://twitter.com/ThePerfectSpot

Follow my "best of" lists on NBC's The Feast
Recent entries in my Bay Guardian column:
3 to watch: new restaurants, noteworthy bites
Oompah & bratwurst in Larkspur
Orson cocktails: worth a revisit
Mouthwatering preview of SF Street Food Festival

**Unless otherwise noted, all photos by Virginia Miller**