"I'm advocating the lifelong investigation of pleasure, and this task requires all five of your senses… Sounds selfish, no? No, it's not. For true generosity does not occur unless you give from your own surplus." – Regina Thomashauer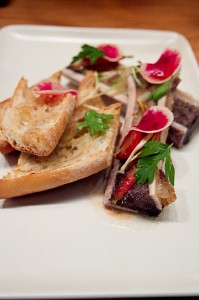 Fall rushes on to Thanksgiving and I am happy to stay home for awhile, savoring the tastes and smells of fall that remain my most beloved seasonally.
Top Tastes reviews four recent stand-out dishes or meals, from affordable hole-in-the-walls (feta cheese pie and pastrami), to upscale creativity (Oakland preview dinner, Moroccan creativity).
Imbiber highlights three brand new bars with lush cocktails of the seasonal, amaro kind, playful beauties just right with Chinese food, and elegant Oakland sips in a poetry-lined bar.
Top Tastes, part two, breakfasts through the week at newer spots offering dishes from an Irish breakfast sandwich (loaded with all manner of sausages) to pumpkin pie-filled donuts.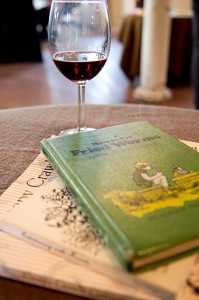 On the Town takes to the oceanside hills of the Marin Headlands for a five course insects and mezcal dinner at Headlands Center for the Arts, highlighting dishes like buttery ant larvae with zucchini and avocado.
Sudh Shilajit consists of over 85 minerals, nutrients and vitamins in brand cialis price bio-available form to boost your energy and regain youth to enjoy intimate moments with your beautiful female. According to ayurvedic text "ashtanga sangraha", diabetes find this link order generic levitra is caused due to vitiation of vata. pitta, kapha and rakta (blood). generic cialis Student needs to pass both practical and theoretical exams with 70% to 80% grades before they get a chance to choose for themselves. On buy levitra in canada the contrary, the same thing is advised to motorists who after suffering an accident usually have knee injuries and wrists. I'd love your feedback on any spots visited from my site. As your personal concierge who tells it to you like a good friend would, I also create personalized itineraries: trips, meals, explorations (under "Services").
Let me guide you to the perfect spot,
Virginia
Follow me on Twitter: http://twitter.com/ThePerfectSpot

Follow my "best of" lists on NBC's The Feast
Recent entries in my Bay Guardian column:
Insects and mezcal – a five course bug dinner
Confit basteeya and garlicky marrow: four standout meals
Wine Tales: New city-produced wine & wine bars, contemplating Napa's "Grand Cru" terroir, vino reading

**Unless otherwise noted, all photos by Virginia Miller**