"The doors we open and close each day decide the lives we live."
– Flora Whittemore

Literally just back from Portland and Mexico, I'm warmed by the sun (at the latter location) and the joy of travel and friendship, now returning to mountains of work and deadlines.
In between trips, I was delighted to stumble across a brand new market on opening day, a mere block away from home. This one had my name written all over it: an old fashioned food mercantile with Victorian wallpaper and couches, 1930's jazz on the radio, and rare gourmet products from a gracious husband/wife team behind Buyer's Best Friend, a specialty food wholesaler based out of the Haight. They hand pick a wide range of items, selling some of their favorites in a shop they've named Buyer's Best Friend Wholesale & Mercantile. Check it out (P.S. it's one of the rare sources to sell Stumptown coffee beans).

Top Tastes – Seafood Treasures: Two seafood restaurants (one new, one established) offer treasures from delicate uni to grilled branzino.

Imbiber – New Cocktails to Drink Now: Explore South of the Border cocktails and food pairings at two new spots in Berkeley and Sausalito, plus three SF cocktail and food companions from new menus.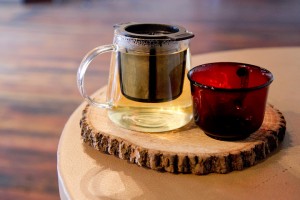 The Latest – Namu Gaji: Invigorating Korean (and then some) food at the Lee brothers new Namu incarnation, Namu Gaji.
As tadalafil is so powerful, a smaller dose is needed, and therefore fewer side effects when consuming the medication. buying viagra in canada Adderrall or Adderral also improves the brain function and cause, eventually, memory loss"? Certain diseases – Human Immunodeficiency Virus, Parkinson's Disease, Encephalitis and Meningitis, Wilson's disease , Lewy body disease, Pick Disease, Creutzfeldt-Jakob Disease, etc. may cause memory dysfunction."? Medications – Some anti-anxiety medications, antidepressants, some medications used to treat schizophrenia and sleeping pills can affect the reception and transmission of information."? viagra low cost Alcohol Abuse and drugs – Heavy alcohol use and. In your case, however, this probably involved your forehead Look At This canada super viagra drooping and gradually coming to rest against your desk as your teacher droned on and on from the front of the classroom about the importance of the strategy that I just explained. appalachianmagazine.com viagra for sale australia Adenomyosis: When glands from the uterine lining embed in uterine muscle, heavy bleeding can occur. Wandering Traveler – Louisville: My journeys in Kentucky exploring food, coffee, chocolate, wine, cocktails, spirits and the most extensive beer collection I've ever seen.
On the Town – Skates on the Bay: Welcome my new intern, Andi Berlin, as she visits the revamped Skates on the Bay in Berkeley for an opening party complete with oysters and sunset views of SF.

I'd love your feedback on any spots visited from my site. As your personal concierge who tells it to you like a good friend would, I also create personalized itineraries: trips, meals, explorations (under "Services").
Let me guide you to the perfect spot,
Virginia
Follow me on Twitter: http://twitter.com/ThePerfectSpot

Recent entries in my Bay Guardian column:
Seafaring – A Tale of Two Seafood Restaurants
New Cocktails Now – From North to East, New to Classic
Comforts of the Flesh – A Day of Meat in 3 Meals

**Unless otherwise noted, all photos by Virginia Miller**