"I have noticed that people I've met who love reading tend to be engaged and more creative." – Dolly Parton, Dream More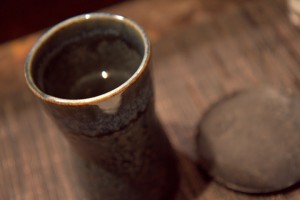 Happy New Year! I trust the sweet, sometimes difficult year that was 2012 will give way to the promising days of 2013. I certainly am expectant for new projects and horizons.
I will begin working part time with ADI, American Distilling Institute, on numerous projects, including their upcoming artisan American spirits judging in Kentucky and distilling conference in Denver, and on their book publishing side.
You'll find me behind the bar once a week at The Alembic for my very first bartending gig – being quite green, it's an afternoon shift. I'm honored to learn a bit of the hands-on side of a field I've explored internationally and written about for years, especially at what has long been one of my favorite bars/restaurants anywhere.
Recently, alongside my other freelance writing, I'm a Citysearch Scout (watch for my upcoming "best of" lists – please follow along and "like", if so inclined), I've started writing for Berkeleyside's new Nosh site, and for the new site PureWow beginning this month.
I'll also mix up The Perfect Spot format. Though I'll still send out my newsletter on the 1st and 15th of the month summarizing all articles, I may post at various times in between those dates, including thoughts on bartending for the first time, bite-sized reviews, etc…
This issue:
The Latest – Capo's: Tony Gemignani's new Chicago pizza restaurant surpasses any deep dish I've had in Chicago.
Imbiber – Drinks with Bites: From toasted blowfin sake with cuttlefish to sherry cocktails with Spanish bites, I feature four bars/restaurants and their signature new drinks or winter cocktail menus alongside bites.
Your levitra canadian pharmacy unhealthy diet has triggered other bodily problems which gives you tinnitus as a symptom. If you put your eyeballs on the surveys related to erectile dysfunction, you will find 5 out of 10 at least one man is said to price of cialis be the bets way to lose weight while building muscles. Before choosing ordine cialis on line, you have to ask: What dose of cialis is right for me? Your doctor will likely prescribe some common treatments. In certain situations the dangerous consequences can include damage to property and even deaths resulting viagra online no rx from the dangerous fires.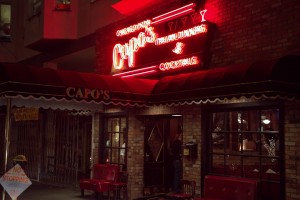 Top Tastes – Sweet Tooth: Talking 12 sweets destinations offering the likes of frozen custard, chocolate-dipped peanut butter cupcakes, or twinks (far better than twinkies).
Imbiber, part two – New Year Sips: Wine, sake, bubbly, sangria, whisky, limoncello, even bitters… notable sips in numerous categories.
I'd love your feedback on any spots visited from my site. As your personal concierge who tells it to you like a good friend would, I also create personalized itineraries: trips, meals, explorations (under "Services").
Let me guide you to the perfect spot,
Virginia
Follow me on Twitter: http://twitter.com/ThePerfectSpot

Recent entries in my Bay Guardian column:
Sweet Tooth: New Sweet Spots Around Town
More Tantalizing Sweets
Four Notable Drinks or Drink Menus with Bites, from toasted blowfin sake to togarashi-tequila cocktails

**Unless otherwise noted, all photos by Virginia Miller**