Covering 
10 standout Scotch cocktails
around N. America at
Liquor.com
, you'll find my top national drinks on menus at these bars/restaurants: —
Backbar
, Somerville, MA (Boston area) —
B&GC
, Denver —
Mourad
, San Francisco —
Cocktail Bar
, Toronto — 
Julep
, Houston —
Multnomah Whiskey Library
, Portland, Oregon — 
Hell or Highwater
, Louisville —
Duke's Spirited Cocktails
, Healdsburg (Sonoma County), CA — 
Adrift Tiki Bar
, Denver —
Living Room at the Dewberry
, Charleston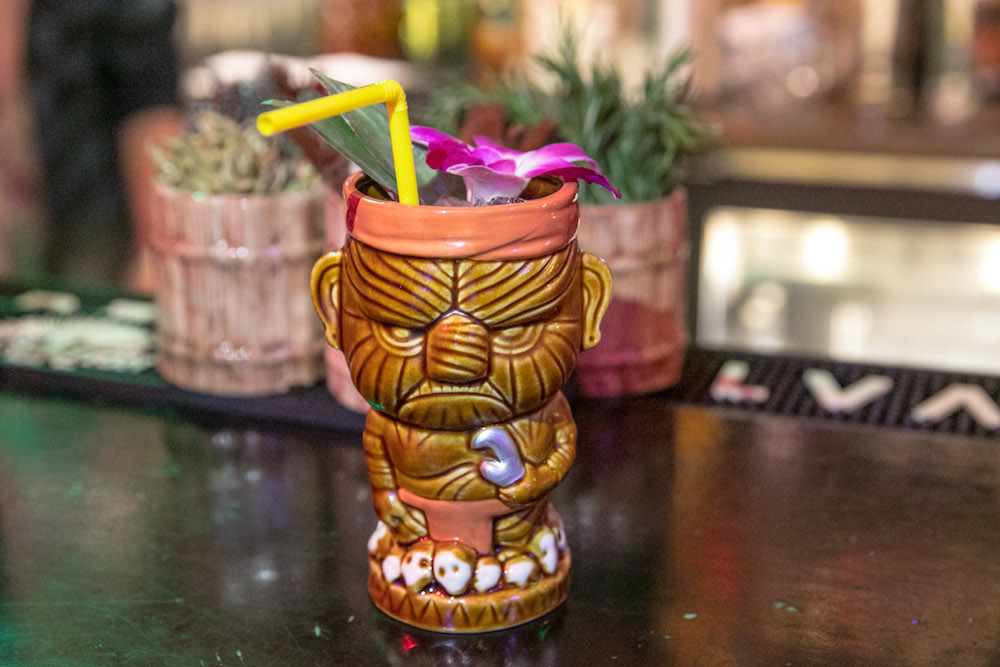 Even if you're one of those who don't think Scotch whisky is cocktail-friendly and should only be drunk neat, Scotland's greatest export is complex enough to shine in a wide range of cocktails. These bars/restaurants have beautifully showcased Scotch whisky 10 cocktails, being served from coast-to-coast. Can't make it to any of the bars? Try making
Kiwi Bird
from Chicago's new
Backbar
at home.
Kiwi Bird (Backbar, Somerville, MA)
Backbar
is a Somerville draw behind
Journeyman
restaurant — and a Boston cocktail pioneer since 2011. Bar manager Carlo Caroscio (who spent 6 years at chef Bryan Voltaggio's flagship fine dining restaurant
VOLT
) keeps things relaxed but never dumbed down. Joe Habib's Kiwi Bird cocktail arrives on a tray of ice with a cute kiwi bird gazing into the  barrel glass. Compass Box Artists' Blend Scotch is bolstered by Broken Shed Vodka, then goes tart and lush with kiwi, coconut cream, lime and orange bitters.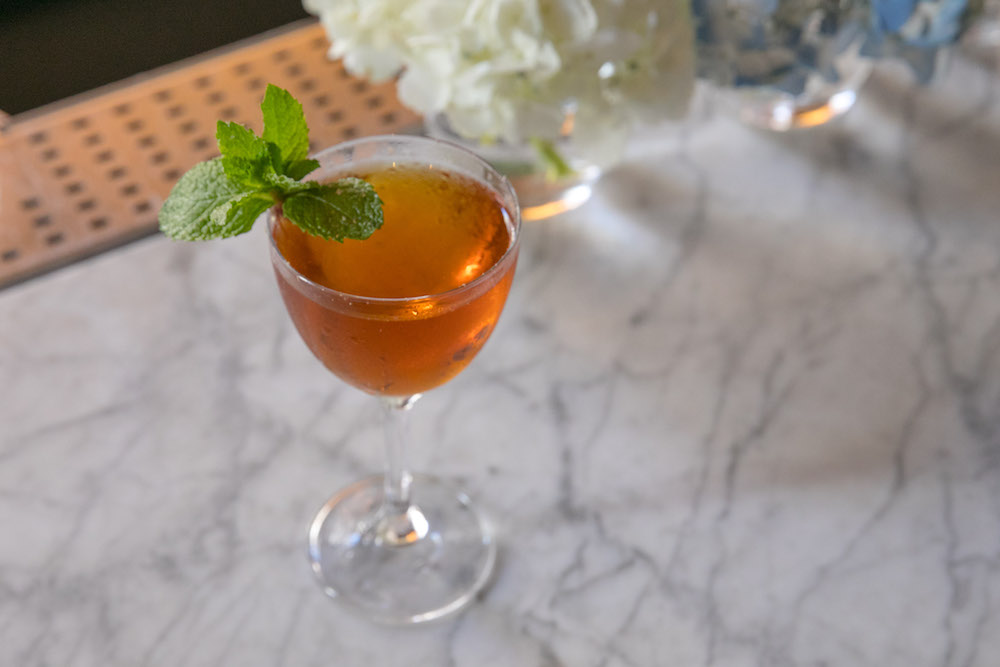 Tail of the Season (Mourad, San Francisco, CA)
Michelin-starred
Mourad
wows as one of the country's great Moroccan restaurants, thanks to chef Mourad Lahlou's inspired dishes. Bar manager Joshua-Peter (J.P.) Smith likewise takes cocktails the artfully delicious route. Tail of the Season features Monkey Shoulder Scotch, Tempus Fugit Gran Classico and Fernet bring the bitter, herbaceous layers, while Badia di Morrona Vin Santo adds complex sweetness. Smoked salt cacao tincture, a spritz of Persian lime essence and black lime zest add bright intrigue.
Salary Ma'am
(B&GC, Denver, CO)
Despite the challenge in finding it (hidden in an alley behind the hotel
HALCYON
),
B&GC
is one of Denver's best bars — and their reservation system is via text so it's easy to confirm a spot. The retro basement space is soothing and seductive; the bar staff skilled and friendly. Salary Ma'am is a refreshing cocktail of Suntory Toki Whiskey and Naked Grouse Scotch with floral, fruity, peppery notes from Rhine Hall Pear Eau de Vie, elderflower tonic, rose and pink peppercorn.
Big in Japan (Cocktail Bar, Toronto, Ontario)
Across the street from sister bar
Rhum Corner
(you guessed it: a r(h)um bar), Jen Agg's original
Cocktail Bar
serves the more creative menu of cocktails covering a range of spirits and grouped in menu categories like Seasonal, Easy Drinking or Contemporary. The irresistible Big In Japan features a house blend of Scotch whisky and shochu, gaining peaty nuance from Bowmore Scotch, nutty, bright and silky with orgeat, lemon and sesame oil.
Pappy's Pipe (Julep, Houston, TX)
Pull up to
Julep
's curved bar for oysters, boudin balls and some of Houston's best cocktails since 2014. Alba Huerta and team welcome with laid back elegance and Bottled Manhattan cocktail service. Bartender Rachel Fisher tributes her grandfather with her Pappy's Pipe cocktail. Growing up visiting his farm, she recalls him smoking tobacco from a hollowed out corn cob. Here, tobacco aromatics are mimicked by infusing rooibos tea in Mellow Corn Whiskey with a few savory drops of black pepper tincture and smoky notes from a burnt scotch honey featuring Laphroaig 10 year Scotch.
Last Summer (Multnomah Whiskey Library, Portland, OR)
Portland's
Multnomah Whiskey Library
has been drawing lines since 2013 for the city's largest American whiskey and Scotch selection — memberships provide another 1500+ bottles to taste (and ability to skip entrance lines). With the bar helmed by GM Kyle Sanders and bar manger Jordan Valls, bartender Cody Mulcahy draws out summer memories with Last Summer, a riff on a classic sherry cobbler. The peaty smoke of Ardbeg 10 year Scotch plays nicely with dry Amontillado sherry, peach puree and lemon juice, ranging from smoky to dry, nutty, tart, sweet and spiced.
Ku Ku Kachoo (Adrift Tiki Bar, Denver, CO)
Adrift Tiki Bar
is Denver's
Tiki
temple, lined with murals, tiki lamps, totem poles and cozy booths. Winter luaus brighten up chilly nights, as does poke, Kona pork sliders and a large rum selection. Ku Ku Kachoo is that rarity of a delicious Scotch Tiki cocktails. Blended Scotch gets a hit of funk from Jamaican Rum, then goes spiced-bitter-sweet-tart with layers of lychee, Angostura Amaro, anise-honey liqueur, ginger and lemon.
The Remedy (Duke's Spirited Cocktails, Healdsburg, CA)
Turning 3 years old this summer,
Duke's Spirited Cocktail Bar
is Healdsburg's — and all of Sonoma County's — great bar destination. The powerhouse team of Laura Sanfilippo, Tara Heffernon, Steven Maduro and Cappy Sorentino ensure excellent cocktails marry with a warm neighborhood welcome (and ongoing party). Sorentino's The Remedy plays off the modern classic Penicillin but drinks easy and refreshing with bright orange depth from Monkey Shoulder Scotch, honey, ginger, turmeric, chamomile and lemon.
Fast Track (Hell or High Water, Louisville, KY)
Downtown Louisville's subterranean
Hell or High Water
is a lush escape of wood, vintage radios, books and red velvet booths. Cozy up in a corner nook for drinks like Fast Track, which amps up local bourbon with a peaty Islay Scotch. The drink unfolds with layers of fruit (pear liqueur), pepper (black peppercorn), nuts (amaretto) and bitters spice.
Mary Queen of Scots (The Dewberry Living Room, Charleston, SC)
Head to the Living Room in the lobby of Charleston's midcentury temple,
The Dewberry
, for Ryan Casey's elegant drinks. Mary Queen of Scots centers around Compass Box's Great King St. Glasgow Blend, a play off a classic Blood and Sand cocktail. But instead of too sweet orange juice, Casey uses a dry orange liquor and infuses the Scotch with spices like cassia and clove as well as dried orange peel. The complexity deepens with Suze, Bénédictine and Verdelho Madeira, giving the drink a dry, subtly smoky finish.
The Last Viceroy (Besharam, San Francisco, CA)
Chef Heena Patel's modern Indian food at
Besharam
(in the
Minnesota Street Project
art gallery building so you can explore local artists' work pre- or post-drink) calls on her family roots from Gujarat, India, with the likes of drunken pani puri: semolina puffs filled with curried peas, lemon tamarind water, mint and a splash of gin. Elspeth Eustis' cocktails call on Indian flavors like The Last Viceroy, a Scotch sipper with local Fernet Francisco spiced up with chai, nutty with almond, all brightened by lemon.