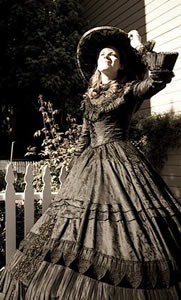 "Nothing is more memorable than a smell. One scent can be unexpected, momentary and fleeting, yet conjure up a childhood summer beside a lake in the mountains…" – Diane Ackerman
Another recent heat wave… though suffocating in my apartment (understand, SF buildings are not equipped for heat – often no air-conditioning as we don't usually need it), I had the most glorious, crystal clear night atop Twin Peaks watching the Solstice Moon rise orange from the East, illuminating a path across the Bay. What a spectacular place I call home! But I'm thankful not to suffer the scorching too often for I concur with Jane Austen: "What dreadful hot weather we have! It keeps me in a continual state of inelegance."
I've eaten well this month at many places opening up all over the Bay Area: Top Tastes (favorite new dishes, drinks or bites from my culinary explorations) highlights a few of these new discoveries from Sonoma to the East Bay. In The Established, enjoy the Summer with crustaceans at Swan Oyster and Sotto Mare. Wandering Traveler takes us to Haunted Savannah.
I'd love your feedback on any spots you visited from my site. You can leave comments through the site on the Perfect Spot Blog or email me directly.
Let me guide you to the perfect spot!
Virginia