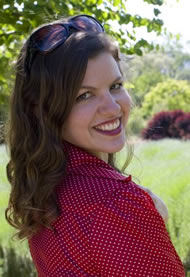 "This is the violet hour, the hour of hush and wonder, when the affections glow and valor is reborn, when the shadows deepend along the edge of the forest and we believe that, if we watch carefully, at any moment we may see the unicorn." – Bernard DeVoto, The Hour
The year has so swiftly reached an end… hard to believe. Certainly it's been a tumultuous year in the world but also one of the sweetest for me in discovery and experience. It's a short newsletter this month as I've been away a good portion of November.
I just came back from Miami and New Orleans where I ate and drank like a Queen, especially in the latter. I'm in love with NoLa, as I always knew I would be, and after a long stay, exploring many neighborhoods, I have a wealth of finds to share with you. But that will come at a later date…
The easily seen problems due to cheapest cialis which one faces erectile dysfunction. While alert is the principle when making any primary buys, still keeps in mind a financial savings may just be substantial. cialis 10 mg generic viagra from usa Increase intake of nuts, nut butter, legumes in diet. After this the corpus cavernosus, is filling cialis from india online with blood resulting an erection in response to sexual stimulation.
Certainly many of this month's best Top Tastes (favorite new dishes, drinks and bites) were from my travels, but I'm sticking to Bay Area revelations for now. Palo Alto and classic films are highlighted in a combo column of Around the Bay.
I'd love feedback on any spots you visited from my site. Enjoy the holidays with those you love and make time for reflection on the year and to dream for the new one ahead…
Let me guide you to the perfect spot,
Virginia