BREAKFAST
Oakland's brand new Aunt Mary's serves up soul/Southern food with East Bay flair in their weekend brunches: I liked the "Stuff in the Pepper" Poblanofilled with chorizo cornbread stuffing (with cherries, nuts, pear) over black beans ($10).
SAVORY – VEGETARIAN
Tropisueno just debuted in Yerba Buena Lane, acting as a super-fresh taqueria for lunch, and a more creative-flair Mexican restaurant and tequila bar at night. For lunch, a veggie taco does it (get it "super" to add sour cream and guac) stuffed with grilled zucchini, yellow squash, onions, red bell peppers, mushrooms and beans on a soft corn tortilla.
SAVORY – SEAFOOD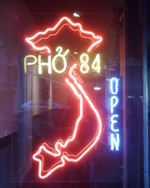 In Oakland, I was satisfied on a rainy afternoon with Pho 84's crispy, lightly Fried Catfish with vermicelli noodles, mushrooms, onions and cilantro in a bracing, just-the-right-amount-of-spice coconut milk curry sauce ($14).
SAVORY – MEAT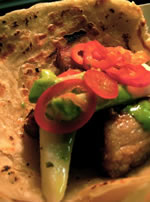 After a crazy debut night of Mission St. Food in Lung Shan, a dingy Chinese hole-in-the-wall on Mission, they're taking a hiatus for November, potentially looking for a bigger space. The first night I tried everything, but this one I had to order two of: PB&J, a Kurobuta Berkshire Pork Belly and Jicama in pickled jalapeno cilantro aioli on a homemade (incredible!) flatbread.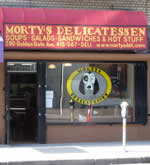 Tenderloin's Morty's Deli cures my Reuben (and East Coast) craving with either pastrami or corned beef (I like both in one sandwich) for $6.75, hot and pressed together with sauerkraut and a Swiss/Russian dressing. I love Morty's!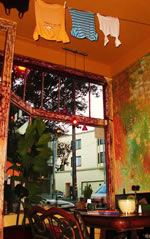 Chan Chan Café Cubano (4690 18th Street at Clover; 415-864-4199) serves up the best Cubano sandwich I've had yet (in a city short on Cuban food, this new, Cuban-run neighborhood spot is a real find)… the Cuban was loaded with pork (only downside for some may be the excess fat, which is the source of the flavor), pickles and tomatoes, on a hearty bread in a subtle mayo of orange and Zinfandel. A gorgeous salad came with it, decorated with edible flowers, ripe with raspberries, blueberries, strawberries, mango, feta and candied walnuts. The salad dressing sent it over the moon: homemade raspberry vinagrette with sesame oil and garlic. I shall return!
SWEET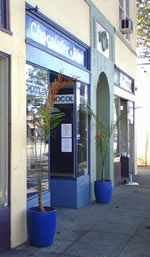 Berkeley is lucky to get new choco shop, Chocolatier Blue– besides making exquisite chocolates, I'm warmed up by handmade to order Dark Hot Chocolates, like the Cinnamon & Chili ($3.50), with a homemade vanilla bean marshmallow and rare, ultra-expensive Camargue Fleur de Sel in the mix from France.
DRINK
Range never fails to create some of the best cocktails in the country… classic, with creative flair. This month was no different as winter doldrums were beat with The Swafford: applejack, rye whiskey, maraschino liqueur, Chartreuse and a dash of Angostura bitters ($9.50).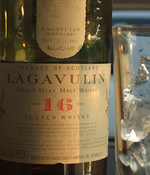 For all you Whiskey/Scotch lovers, classic Lagavulin's 16-year Scotch is a peaty, deeply smoky Scotch that can be found for around $55 a bottle, or get a glass at the Haight's brown-liquor king, the Alembic to try it out.