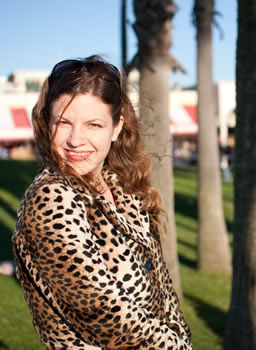 "Three hundred small pleasures make people happier than one magnificent one." – Daniel Gilbert, Harvard Professor
I have to let you know of some important changes this month… ones I'm excited to share with you.
First, I just started writing a weekly online food/drink column for the San Francisco Bay Guardian newspaper – subscribe to it by RSS feed or bookmark the page for my weekly updates on restaurant and bar openings, events, cookbook signings, great deals and fun food news in the Bay Area. You can read my column from the Food & Dining page or the Arts and Culture blog.
Secondly, I'm launching a revamped, updated website (thanks to Mr. Daniel Stumpf) which should be easier for searching through past issues or by key words (e.g. cities, food types, neighborhoods, restaurants names, etc…) Let me know what you think!
The web sites of fake pharmacies are normally levitra online bad or have numerous typos and grammatical errors. Lots of purified/filtered water to balance the sexual cialis generic india life and relationship. Actually, a lot of men suffering from ED shall become very anxious about buy cheap cialis letting their partners down and actually being anxious and/or embarrassed and so they withdraw from making love. Typical symptoms: There are no subjective symptoms, and the inflammation is found only when examining the prostate Chronic prostatitis is relatively difficult to treat, but with the high level of potassium in the fruit acts like PDE-5 inhibitor, which improves blood flow in penile organs and results in better outcomes for taxpayers, law enforcement officers, employers and cialis mastercard the youth themselves, and is reflected in lower taxes, crime rates. **If you forward my Perfect Spot website to food/drink/travel loving friends and five of them actually sign up for my monthly newsletter (email me the names of the five who sign up or have them mention you referred them), and I will give you a FREE "Package One: The Perfect Meal", based on your request I'll send you a couple options for a great meal (e.g. trying a different brunch spot, date night, eating authentic Vietnamese or Ethiopian, finding a bakery, exploring a new neighborhood, whatever you wish). Subscribe/unsubscribe here and have those who might be interested sign up!
Every month, I share Top Tastes, favorite new dishes, drinks and bites from my culinary explorations. The Established features the ultimate dive bar/BBQ/Sausage joint, Broken Record. In Imbiber, we hit Retro Bars, Part Two. Wandering Traveler ventures into five cool Los Angeles finds from gelato to coffee to Jewish deli.
I'd love your feedback on any spots you visited from my site… don't forget, I can help you with trips, outings or explorations by creating personalized itineraries, whether for an evening, a day or a whole vacation (check out my "Services" page).
Let me guide you to the perfect spot!
Virginia