In Top Tastes I list the top ten new restaurant openings of the year in San Francisco. Here I list an additional four best new Bay Area openings: one in the South Bay, two in the East Bay, one in Wine Country. In the midst of Oakland's continued proliferation as a dining hotspot and the new downtown Napa reign of celebrity chefs from Tyler Florence to Morimoto, here are a few that rose above, in alphabetical order.

BAUME, Palo Alto
In the realm of all-senses-engaged gastronomy temples like Chicago's Alinea or the whimsical decadence of Jose Andres The Bazaar in LA, San Francisco is shockingly lacking. We have the talent and creativity here of the best food cities in the world. But it seems at times there can be a fear of getting too experimental. Thankfully, in 2010 Chef Bruno Chemel (formerly of Chez TJ) opened Baume in a non-descript, '70's-looking Palo Alto building.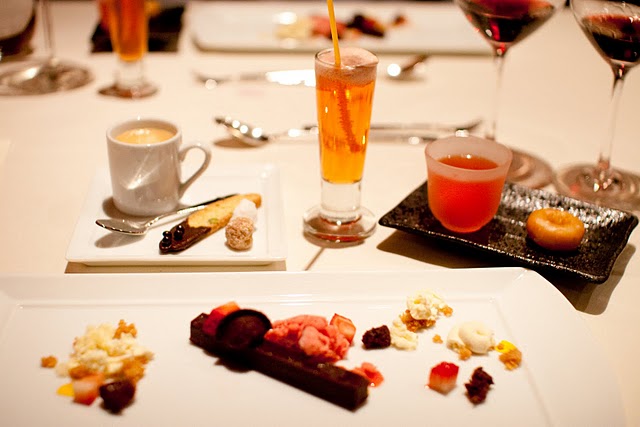 Yes, it's crazy expensive (tasting menus), special occasion dining, but it stands out with well-orchestrated service and a simple but striking dining room of elegant orange and warm browns. You are teased with ingredients, like liquid nitrogen, curry, leek, seaweed, endive, then await the presentation like a gift. The best part is that Baume is not merely molecular showmanship… dishes are rich with flavor and heart. Don't miss Chef Bruno's 62-degree sous-vide egg. I had it with wild mushroom and Noilly Prat dry vermouth foam paired with shots of fresh celery and lime juice punctuated by roasted rosemary stalks. Currently, he's serving the egg with lichee, lilikoi, espresso, chocolate. I'm intrigued.
GATHER, Berkeley
A December 2009 opening, Gather is the best thing to come along in Berkeley in ages. It reads typical Bay Area at first glance: local, sustainable, organic everything, from meats and veggies to spirits, wine and beer. The rounded corner room, with bustling, open space in full view of the kitchen is holistically casual and urban.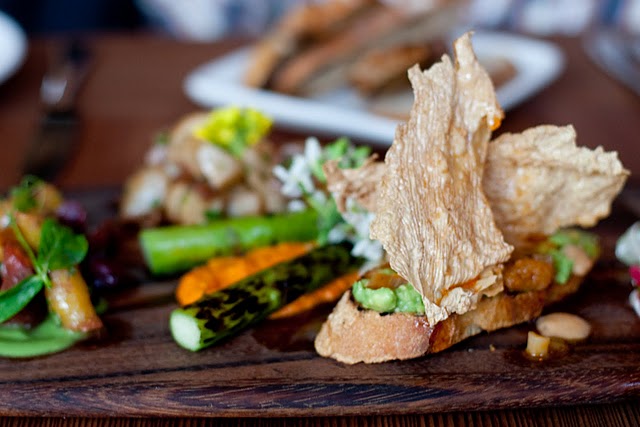 Yes, everything you have heard about the raved-about vegan "charcuterie" is true. Decidedly non-vegetarian, I marvel at this artwork array of vegetables on a wood slab, five delicately-prepared (and delicious) combinations for $16. You might have roasted baby beets with shaved fennel, dill, blood orange, horseradish almond puree and pistachio as one item, then King Trumpet mushroom crudo with parsnip-pine nut sea palm risotto as another. Exec Chef Sean Baker and team do meat right, too. Whether sausage pizza with pork belly and chiles, or house-cured ham topped with crescenza cheeze and cardoon-walnut salsa, carnivores will leave happy. Gather displays an ethos and presentation one can only dream of being a standard everywhere.
PLUM, Oakland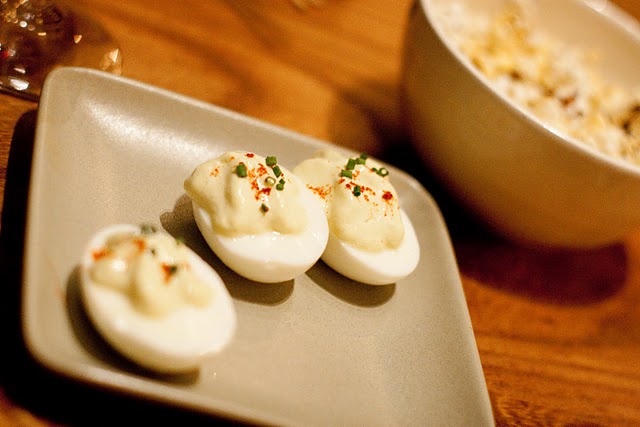 Easily the best new opening in Oakland in 2010,, Daniel Patterson's long-anticipated Plum delivers his impeccable technique in heartwarming food. Despite communal seating on uncomfortable wood stools, one is warmed by skillfully prepared food under $20. Chef Charlie Parker recently took the reigns, serving impeccably nuanced soups like ham hock & brussels sprouts or turnip apple soup with miso. Deviled eggs benefit from caperberry tarragon relish, while a rich beef cheek and oxtail burger welcomes the contrast of accompanying Autumn pickles. Patterson's power continues to be used for gourmet good, and this time Oakland is the recipient.
FARMSTEAD, St. Helena
Farmstead may not be the most exciting restaurant to open in Wine Country in 2010 but I find it among the most satisfying. Part of Long Meadow Ranch, a welcome package of winery, poultry farm, herb garden, grass-fed beef ranch, and olive press, it's in a modern, converted barn with fireplace, tractors and chairs on the outdoor patio. Inside it's funky light fixtures, cavernous ceilings and leather booths.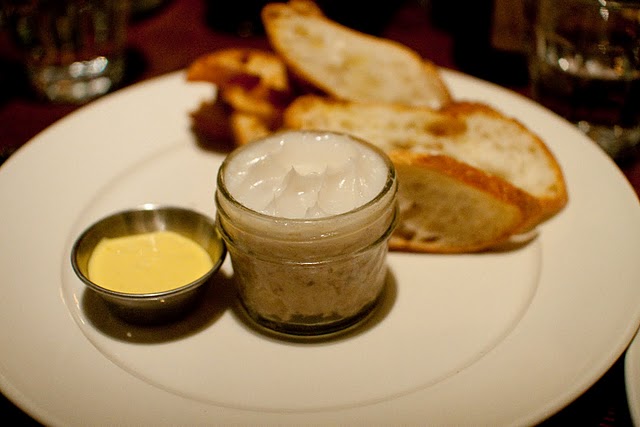 Their grass-fed beef is, in a word, exemplary. It makes for a decent steak, but my money goes towards the meltingly-good cheeseburger. On a house potato bun, it's lathered with addictive mustard (they don't skimp on the horseradish), cheddar and arugula. Order "potted" pig: tender, shredded pig packed in a mason jar with a layer of lard on top, served with toasts and that fabulous mustard. Another humane, locally-sourced restaurant, Farmstead brings a casual playfulness I don't see often enough in Wine Country.