We seek wine recommends the year 'round, but at no time more so than the holidays. Here's some sipping assistance for ringing in the new year (note: key shops like K&L Wine Merchants, Jug Shop, Arlequin, Bi-Rite, or SF Wine Trading Co., may stock these bottles or can likely order them for you).
Going Bubbly

Nothing says New Year's Eve like champagne, and at a recent Bubble Lounge industry tasting, my palate was piqued by a few. I cannot afford Armand de Brignac champagne, but if you can splurge, by all means, be my guest. In elaborate, hand-carved bottles marked by pewter labels, attention to detail is paramount. Thankfully, the champagne is as elevated as the package. Blanc de Blanc is buttery with oak, balanced by a chardonnay crispness; the Rose is a gently flushed beauty; Brut Gold is a showcase blend of Pinot Noir, Chardonnay, and Pinot Menuier. Often over $300, I may never be able to stock my wine cabinet with a bottle, but I anticipate the joy of tasting it again.

At a ridiculously reasonable $7.99 a bottle, I like Spain's Jaume Serra Cristalino Brut with earthy, citrus notes and bone-dry finish, and Cristalino Rose, redolent of mushroom and tart cherry, made with Pinot Noir and the less common Trepat grape.
Cloverhill Sparkling from Tasmania is bready and crisp, balanced by honey. Zardetto Rose Raboso Veronese and Zeta Prosecco are both a real value; the Rose laden with strawberry and vanilla cream, while the acidic Prosecco is food friendly (both around $15).
Cider Sipping
With its long American history, cider is low in alcohol and a happy food companion… a welcome change of pace from wine and champagne.
I received a few samples this fall, my pick being an upstate New York duo. Newton Pippin Original Sin Cider, is made from single heirloom Pippin varietals, known as "the prince of apples". Uber dry and crisp, it pairs well with a wide range of foods (I rather like it with pretzels and mustard).
Cherry Tree Original Sin Cider is a winning combo of tart cherries combined with crisp heirloom apples.
Value Wines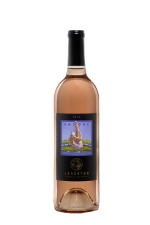 Lasseter Enjoué, Sonoma – This $24 rosé from the just-opened Lasseter Family Winery (you may know John Lasseter as Pixar/Disney's CFO and director of films like Toy Story) is a dry Rhone-style rosé whispering Mediterranean breezes and flower gardens. A Syrah, Mourvedre, Grenache blend, Enjoué, means "joyful, playful." Though winter might not seem ideal, I'd sip this softly acidic beauty for a winter escape or hold onto it until the days lengthen… my favorite of the four wines at the elegantly understated winery. John, his wife Nancy, and winemaker Julia Iantosca have a love of Bordeaux and Rhone wines, apparent in their blended wines representing varietals from both regions. Purchase online or at the winery (tastings by appointment).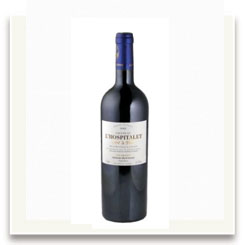 Gerard Bertrand Chateau L'Hospitalet, France – 2007 Gerard Bertrand Chateau L'Hospitalet Reserve is one of the better French bargain reds. At a mere $8.99 a bottle, this wine from the La Clape region of the Languedoc is fruit-forward, begging to partner with a hearty cassoulet or coq au vin. A blend of 30% Grenache, 40% Syrah, 30% Mourvedre, its soft spice is balanced by minerality and subtle oak.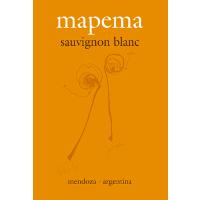 Landmark 2009 Grand Detour Pinot Noir, Sonoma – At $40, this is Landmark Vineyard's lower-priced Pinot which I actually prefer to their $65 Kanzler Pinot. It's robust for a Pinot with earthy cherry and minimal oak, but offers enough acidity to be food friendly, unfolding as it sits. This casual, comfortable winery (with bocce ball and small lake) offers tastings and bottles to purchase or order online.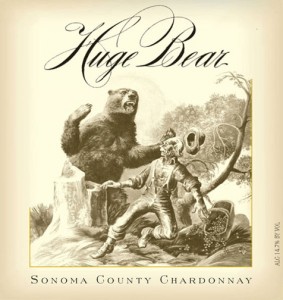 Mapema Sauvignon Blanc & Malbec, Argentina – Mapema's 2011 Sauvignon Blanc ($14) and 2009 Malbec ($19) are both affordable winners. The Sauv Blanc claims 90% stainless steel fermentation (10% aged in new French oak), allowing the grape's zesty, acidic properties to dominate. Lemongrass and a well-rounded finish go nicely with seafood. Malbec offers hints of cherry and cocoa, with solid tannins from 50% new and 50% 1 year French oak, pairing well with pork, lamb, or hearty grains.

Huge Bear Sauvignon Blanc, Sonoma – The name Huge Bear might not be poetic (though I dig the old world, wild west, California label), but the 2009 Sauvignon Blanc ($25) offers floral melon and citrus notes, soothing with Asian take-out. 2009 Chardonnay ($40) is pricey but showcases crisp apple, pear and mineral notes, followed by a butter cream finish. These are small production at merely 150 cases each.
Kracher's Cuvee Beernauslese (pronounced bear-en-ow-schlay-zuh), Austria – I adore Austrian wines and this $27 blend of Chardonnay and Welschriesling grapes is much more than a sweet finish to a meal. It's a layered, acidic dessert wine, dripping with vanilla honey balanced by mineral pineapple and lemon zest.