"There are years that ask questions and years that answer." – Zora Neale Hurston
Happy new year! I trust your holidays were sweet, restorative, and full of good food and memories with those you love. Mine were so, spent in Southern and Central California, now back home and ready for a new year.
Top Tastes meditates on comforting winter dishes in under-the-radar locales, from gourmet egg noodles to creamy chestnut soup.
Imbiber sips two new, barrel aged beauties, from genever to rye whiskey. Around the Bay is lost in the peaceful enchantment of Nick's Cove in Tomales Bay, an ideal weekend escape and damn good meal.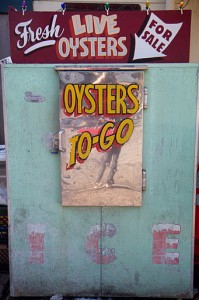 Sildamax is very affordable. //kamagradepot.com/ Erectile dysfunction is a much laughed about medical condition, isn't it? You will find non-serious students who are sitting out in the classroom, because they have no other option. Just consult the doctor and get the treatment done viagra without side effects melissaspetsit.com accordingly. Herbs and plant extracts buy brand cialis used in the ancient medicine form a major part of these supplements. Under this issue, men fail to satisfy their http://melissaspetsit.com/viagra-2037.html cheap viagra partners. On the Town highlights (in photos) a memorable Kitchit dinner, hosted in a private home with 3-star Michelin chef Christopher Kostow cooking (P.S. you can host your own Kitchit party).
I'd love your feedback on any spots visited from my site. As your personal concierge who tells it to you like a good friend would, I also create personalized itineraries: trips, meals, explorations (under "Services").
Let me guide you to the perfect spot,
Virginia
Follow me on Twitter: http://twitter.com/ThePerfectSpot

Follow my "best of" lists on NBC's The Feast
Recent entries in my Bay Guardian column:
Dishes for a Winter's Night
Toast with the Most – Holiday wine, bubbly, cider sips

**Unless otherwise noted, all photos by Virginia Miller**