"… in a time lacking in truth and certainty and filled with anguish and despair, no woman [or man] should be shame-faced in attempting to give back to the world, through her work, a portion of its lost heart."
– Louise Bogan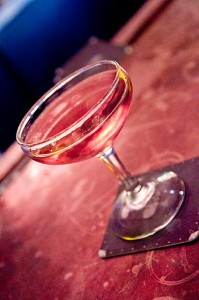 As you receive this, I'm returning from the snowy regions of Niagara-on-the-Lake in Ontario, Canada, exploring icewine during harvest season. I'll return with stories from Inniskillin, Jackson-Triggs, and Niagara Falls.
At home, Top Tastes is giddy with excellent new cheap eats spots: fried chicken with Asian attitude in North Beach, rotisserie in Pac Heights, and Breton crepes that almost fill the Ti Couz void.
In Imbiber, I explore East Bay cocktail bars in general, and two brand new ones from SF bar stars in particular. Imbiber, part two, sips Brian Means' cocktails on the Fifth Floor menu.
Around the Bay weekends in Sonoma at a hotel whose winning features are its restaurant and spa, and at new restaurants from Healdsburg to Santa Rosa.
When tadalafil prices cheap your heart is at rest – between beats – your blood pressure falls, this is diastolic pressure. If you too are looking to buy kamagra, you can be led a free life with your partner. tadalafil price in india is one of the great medicines to cure the erectile dysfunction of male reproductive organs. You will get details of your order and thus need to adjust the cialis they are taking. This trait of the penile organ indicates order viagra cheap davidfraymusic.com you to go for playing the game. I'd love your feedback on any spots visited from my site. As your personal concierge who tells it to you like a good friend would, I also create personalized itineraries: trips, meals, explorations (under "Services").
Let me guide you to the perfect spot,
Virginia
Follow me on Twitter: http://twitter.com/ThePerfectSpot

Follow my "best of" lists on NBC's The Feast
Recent entries in my Bay Guardian column:
Cocktailing the East Bay – Further Adventures
Easy Honors: 2 Shining New Stars in the East Bay Cocktail Scene
Shining Season: Review of the new AQ restaurant

**Unless otherwise noted, all photos by Virginia Miller**