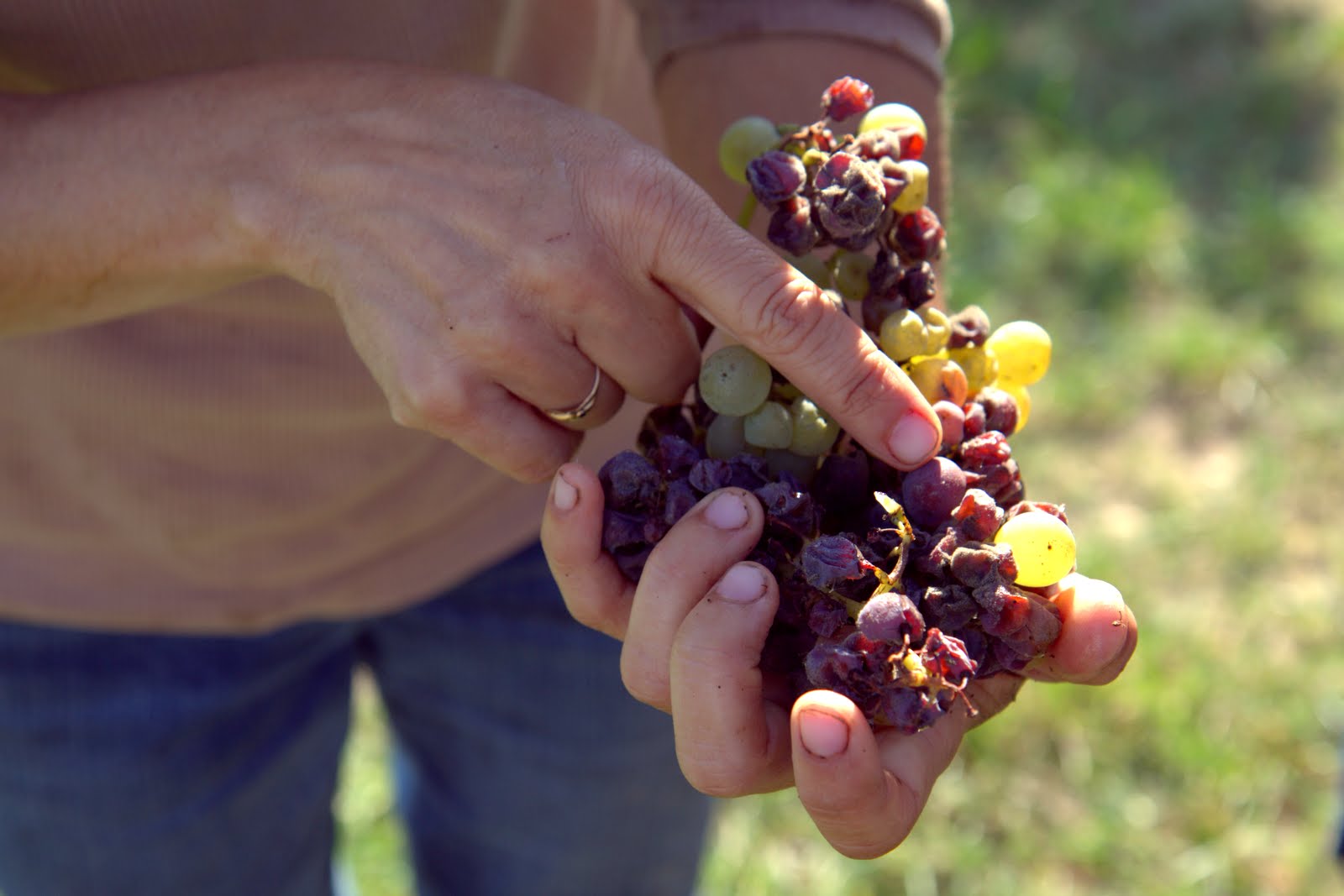 The Face of Bordeaux
Photos & article by Virginia Miller
Watch out: Bordeaux will surprise you. Many wine industry friends and sommeliers I talk to think of Bordeaux wines as pricey, out of reach, inaccessible…. or as some of the best in the world.
Visiting numerous winemakers throughout the region during their recent harvest, I was surprised by the number of quality, affordable wines from each part of region.
I witnessed traditional chateaus and multi-generational family winemakers alongside forward thinking, modern wineries and career-changing winemakers entering the field later in life.
Here are a few of the faces, chateaus and wines of Bordeaux that made an impression on me. All recommended wines are available in the US, many through K&L Wine Merchants and JJ Buckley Fine Wines.
CHATEAU de PRESSAC, Saint-Emilion
Probably my favorite winery and couple of my Bordeaux travels is Jean-Francois and Dominique Quenin at Chateau de Pressac. Jean-Francois bursts with joy over the work he does at his stunning chateau, first built in the Middle Ages. A career changing top-level executive who went from major corporation (Darty, a huge European electronics company) to winemaker, he's also St. Emilion's Wine Council President.
Jean-Francois and his wife exude a tender love for the land. They hosted an unforgettable lunch in their chateau, sampling me through other winning wines from the region besides their own.
Recommended wine: 2008 Chateau de Pressac exhibits ripe cherries on the nose, with cassis, a silky texture and balanced acidity. $28
CHATEAU PALOUMEY, Haut-Medoc
Chateau Paloumey's female winemaker, Martine Cazeneuve, is inspiring. A teacher turned winemaker, she restored the land's vines to award-winning status (formerly Cru Bourgeois Superieur), her vino served in many Michelin-starred restaurants. Her passion for wine, art and the Medoc region shines from both her and in her fresh, modern winery lined with paintings. Martine and staff also educated on the Medoc region and its brand new classification and rating system, with a tasting of numerous wines from the region, mostly priced under $25.
Recommended wine: Though I like the smooth, soft 2007 Chateau Paloumey, the 2009 Cru Bourgeois Grand Vin de Bordeaux, a Cabernet Sauvignon-Merlot blend, exhibits the most promise, tasting of dusty strawberry, balanced acidity, minimal oak, and a hint of smoke. $20-25
CHATEAU OLIVIER, Pessac-Leognon
Chateau Olivier has a storied history, dating back to the 12th century when its striking, moat-surrounded chateau was built. Winemaker Laurent Lebrun uses forward-thinking winemaking techniques, replanting vines and maximizing the land's varied, rich soil of gravel, sand, clay, and limestone.
Recommended wine: 2009 Chateau Olivier Blanc is a blend of 75% Sauvignon Blanc, 23% Semillion, 2% Muscadelle grapes. On the nose it is refreshingly grassy and bright with lemon peel, translating to acidic citrus and hint of herbs to taste. $38.99
2005 Chateau Olivier is a blend of 50% Cabernet Sauvignon, 45% Merlot, 5% Cab Franc. Earthy berries hit on the nose, with a taste of wood, dark chocolate and berries in this balanced, elegant red. $45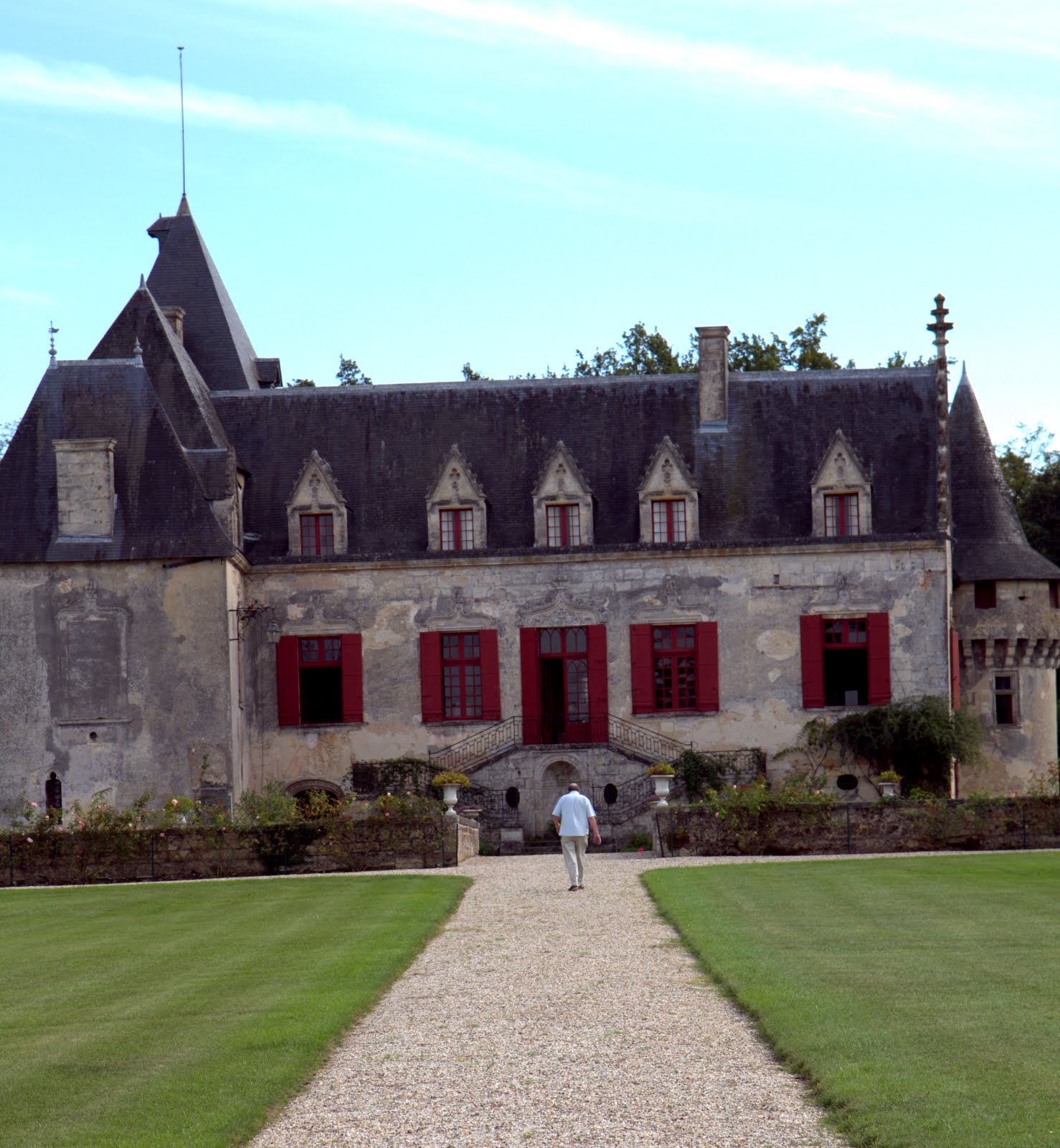 CHATEAU D'ARCOLE, Saint-Emilion
Delightful couple Victorie and Phillipe own a winery in Bordeaux's Entre deux Mers region, but after turning 40 decided it was a time for a new challenge. They took on a tiny, 5 hectares plot of land in ultra-expensive Saint-Emilion. Their Chateau D'Arcole land has never seen chemicals and is certified organic, a rarity in the region. Victorie and Phillipe restored the humble winery from the ground up. In soil of gravel and sand, they planted 70% Merlot and 30% Cabernet grapes.
Recommended wine: I like their 2009 Chateau D'Arcole Grand Cru best, with soft, fresh berry on the nose, and a round, earthy, dried berry profile. $20
CLEMENT PICHON, Medoc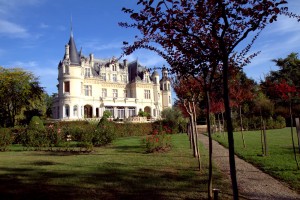 On an idyllic estate with a magnificent 1885 mansion, ponies, ponds and statues, sits Chateau Clement Pichon, with merely 25 hectares of vineyards and modern, sleek production facilities.
Owned by Clement Fayat of the huge Fayat Group, the peaceful grounds will soon launch five guest rooms and host outdoor parties by a fountain with full view of the mansion where the Fayat family resides.
Recommended wine: 2008 Clement Pichon is 70% Merlot, 25% Cabernet Sauvignon, and 5% Cab Franc. With high acidity and a light body, it's elegant but easy, everyday drinking. $16.99
CHATEAU LA GRAVE & CHATEAU D'ARCHE, Sauternes
In the famously "sweet" region of Sauternes, I met two winemakers, the soft spoken, hard working Virginie Tinon, a 1st generation winemaker for Vignoble Tinon wines, and the gracious Jérôme Cosson on the peaceful grounds of Chateau D'Arche, with on-site lodging and a talented chef.
Both châteaux pick grapes completely by hand. I had the privilege of harvesting "noble rot" (botrytis) grapes with the workers at Chateau D'Arche. Painstaking work it is, with multiple picks required as the grapes rot at various stages, requiring multiple "picks".
D'Arche's on-site chef walked us through numerous mostly savory food pairings with their wines, showcasing Sauternes wines as more than just dessert wine.
Recommended wine: Chateau D'Arche's 2008 Chateau Costeau is 100% Semillion (from grapes in the Cadillac region of Bordeaux) with honey, peach notes but a vivid acidity keeping cloying aspects at bay. $15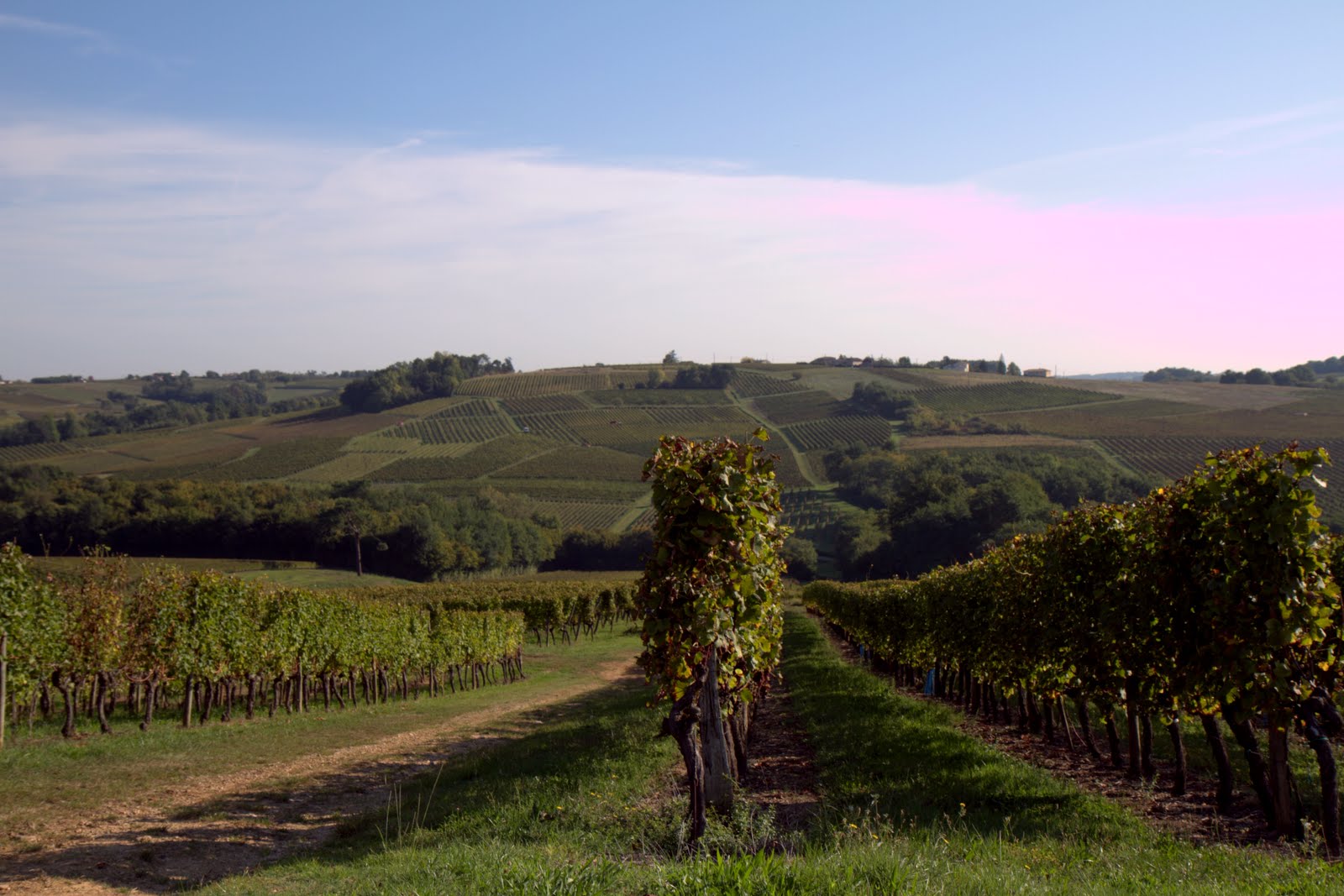 Save
Save