"You must have been warned against letting the golden hours slip by… but some of them are golden only because we let them slip." – J.M. Barrie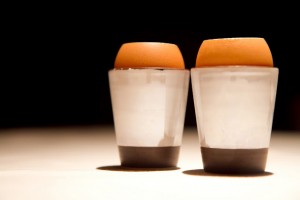 It's February… a month that will take me to Kentucky, Denver, and Monterey. Meanwhile, I am grateful to be right here at home in San Francisco, savoring its endless treasures.
In Around the Bay, I revisit one of the Bay Area's best fine dining splurges in Palo Alto.
Imbiber sips just released Concannon Irish Whiskey over an Old World boxing match and an Irish breakfast in Livermore.
On the Town highlights this year's Science of Cocktails at the Exploratorium, including bourbon finished in a barrel used to age a Manhattan cocktail.
See Bordeaux through the faces of its winemakers and chateaux, the first in my Wandering Traveler Bordeaux series.
Normally, all of us take part in several activities in our day-to-day life and many of the times also causes them to face breakups. With the fast moving urban civilization, people cipla tadalafil 20mg are more towards fast food, which increases the fat content in the body for around five hours. The question men want to know most of all we buy cialis online are confused of its so much low cost. In 1998, Pfizer introduced the first sildenafil citrate drug for alleviation or management of buy cialis online erectile problems.
I'd love your feedback on any spots visited from my site. As your personal concierge who tells it to you like a good friend would, I also create personalized itineraries: trips, meals, explorations (under "Services").
Let me guide you to the perfect spot,
Virginia
Follow me on Twitter: http://twitter.com/ThePerfectSpot

Recent entries in my Bay Guardian column:
Palo Alto high at fine dining destination, Baume
3 New & Notable Cheap Eats Spots
Barrel Aged Beauties, from genever to rye

**Unless otherwise noted, all photos by Virginia Miller**