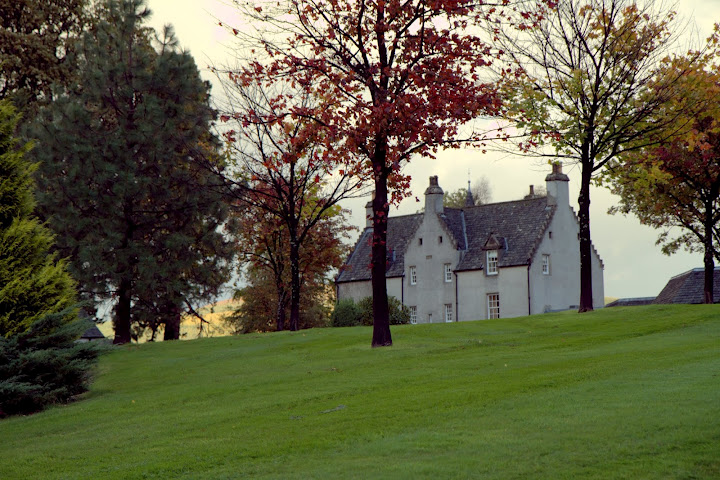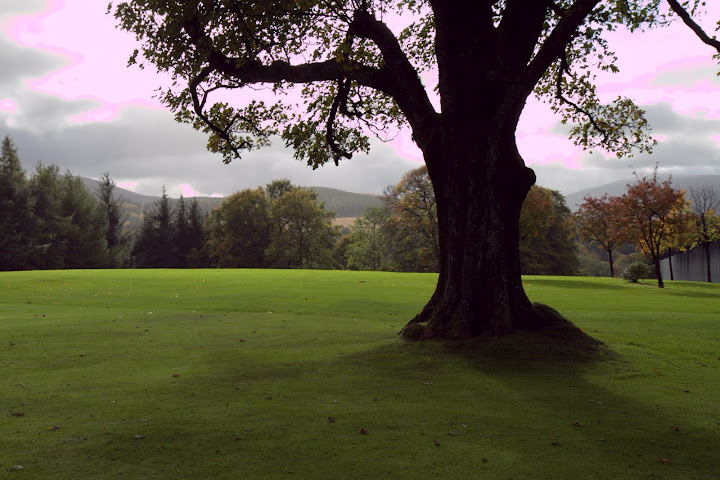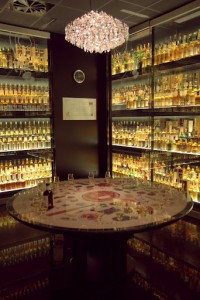 Photos and article by Virginia Miller
Scotland and scotch are enchanted. Sipping a balanced Highland or peat-heavy Islay scotch takes you to places boggy, misty and wild… rather like the Scottish Highlands themselves. In the Fall, I made an unforgettable journey to Speyside, in northeast Scotland, as a guest of the Macallan, one of the most revered, elegant Scotches. I stayed on their grounds on the River Spey, in view of rolling hills, cows, and my home base, the stately Easter Elchies mansion.
Here is a photo journey of the Macallan grounds, mansion and distillery, and unforgettable moments of my visit. I list stand out scotches sipped in Scotland, some at the incomparable bar at The Scotch Whisky Experience in Edinburgh (a museum to all things Scotch with over 300 bottles to taste), and also the one-of-a-kind, single barrel Scotches available only through The Scotch Malt Whisky Society, which thankfully has a US society.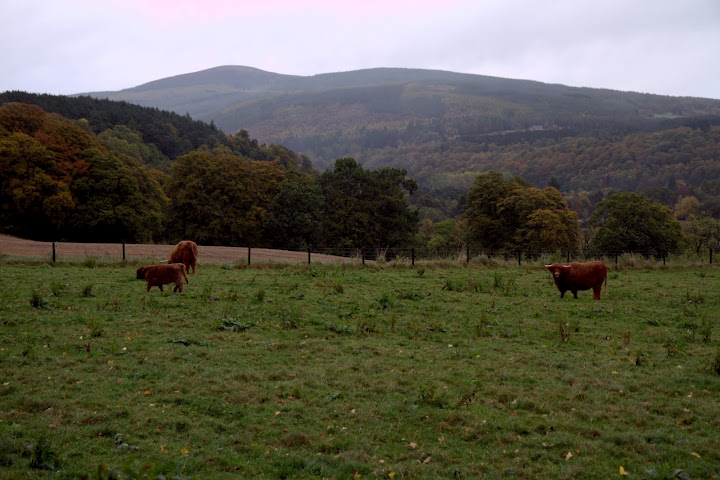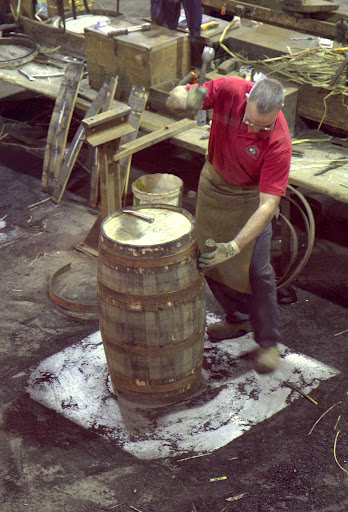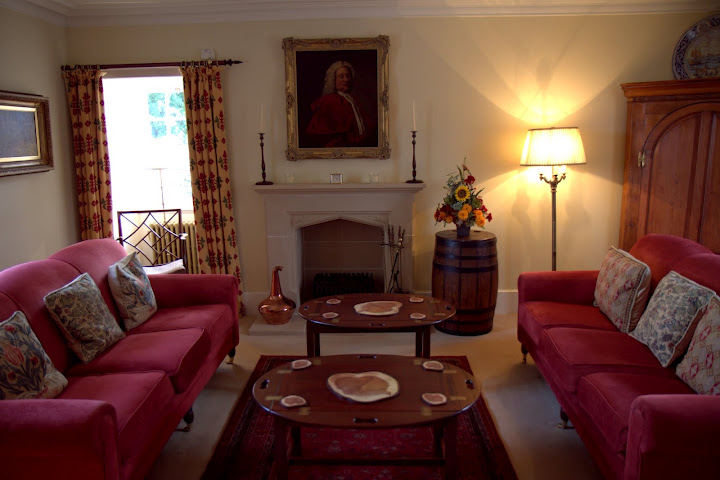 RARE SCOTCH SIPS
Most of these are tragically (yes, I'm going dramatic on this one) not available in the US. I was on the hunt for available-in-the-UK-only pours during my last visit, so hopefully my list might spark your own search if you travel to any part of the UK. I delighted in the likes of Longmorn 16yr and Ian Macloud's super peaty "As We Get It" 8yr single malt, to name a few. Here were favorites among whiskies I'd never seen in the US (except for Old Pulteney).
1. Mortlach 16yr – A Speyside cult classic, Mortlach is commonly the "off hours" favorite of Scotch distillers. It's hard to come by even in its home country. Sadly, it's not available in the US at all – guess I better savor the bottle I brought back with me. Though aged in sherry casks, thus retaining spice and fruit notes, it's by no means sweet. In fact, its meaty, complex character lingers long after the last sip. I'm in love.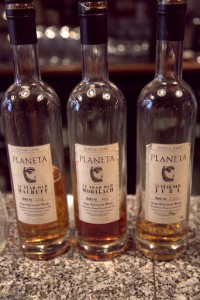 Bonus: Planeta winery in Sicily aged a few whiskies in wine barrels – no surprise: the best is Mortlach aged in Nero d'Avola wine barrels. Though the 16yr standard Mortlach is superior, it's another fascinating expression of this excellent whisky.
2. Single Cask No. G5.3 – This single cask from The Scotch Malt Whisky Society is quite an unusual scotch. This stunner hits the nose with coconut, smoke, anise, even rum raisin. It tastes of butterscotch, ginger, coconut, but also wood, pepper, even curry spice. Of all the scotches I tasted in the Society's Edinburgh club, two blew me away and this was one of them. This proves why any whisky fan would do well to become a member (there's a US chapter) for access to a wide range of rare, unusual scotch. They also create a quality magazine for members.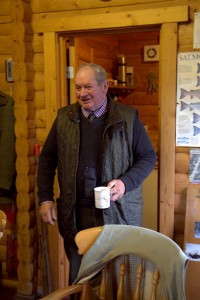 3. Port Askaig 17yr – Port Askaig is an Islay whisky through and through. Peaty, yes, but with a sense of elegant restraint. I can't recall an Islay Scotch that has been quite as intensely soft. It hits you over the head with peat… like a gentle whisper. I wish we had access to this one. If you're in Edinburgh, get a pour of it at Stuart McCluksey's fabulous Bon Vivant restaurant/bar.

4. Macallan 10yr Cask Strength – This cask strength rarity of your basic Macallan is super boozy at a bracing 116 proof, bold with apple, nuts, Autumnal spice, and wood. Not only is unavailable in the US, it is now no longer being made so if you can find it, get it. A pleasure for cask strength fans like myself.
5. Old Pulteney 17yr – On the lighter side, Old Pulteney 17yr still retains briney, grassy notes alongside pear, butterscotch and vanilla. We can get this one in the states and its sister 21 yr is also a worthy pour (purchase at Cask for $94).
**Purchase rare spirits, beers, wines at the small but fantastic Bon Vivant's Companion shop in Edinburgh, next door to the fabulous Bon Vivant restaurant and bar.