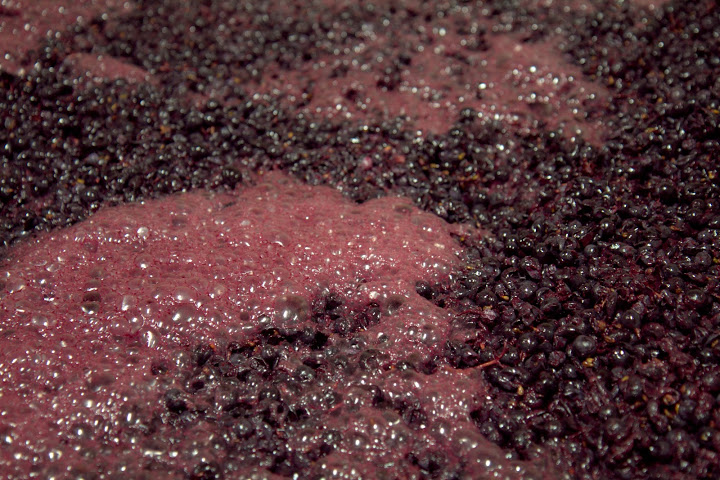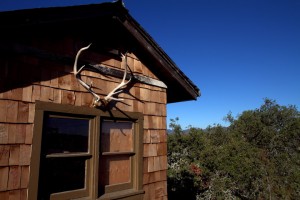 An October week in what has historically been a Central California ranching (some say "cow") town, Paso Robles is now best known for wine, maintaining its small town, cowboy spirit with a thriving wine scene that has everyone from natives to the creators of American Idol and So You Think You Can Dance opening wineries (I visited the gamut). Ever since wines like Justin's Isosceles put the laid back region on the map in the 1990's, I've been coming to the region, watching it change yet thankfully remain low key despite steady winery growth.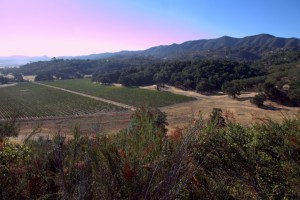 This recent trip was my longest and most concentrated, visiting multiple wineries each day, dining with a number of winemakers each night. The first thing almost all of them talked about was of the unusual camaraderie and unity of local winemakers, something I witnessed firsthand. Paso is a community housing first time winemakers next to experienced Old and New World winemakers experimenting with a wide range of varietals.
Here are but a few taste snapshots from an action-packed week, where I zip-lined over winery grounds and dined on restaurant patios on warm, clear, fall nights.
A TASTING ROOM LIKE NO OTHER: Herman Story
Housing a well-loved legless dog and a puppy, nostalgic photos of Dad as life-sized wall art, one tiny tasting room, and wines blended from various plots not just in Paso but in other wine regions of California? Welcome to the one and only Herman Story Wines. Owner/winemaker Russell P. From named the winery after his grandfather, sells every bottle, even those that cost more to produce, at $42 each, quickly selling out of his small production wines (most produced in the 200-800 cases a year range). His vision and style is unique – a bit of Americana, rock and roll rebellion, an artist's eye, with Old West pioneer spirit using all Rhone varietals.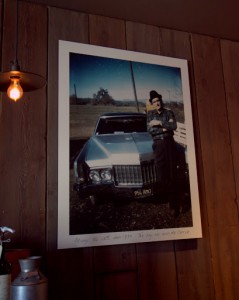 Though his wines certainly are New World, calling them fruit bombs or limiting them to any California category would be a disservice. Experimenting outside typical expectations, in his Grenache, for example, he plays with Italian charred oak (up to 20%). From says, "Everyone does medium oak – that's easy. I like to push it to the limit." He does. The char gives the 2010 On the Road Grenache (my favorite) its toasty nose, though to taste, earthy, berry notes are balanced by a brisk acidity and green notes, not overwhelmed by char. In fact, toast on the nose feels like something you dreamed up in a Southern, BBQ-smoked haze, elusive to the taste. I was delighted to learn the BBQ aromas I was getting were actually coming from somewhere other than my imagination. From also plays with extended maceration (407 days on the skin) in his rare 407 wine, a Syrah, with crazy notes of coconut married to earthy blackberry.
While Herman Story wines could be polarizing, one thing is certain: there's no other wines or wine tasting experience like it in Paso… or anywhere else.
GRATIFYING LOCAL MEAL: McPhee's Grill
With the greatest sense of place and history of anywhere I've dined in the region over the years, McPhee's Grill in Templeton was the most satisfying meal of my week. Massive steaks and down home staff in a warm, multi-room restaurant (like dining in a friend's rambling ranch house) felt like a snapshot of the region's soul. A massive double cut pork chop is hearty but gourmet, ridiculously juicy cooked low-and-slow sous vide in an ancho chile apricot glaze. A flourless chocolate decadence cake could have been standard, but caramel lime sauce enlivens it.
CHARMING FAMILY B&B: Venteux Vineyards
The Stelzle family's (partnered with the Goldenberg family) charming, 10 acre Venteux Vineyards, marked by a red barn, was the most homey of any winery I visited. It's a tranquil setting for their cozy B&B, beautifully decorated with old fashioned comforts (clawfoot tub and wrap-around front porch seating) alongside modern sensibilities (sleek wood bar in the communal living area, tasteful decor). Lunch with the family on their porch sipping Viognier and Petite Syrah, followed by punching down fermenting grapes, was one of the more idyllic afternoons I spent in the region.
PIONEERING WINEMAKER KEN VOLK
Over a multi-course dinner at the East-meets-West restaurant of Artisan off downtown Paso Robles' town square, I spent much time talking with winemaker Kenneth Volk. His history since 1978 in the region and in Santa Barbara leads other winemakers to herald him as a pioneer and teacher in the region.
His knowledge is encyclopedic, his wines display balance and vision, and he brought fresh clusters of grapes for us to sample alongside bottles produced from those varietals. I particularly enjoyed tasting his whites, like a zippy 2009 Aglianico, and a citrus-laden 2011 Verdelho. Most impressive is the range of varietals he grows and experiments with, like Albarino (the first grown in CA) and one of my favorite Austrian reds, Blaufränkisch.
As we dined on octopus bolognese tossed with cured lemon, another winemaker, the delightful Steve Anglim of Anglim Winery shared his bold-yet-balanced 2008 Grenache, while later in the evening we tasted his rich 2008 Cabernet made from vines over 40 years old.
SMALL BATCH WINES GROWN ON TERRACED HILLSIDES
Not unlike tiered vineyards I've seen on hillsides in Italy, an afternoon with small brands grown on Caliza Winery's peaceful grounds was a standout Paso moment. We sipped finished bottles and aging vintages of wines with the hardworking winemakers of Caliza, Brian Benson Cellars and Edmund August wineries on the hillside under the late afternoon sun. Edmund August's Indelible and Soft Letters wines particularly stood out.
A COUPLE MORE MEMORABLE PASO WINES
From winemaker Vic Roberts' Victor Hugo Winery (his middle name is actually Hugo), a sweet, port-style Zinfandel, 2009 Quasi Late Harvest Zin ($32), named after author Victor Hugo's Quasimodo, is a pleasurably musky, sweet, woody dessert wine balanced by acidity.
It was a delight sipping big name winery J. Lohr's nod to Pomerol, France: a 2006 Cuvee Pom (63% Merlot, Cab, Petit Verdot, splash of Malbec), showing restraint and elegance.