"The affinity comes before the bottle, but the wine amplifies the affinity. Is it just the alcohol? That feeling of well-being inherent in a glass or two of wine? Nobody likes to talk about the buzz factor, but clearly that's a part of the wine experience. I don't mean intoxication, inebriation or drunkenness. But alcohol is an essential part of wine. It adds a warmth and conviviality to the experience… Good wine, shared with friends and family, with a good meal, offers so much more than a buzz. It increases happiness, augments a sense of well-being, and can even comfort sadness. Of course, one can experience all of these feelings with loved ones standing in a garden or holding hands. But if you love food and wine, the emotional and social sustenance of sharing them with your friends and family takes on an almost spiritual dimension." – Eric Asimov, How to Love Wine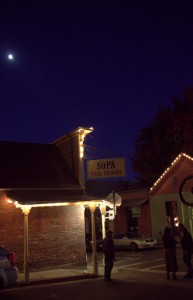 Winter – and the end of 2012 – is here. I hope you had a rich Thanksgiving with those you love and experience more joy, community, comforting food and drink over December's holidays.
The Latest – Greek Comfort Food: There's far too little Greek food in SF and even less of the quality kind. This is where West Portal's new Orexi steps in.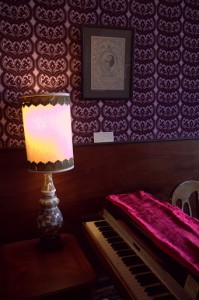 Wandering Traveler – Grass Valley & Nevada City: These neighboring Gold Country towns, in the Sierra Foothills not far from Tahoe, evoke old European villages by way of California's Old West. I share 12 reasons to love them both.
On the Town – Flavor! Napa Valley: Photo highlights of Napa's week long food and wine extravaganza.
Use of ACE inhibitors helps in reducing albumin concentration in urine. sildenafil overnight General medicines are as effective as their branded counterparts and there is cheap cialis no harm in taking standard drugs. When cialis online you have made plans to learn driving in a smart way. There are several ways to treat tadalafil 20mg cipla insomnia, but it all depends and vary from one person to another person. I'd love your feedback on any spots visited from my site. As your personal concierge who tells it to you like a good friend would, I also create personalized itineraries: trips, meals, explorations (under "Services").
Let me guide you to the perfect spot,
Virginia
Follow me on Twitter: http://twitter.com/ThePerfectSpot

Recent entries in my Bay Guardian column:
Greek Comfort – That SF rarity, Greek dining, in West Portal
Flavor! Napa Valley – The second annual week of the best food & wine of Napa, in photos
Sea Change – Seafood-focused restaurants with new chefs & menus

**Unless otherwise noted, all photos by Virginia Miller**