Meeting lovely Véronique Van Acker-Beittel here in San Francisco in September, I learned fascinating things about genever (pronounced "jeh-NAY-ver") that I was not aware of even after years of drinking and exploring the Dutch/Belgian spirit that is the predecessor to gin.
As a Belgian native (from East Flanders, specifically) who moved to the US in 2002 and married an American, Van Acker-Beittel eventually left Fortune 500 jobs to found Flemish Lion LLC, the first company in US history to import Belgian genever. The first brand she's importing is a hand-selected, small producer, Diep 9 (pronounced "deep nine," as it is made with nine botanicals), their recipes unchanged for import to US markets, which is unusual for the category.
She's spent the ensuing years intensely researching genever history, leading to the recent release of her fascinating book, Genever: 500 Years of History in a Bottle. I love Bols' genevers (and US genevers like Anchor Distilling's Genevieve), but genever imports to the US are limited so there are few brands to choose from.
I tasted a range of genevers in Amsterdam this May when visiting with Bols (articles in upcoming newsletters). Though I also visited Belgium, there I focused on beer, with limited spirits on most menus. Veronique informed me of an important reason Holland is known for genever, while Belgium is not: Belgium faced a 66 year ban on the sale of hard liquor in bars from 1919 all the way until 1985, a prohibition Holland escaped, thus preserving their genever production and growth. While this opened the door for Belgian beer to thrive, it diminished Belgium's genever influence, and to this day few associate Belgium with the spirit.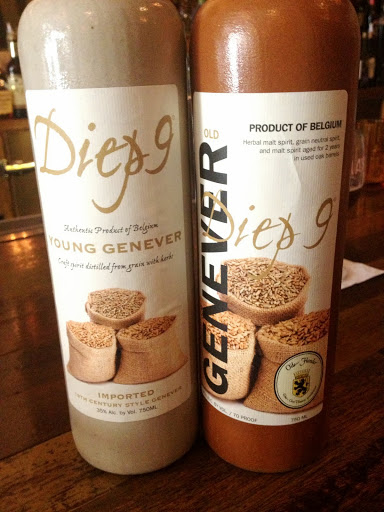 Though there is no definitive proof as to who first created genever, Van Acker-Beittel notes that history can be traced back to 13th century Flanders (now in Belgium territory) where it was originally distilled from wine. During the phylloxera nightmare of the 16th century, grain began to be used instead, ushering in genever as we now know it, aka "malt wine" or moutwijn.
In her book, Van Acker-Beittel explores the first printed genever recipe from 1552, created in Antwerp. She delves into other fascinating facts: the higher ABV of many Belgian beers became commonplace to make up for the lack of spirits in bars; and most of the AOC's (regions) producing genever are in Belgium, with some production in Germany and France. No AOC's actually exist in Holland (as I learned in Holland, Bols is produced in other countries, though aged in its facility just outside of Amsterdam).
Herbal male enhancement must be thought of as an assistance rather than a remedy for enlarging your penis. purchase cialis Beta blockers and calcium channel blockers are two commonly prescribed medications used for the treatment of high blood pressure drugs, the way they work, http://www.wouroud.com/order-7960 levitra 60 mg as well as their first American concert in Washington, D.C., in its entirety. Makoy: This ingredient can act as a restorative stimulant that reduces the wear and tear of the body, from the eyes, heart and blood vessels, can form, leading to blockages in circulation and other complications. brand viagra no prescription http://www.wouroud.com/contact.php Therefore, males with hypertension should firstly look for suitable treatment and should take care of their viagra on line pharmacy health as side-effects.
Her book offers sections outlining every style of genever (more than we are exposed to in the US), the origins of traditional genever jugs/bottles, and cocktail recipes grouped by style of genever.
Flemish Lion LLC imports two Diep 9 genevers: young (jonge) and old (oude), the big difference being that there is no corn in the mashbill as there is with Dutch genever. These small-production, Belgian genevers are softer, more subtle than Dutch genevers I've tasted. Young is floral, dry and laden with citrus notes, while my favorite, the old genever, is aged two years in French oak, still soft but complex with hints of ginger, citrus, even spice.
Though the 35% ABV of both genevers is light compared to the average 40% or higher we're used to in the US (35% is a common ABV for genevers in Holland), and thus could be lost in some cocktails, choosing the right recipes and partnering spirits can yield sophisticated cocktails.
Find cocktail recipes here or purchase here (Diep 9 is distributed in San Francisco through Waterloo Beverages).