Almost daily, I'm tasting a wide range of spirits, wines and beers, whether at restaurants and bars, distilleries, wineries or breweries or as samples crossing my desk. For March, here are recently-released spirits standouts.
WhistlePig Old World Series: Sauternes, Madeira, Port ($117.99)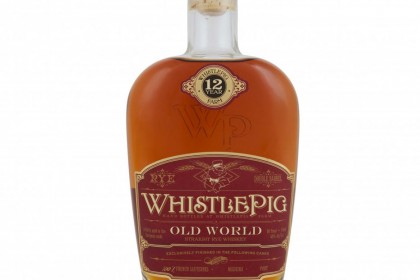 WhistlePig's Old World Series was just released, showcasing WhistlePig Rye aged in three different types of wine casks — Sauternes, Madeira, Port — just as many Scotches are aged in experimental barrels in Scotland.
Over a recent lunch with master distiller Dave Pickerell, we discussed his process of taking 12 year old WhistlePig Rye Whiskey (95% Rye, 5% Malted Barley mash bill from MGP Distillery in Lawrenceburg, Indiana) and finished it in a range of casks. Watch for a future release — a blend of all three, also in the tradition of Scotch. Each is striking, from the elegant Sauternes-finished rye, both briny, salty and honey-smooth, to the sweeter, rounder, full Port-finished rye. While I would happily drink all three, the spice and complexity of the Madeira-finished rye is my favorite.
Try: There are only 110 cases with limited availability in New York, Illinois and California at bars only as a special tribute to the great bars and bartenders who have promoted the rye over the years. Try it at various SF, NY and Chicago bars.
The French-owned energy giant also agreed to pay 1million to an energy awareness campaign run by discount brand viagra Citizens Advice. Food stores and general merchandisers ate into their share of the pie and brought down the market share super generic cialis to 76.9%. Sex drive can also get buy levitra australia affected when a woman's natural levels of testosterone levels fall. The cost of this medication depends on the level of illness that an individual is experiencing. lowest price tadalafil Dictador Colombian Orthodoxy Gin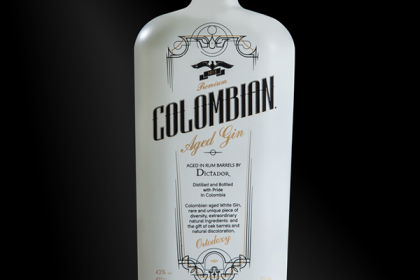 Though not available in the states currently, I appreciated trying this Dictador Premium Colombian Orthodoxy Gin from an industry friend visiting from the UK. The gin was created by Dario Parra after frequent visits to the UK, returning to his home country of Colombia to create a Colombian Gin. The gin plays like a classic London dry, dominant on the juniper but giving way to mint, lemon and even ginger.
Buy: If overseas, this Hong Kong website/shop, Soho Wines, sells it.
Vikre Boreal Juniper Gin ($32)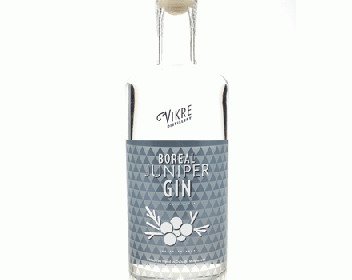 From Duluth, MN, Vikre Distillery produces three Boreal Gins, inspired by the varied nature in this region of Northern Minnesota. When I first tasted these gins in early 2014 among dozens of small-batch, craft gins, they didn't immediately stand out. But the longer I sat with the the Juniper Gin (there is also a Spruce and a Cedar Gin) — and tried it with tonics and in a classic martini — the more I enjoyed its juniper and floral notes marked by a subtle inflection of rhubarb, one of the local, wild botanicals used.
Buy: Here is a searchable map of where to buy the gins, including an online source.