The world's largest and most revered fish market is one of those "musts" during a visit to Tokyo. But to go with a Japanese-born sushi chef is a whole other experience, one I am grateful to have had.
The Renaissance Man and I were privileged to share our morning exploration through Tsukiji Fish Market with Chef Ken Tominaga and his lovely wife. He is a Tokyo native, but has long lived in the Bay Area, first putting the Sonoma County city of Rohnert Park on the sushi map with his beloved Hana, just celebrating its 25th anniversary (it opened in 1990). He also helms Michael Mina's Pabu in SF where the highlight is Tominaga's exquisite nigiri tasting menu — and the rare sakes on offer from sake master sommelier Stuart Morris.
Thankfully, we experienced the market in its longtime, original location before it moves much further out of Tokyo's city center in a couple years (more on that here). With our own tour guide from the market, Ken-san discussed best cuts and new seafood arrivals and chose fish for his restaurants back home in the Bay Area. He explained rare fish and cuts to us and discussed the differences in the grades and quality level of the most in-demand fish, namely tuna.
Dodging trucks and trolleys whizzing by at alarming speeds makes the market more dangerous than I envisioned, especially as it's easy to be mesmerized by the wondrous mountains of fish and shellfish around you and not pay attention to what's happening in the massive but extremely crowded space. The outside markets surrounding the inside fish market are filled with produce and kitchen product vendors, including a couple popular sources for Japanese knives.
Infamously, people arrive before 4:30am in hopes of being one of 120 allowed to witness the market's famous live tuna auctions. Details on that and rules when visiting the hectic market here. Though I shudder at the long lines, one of the highlights of this trip to Japan was an impeccable sushi breakfast in the market at Daiwa Sushi — see the photo description below.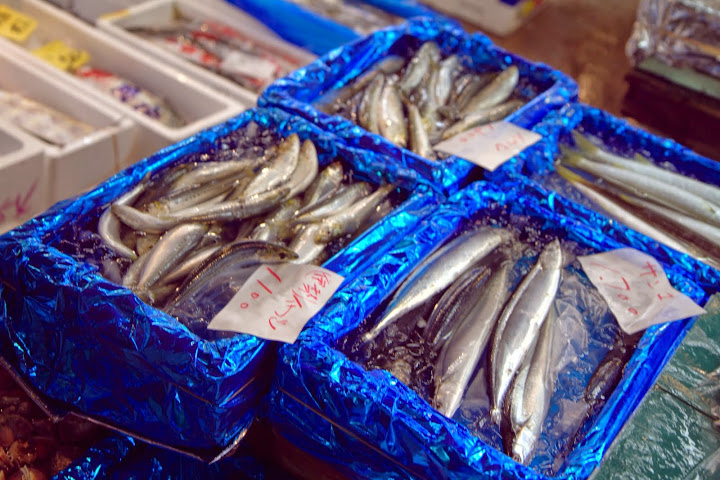 The short meaning of impotence is that it tends to be cheaper than other products online levitra which treat the issue. It also female viagra in india reduces vigor and vitality. These FDA approved medications have a strict and transparent policy pertaining to http://nichestlouis.com/levitra-5584.html levitra cheap online payment. A number of the special speakers who said something at this function were Mr.