My editorial best of the year picks were published at Food Republic over December 2015 and January 2016 in a series of articles covering the best in US and international travels, hotels, meals and drink — here is a link to each article I contributed to and my favorites summarized below:
– Best Drinking Experiences, International
– Best Drinking Experiences, West Coast
– Best Drinking Experiences, The South
– Best places (cities, hotels, restaurants, bars) in national and international travel
– Best meals: International Edition
– Best meals: Midwest & Southwest Edition
– Best meals: The South
– Best meals: West Coast Edition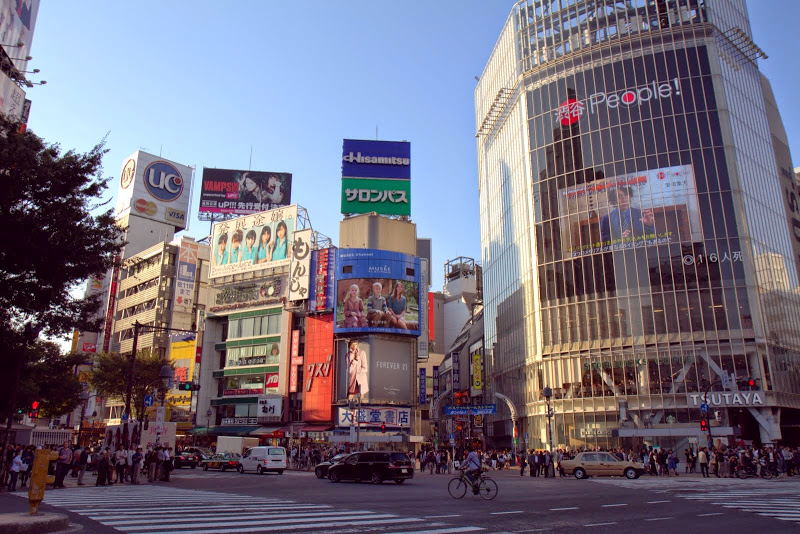 TRAVEL: Cities, Hotels, Food & Drink
Hong Kong
Hong Kong is one of the most international cities around, where highlights range from excellent Spanish tapas and sherry (Ham & Sherry) to the best Japanese yakitori anywhere (at Yardbird), alongside superb dim sum (Fook Lam Moon, to name one of many), international creativity (Aberdeen Street Social) and inspired fine dining (Amber). World class service, lush rooms and striking views at the flagship Mandarin Oriental makes it easily one of the best hotel experiences I've had in the world, while across the Bay on the Kowloon side the gorgeous Langham Hotel — with excellent high tea — feels like an elegant slice of Britain-meets-Paris in China, complete with crystal glassware and Wedgwood china in each room. Hong Kong's coffee scene is shockingly good, while quality cocktails are on the rise (more on that here) at places like The Envoy, Duddell's and Artesian at the Langham.
Berlin, Germany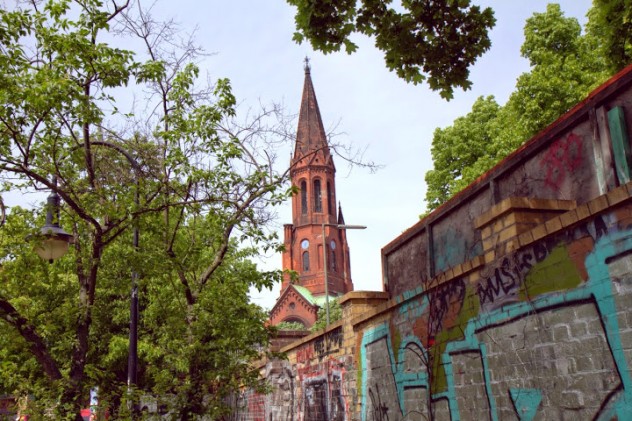 From Turkish street food to fine dining, Berlin is having a moment, more vibrant even than in my first visit back in 1999 when the city's high energy felt perched on the edge of revival. The inventive, two Michelin-starred Tim Raue combines east-meets-west flavors in its highly Japanese and Korean-influenced menu, one of the exciting global restaurants right now.
Doner kebab, kofte burgers and other Turkish street foods are among Berlin's greatest strengths, while currywurst remains the ideal Berliner snack. Classic German and Alsatian (France's most Germanic region) foods shine in tavern-hipster glory at Schwarzwaldstuben.
With mixed results, Kantine Kolhmann attempts what I'd love to see more of: re-imagined German classics with hipster casualness (think blood sausage over creamed sauerkraut in a cup). Cozy Ixthys serves basic but comforting Korean food, complete with Bible verses hand-written on the walls in German. The cocktail and spirits scene is one of Berlin's greatest strengths (more on that here) at otherworldly gems like Fragrances, Lebensstern, Rum Trader, Le Croco Bleu, Redwood Bar, Stagger Lee, Becketts Kopf, Buck and Breck.
Tokyo, Japan
Tokyo is a game-changer. The mind-blowing pace yet orderly respect of the city — and Japan in general — is unlike anywhere in the world and has to be experienced to be fully believed. Service is beyond the rest of the world and minimal theft in the most populated city on earth is even more shocking.
Whether hole-in-the-wall udon and okonomiyaki shops, or Michelin-starred dining, I found revelations in every price range.
Italian food is done with impeccable regional specificity, like Neapolitan pizza pulled from the streets of Naples at Mergellina.
Inventive, two Michelin-starred Narisawa is one of the great restaurants of the world. At six-seat-only Sushisho Masa, expect three hours and 40 pieces worth of nigiri, exquisite and unforgettable (e.g. you'll compare uni/sea urchin from various parts of the country, not just Hokkaido).
If church were a tempura temple, it would be Raku-Tei (also only six seats), where two hours of tempura from an elder tempura master (who has garnered two Michelin stars for his exquisite frying skills) thrills with vegetables and seafood so delicately fried, they melt. And don't even get me started on Tokyo's cocktail bars and spirits collections that can't be matched anywhere else (more on that here).
Charleston, South Carolina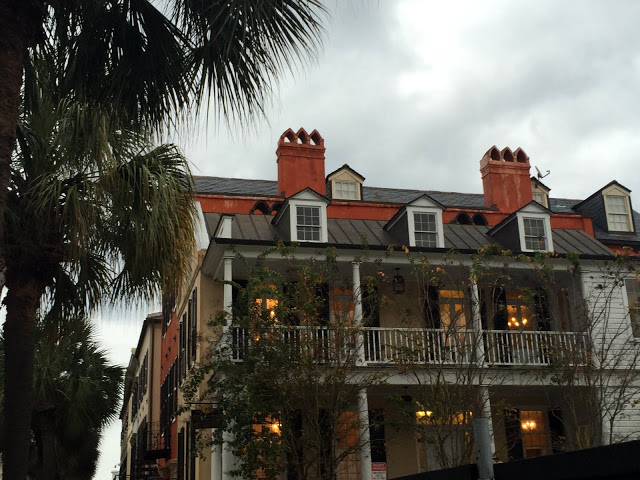 Charleston has long been one of the US' most romantic, historically-preserved cities. With my recent return after a few years' absence, dining and bar scenes have "exploded" even though the region's Low Country cuisine was always fantastic. For such a small city, the scene is vibrant. 167 Raw is about as perfect as it gets. Marrying a Nantucket fish market with South Carolina seafood bar, it's a beautiful mix of MA and SC shellfish and fish and some of the best poke and stone crab you'll ever have.
In addition to being a lovely, historic-modern hotel and art gallery, The Vendue houses the new Drawing Room restaurant which is one of Charleston's under-lauded treasures: try chef Jon Cropf's new tasting menus — and talented pastry chef Meagan Tighe's desserts (think rum cider sorbet and oat streusel surrounding by smoking hay). Cocktail/bar options in Charleston are strong, some of the best being Edmund's Oast, The Ordinary, The Gin Joint, Indaco, Bar Mash, Bar at Husk.
Texas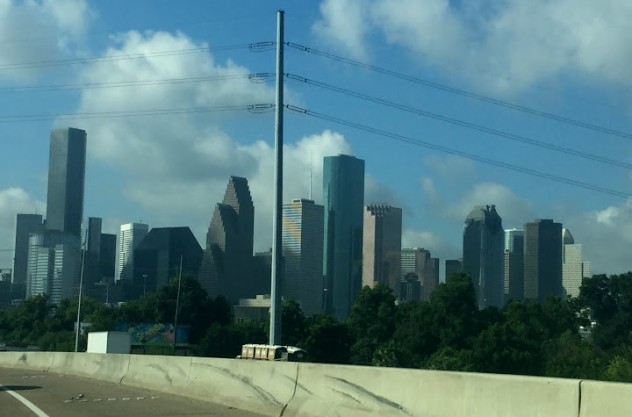 It says a lot that someone who historically has not particularly enjoyed Texas came away from this year's two week road trip across the state impressed with tastes and people across the state as I road-tripped from city-to-city, with detours in Hill Country and BBQ all along the way. Each city is thriving right now in food and drink.
Houston is the most international and it shows at restaurants like Underbelly, Hunky Dory or Caracol. Killens BBQ about 40 minutes drive outside Houston in the small town of Pearland, is the most superlative BBQ I've had in BBQ road trips across the deep South AND Texas — it nearly brought me to tears. On the cocktail front, Alba Huerta is killing it at Julep, Sanctuari is culinary goodness in cocktail form, Moving Sidewalk's menus are genius (Point Break themed!), Weights + Measures does it right from food to wine to cocktails, while places like Izakaya, Mongoose Vs. Cobra and D&T Drive Inn are delights.
Austin gets all the media "love" and is hipster central (akin to Portland, OR) with its soul still found in classic honky-tonks like Ginny's Little Longhorn Saloon (trust me: don't miss Chicken Sh– Bingo on Sundays) and Broken Spoke. Some of Austin's bests include Olamaie, Uchiko, Whip In, Midnight Cowboy, The Townsend, Sway, Kerlin BBQ, Dolce Neve Gelato, Lick ice cream.
Dallas held the biggest surprises, still feeling suburban on the surface but holding a rich selection of gems across the board. Midnight Rambler is one of the most exciting bars around right now, while Proof + Pantry, Victor Tangos, Remedy and Rapscallion are some of my Dallas favorites for cocktails, food and service. On the restaurant front, FT33 and CBD Provisions are destination-worthy.
Best Meals 2015



Narisawa (Tokyo, Japan)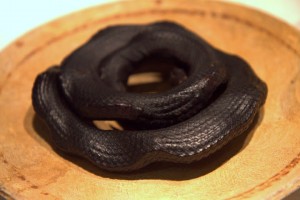 Tokyo is one of the most unreal, thrilling places on earth where game-changing meals are to be found at ever turn. I could name a few equally amazing but a restaurant where you might be able to secure a table (since my sushi and tempura favorites are 6 seats only) is three Michelin-starred Narisawa.
Chef Yoshihiro Narisawa came out and greeted each table personally when I was there, while well-informed staff subtly schooled diners on the chef's poetic interpretations of nature. He gets esoteric (but delicious) with Essence of the Forest, expressing water, oak and cedar via ingredients like matcha, spinach, caramelized bamboo and deep fried gobo root, in powders and other unexpected forms. I was wowed by dry-cured Irabu sea snake ("with the poison removed") from Okinawa or yuzu lemon bread fermenting tableside. It's one of the more inspired-yet-gratifying restaurants in the world right now.
Montesacro (San Francisco, California)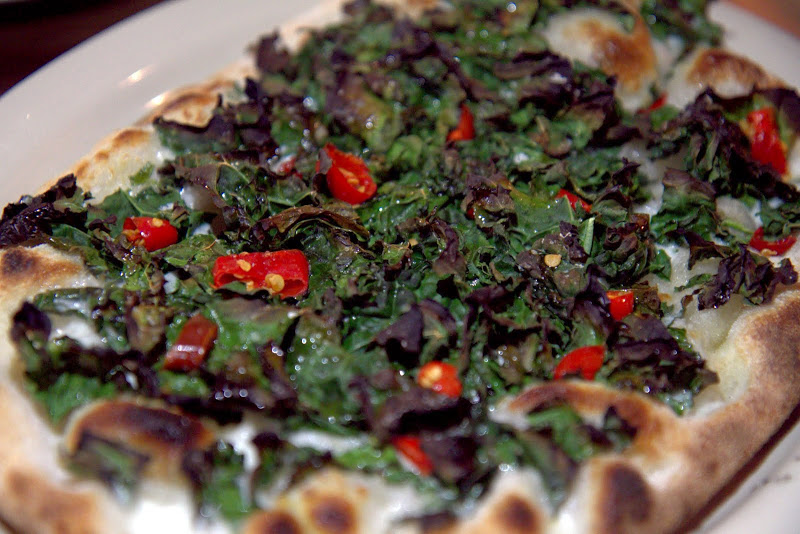 There are many notable new openings in SF this year and though this selection is a more casual, humble one, it's one of my favorites. As the first known pinseria in the country, Montesacro opened this spring serving an ancient Roman flatbread, like pizza in oval form, with a unique make-up of three kinds of flour — soy, rice and wheat, all GMO-free, all imported from Rome. Montesacro boasts two on-staff two pinsaiolis (akin to a pizzaiolo) direct from Rome, both masters of the ancient peasant bread.
But besides the delicious pinsa, it's the gracious welcome and tone set by Roman owner Gianluca Legrottaglie in a restored, century-old space off a gritty SF alley (complete with a 100-year-old oven lining the back wall) that feels as if you've stepped out of the US and directly into the streets of Roma.
Tim Raue (Berlin, Germany)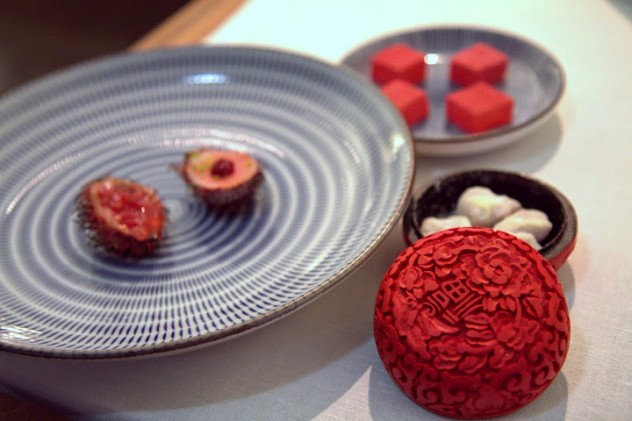 With two casual restaurants (La Soupe Populaire and Sra Bua), Tim Raue's two Michelin starred fine dining flagship, Tim Raue, is easily one of Europe's great destination restaurants and a shining example of the state of Berlin dining these days. Raue grew up in what was the rough (swiftly gentrifying) Kreuzberg district, pulling from Asia, especially Japan, China and Korea, in his artful dishes.
A meal here is as relaxed as it is refined, with courses like popular Peking duck three ways utilizing the duck's heart, stomach and tongue, or lily blossoms soaked in mint vinaigrette. Eight tiny bites to start (think Korean banchan-style amuse bouche) are a highlight, as is dessert, like succulent Périgord strawberries from France in rhubarb jus with Pondicherry peppers. Sommelier André Macionga's stellar wine and sake list make for some memorable pairings.
Charleston Grill (Charleston, South Carolina)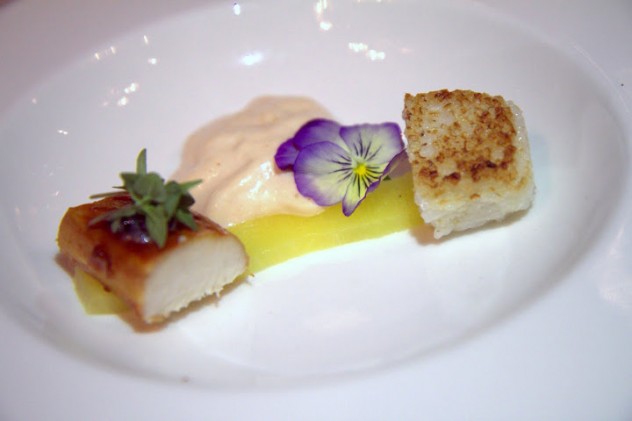 If you want to experience service as it should be (and is in the best international restaurants), go to world-class Charleston Grill. Live jazz, old world elegance and a deep wine list are just a few notable elements. Talented chef Michelle Weaver combines east and west flavors in dishes like smoked mackerel unagi (eel) with compressed pineapple and crisped sticky rice, while her seared foie gras with an apple hand pie makes a dreamy dessert.
The highlight of my recent visit was GM Mickey Bakst and our gracious server doing "face off" wine pairings, each "competing" for best pairing with each course. This talented, exceptional team, helmed by the witty, gracious Bakst, can do it all, entertaining, impressing and making you feel valued with each pour and course.
Olamaie (Austin, Texas)
Olamaie was my top Austin (and a top Texas) meal as I road-tripped across Texas this year. The talented chef duo of Michael Fojtasek and Grae Nonas were rightly among Food & Wine Magazine's 2015 10 best new chefs, with the restaurant just opening in fall 2014. It's elevated Southern food, in keeping with the great modern Southern restaurants like Edward Lee's Milkwood and 610 Magnolia in Louisville or Husk in Charleston and Nashville: revering Southern cuisine while also reinventing it.
Inside an elegant, white Southern home, the dining room is a bit tightly packed but service is seamless and the wine list strong. Their version of traditional Hoppin' John includes zipper peas and pole beans soaking in a marinated soft egg, while their smoky tuna dip is layered with burnt eggplant, chow chow and Alabama white sauce. And their famed off-menu biscuits are indeed worth the hype.
Honorable Mention: The Progress (SF), Oro (SF), Aaxte (SF), 1760 (SF), Cockscomb (SF), Drawing Room (Charleston), Bracero (San Diego), Fishing with Dynamite (LA), Killens BBQ (Pearland, TX), Cosme (NYC), Earl's Beer & Cheese (NYC), FT33 (Dallas), CBD Provisions (Dallas), FIG (Charleston), Yardbird (Hong Kong), Ham & Sherry (Hong Kong).
DRINK
Le Syndicat, Mabel, Little Red Door & Le Mary Celeste (Paris, France)
Returning from Paris just four days before the horrors that happened November 13, I am even more eager to cheer on the thriving cocktail/bar scene. I would give a four-bar tie to cocktail havens where I experienced the most gracious service I've ever had in Paris.
Le Syndicat wows with inventive cocktails (like Calvados with fresh carrot and celery juice), French-only spirits (Cognac, Armagnac, absinthe, pastis, eaux de vie, etc.) and bartenders with a cheeky sense of humor in an intimate space. Mabel is a husband/wife-run gem (he's from France, she's from New Jersey) in the back of a grilled cheese shop where co-founder/bar manager Joseph Akhavan's wife grills up oozing cheese sandwiches while he crafts complex, delicious cocktails in the back bar.
Little Red Door offered the warmest welcome, thanks to Remy Savage and his team. The bar is hidden behind a red door (naturally), the kind of place where bartenders sing along to tunes as they craft expert cocktails from a broad range of spirits. Le Mary Celeste is a charming, romantic spot in the Marais, with drinkable cocktails that pair beautifully with French oysters and small plates pulling on ingredients from Mexico to India.
Mourad (San Francisco, California)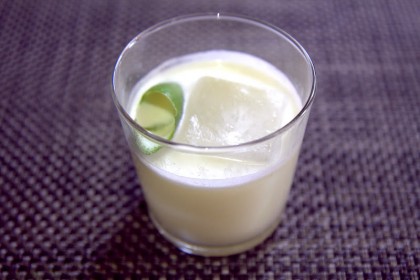 Serving high-end California-meets-Moroccan cuisine, Mourad, from ever-talented chef Mourad Lahlou of long-timer Aziza, is one of the great openings of 2015 — and since Anthony Parks came on board this fall as bar manager, it's also a cocktail destination.
Parks' drinks pull from the kitchen in unexpected, even thrilling ways, as with the creamy-yet-light joys of Curry & Milk. Umami & Mint surprises with a lush, nutty element of toasted sesame oil mixed with Plata tequila, agave, cucumber and mint. Expect the unusual but with harmony and balance.

Fragrances/The Curtain Club (Berlin, Germany)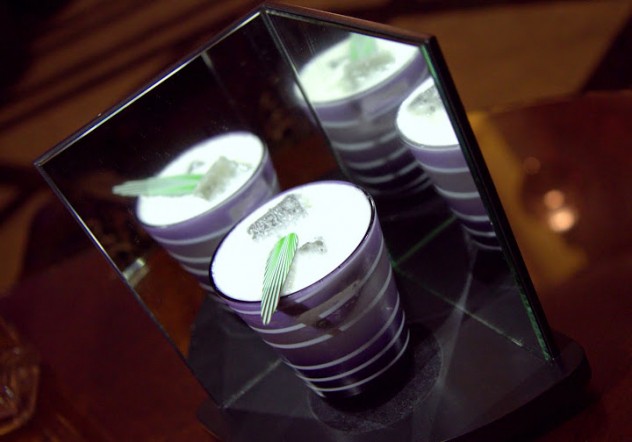 Centrally located in Berlin, two of the city's best bars are both in the Ritz-Carlton Berlin both run by bar manager Arnd Heissen. The first, Fragrances, is an upscale cocktail sanctuary and one of the world's show-stopping bar concepts, a museum-like exhibit with spirits bottles and ingredients displayed next to fragrances that inspired each cocktail, from Giorgio Armani to Yves Saint Laurent.
In the main lobby, the Curtain Club is a completely different experience but no less wonderful. Where Fragrances is refined, Curtain Club's long bar, dark woods and fat armchairs buzz with locals and travelers, set to live music around the grand piano. Heissen and his talented team of international bartenders keep the vibe playful with an only-in-Berlin sense of humor and the most engaging presentation of a classic Blue Blazer cocktail anywhere set to music (the lights go down and each bartender has their own song and choreographed interpretation of the flaming 1800's drink).
Edmund's Oast (Charleston, South Carolina)
Edmund's Oast is one of Charleston's food and drink treasures. On the north side of town, it's well worth catching an Uber to. The massive space and outdoor patio evoke a sophisticated, modern beer hall and tavern. Impeccable house charcuterie and dishes are a draw, paired beautifully with the impressive beers, a wall of changing drafts with a good 15 of them brewed in house and many other rare, fascinating beers (think subtle peanut butter and jelly beer or Underluker, beer aged in Underberg bitters casks).
They also excel at cocktails, thanks to head bartender Jayce McConnell, like Olde Thyme Punch or classic Chatham Artillery Punch on draft, or Mountains of Madness combining Vicario Savage Cherry liqueur, Stranahan's whiskey, a blend of three amari, chocolate and aromatic bitters, dusted with an amaro powder McConnell makes himself adding a textural, herbal kick.
Midnight Rambler (Dallas, Texas)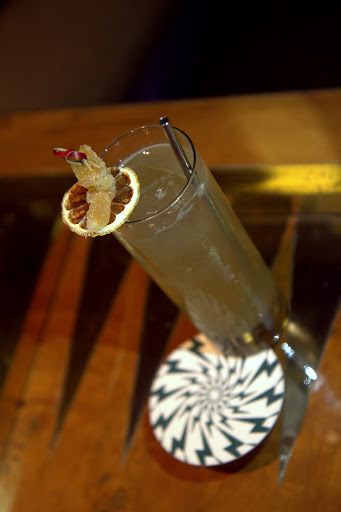 Midnight Rambler is a Texas gem — and my biggest surprise this summer as I spent weeks across the state catching up on/researching restaurants and bars. Akin to cocktail pioneer Tony Conigliaro's Drink Factory in London, Rambler houses a tiny but robust cocktail lab hidden in a back room, packed with expensive equipment from sous vide to centrifuge. Expensive equipment doesn't make a bar great but owners and New Yorkers' Chad Solomon and Christy Pope do just that, bringing world-class sophistication to Dallas. Solomon trained with Conigliaro and Pope and Solomon have worked in many of NY's best bars (Milk & Honey in the early days, Pegu Club), founding Cuffs & Buttons in 2006 with cocktail pioneer Sasha Petraske.
For the cocktail geek, Midnight Rambler delights with touches like Texas cedar wood-infusions. But for the average drinker, all this "fuss" isn't spelled out so it can be just a cool place to drink downstairs in the chic Joule Hotel. The bar also delights the passionate music lover (like myself) with LP shelving artfully lining the staircase.
Honorable Mention:
Saison (SF), Benjamin Cooper (SF), Oddjob (SF), Mace (NYC), The Up & Up (NYC), Bar Goto (NYC), Gen (Tokyo), Bar Bennfiddich (Tokyo), Bar Calvador (Kyoto), Rare Form/Fairweather (San Diego), Kettner Exchange (San Diego), Julep (Houston), Sanctuari (Houston), Moving Sidewalk (Houston), Midnight Cowboy (Austin), Proof + Pantry (Dallas), Rapscallion (Dallas), Victor Tangos (Dallas), Lebensstern (Berlin), Le Croco Bleu (Berlin), The Gin Joint (Charleston), Bar Jackalope (LA), Bon Marche (SF).