This article was first published at Zagat on January 25, 2016. Photos and article by Virginia Miller.
Whether grabbing excellent sandwiches at brand new Artizen in the Hawaii State Art Museum, third wave coffee at The Curb, dreamy black sesame ice cream at Via Gelato, bean-to-bar local chocolate at Madre Chocolates, or cocktails (with a stunning view) from former SF bar manager (at Rye) Jen Ackrill at Top of Waikiki (indoor, revolving) and SKY Waikiki (outdoors), Honolulu is the epicenter of the ever-growing food and drink scene in Hawaii.

And Honolulu has long been stellar for authentic Japanese in every category (think inspired kaiseki menus at Nanzan GiroGiro or Japan-reminiscent sushi at Sushi Izakaya Gaku) and vibrant Korean, Chinese, Filipino, Portuguese foods, which all have influenced and made up the unique cuisine that is Hawaiian. The most anticipated restaurant is Chris Kajioka's (formerly of Vintage Cave) Senia, which is set to open early this spring.
While the density and range of the thriving Hawaiian food scene is centered in Honolulu, there are gems on each island. Funky-cool hubs are popping up in unexpected places, like the gathering of hip businesses in and outside Kukuiula Market in Koloa near Kauai's South Shore, where delicious food and drink flow from Cortado Coffee, Makai Sushi, Da Crack (burritos and tacos), Anakes Juice Bar and The Fresh Shave.
Here are 10 key spots making waves (no pun intended) throughout the islands.
Why it's hot: From pop-up (which they still host at the KCC farmers' market) to brick and mortar in Chinatown, The Pig and The Lady is (rightly) still one of Honolulu's most lauded restaurants since opening late 2013. Chef Andrew Le does beautiful, creative things with Vietnamese and Southeast Asian flavors, while inventive cocktails and an interesting wine list make it "the whole package" and one of Hawaii's best.
Must-order: Cha Ca "La Vong" (pictured — local fish marinated in turmeric and galangal, fried in turmeric oil, served with rice vermicelli, peanut, mint, lemon balm, mam tom sauce); "The Works" (massive grilled beef short rib steak, Saigon escargot, marrow bone from the pho pot, toasted puffed rice); Don't Sass Me cocktail (barrel aged genever, sesame simple syrup, shiso, dandelion bitters).
The details: 83 N. King St., Honolulu, Oahu; 808-585-8255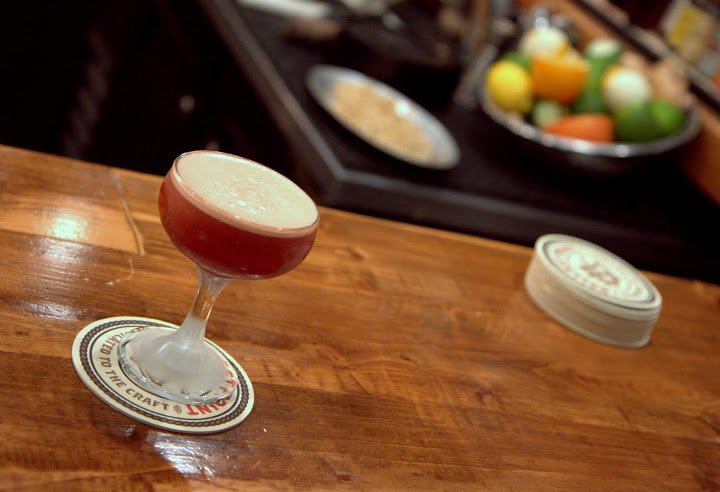 Why it's hot: Pint+Jigger has been open since 2012, serving craft beer and a stellar cocktail menu that leans heavier on whiskey and the kind of drinks you find in major cities like SF, LA, NY, thanks to owner/consummate barman Dave Newman. But it's food and popular brunch has become a local's favorite, too.
Must-order: P+J Breakfast Sammie (applewood smoked bacon, Black Forest ham, fried egg, house beer cheese, garlic aioli on a croissant); French toast bread pudding; Kim Chee Who! (kimchi Bloody Mary with Sriracha); Talventi cocktail (rye whiskey, Campari, house cold brew coffee, vanilla whip).
The details: 1936 S King St., Honolulu, Oahu; 808-744-9593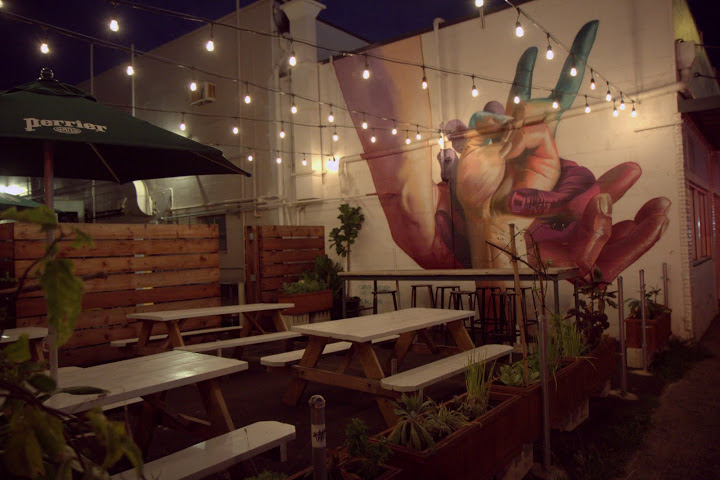 Why it's hot: Just open in the summer of 2015, Mud Hen Water from Ed Kenney (Town, Kaimuk? Superette) serves quality cocktails and dishes set to live music on a chill patio, ideally representing modern day Honolulu. The back of the restaurant and bar is open air, capturing Hawaii's year-round warmth and island breezes.
Must-order: Cold ginger rabbit terrine; pig face and kimchi omelette; lap cheong (sweet Chinese sausage) madelines with miso-whipped lard; Vishnu's Vice cocktail
(Opihr Oriental Spiced Gin, juiced olena akin to tumeric, honey, lime, orange blossom water, peppercorn).
The details: 3452 Waialae Ave., Honolulu, Oahu; 808-737-6000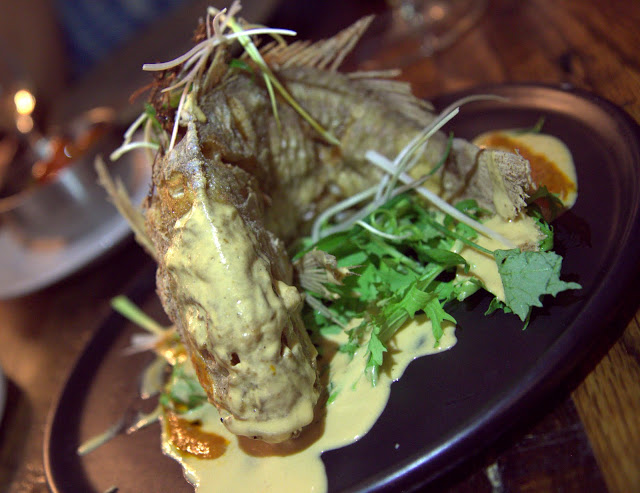 Why it's hot: Opened in 2015 by legendary Hawaiian chef Roy Yamaguchi (of Roy's restaurant chain), Eating House 1849's breezy, open air, second floor restaurant pays homage to 1800's-era Hawaiian plantation eating with large platters and a bustling vibe.
Must-order: Sizzled Hawaiian kampachi sashimi; pork shrimp potstickers; crispy whole tai snapper (pictured); slow-braised honey mustard grilled beef short ribs with horseradish puree.
The details: 2829 Ala Kalanikaumaka St.; Koloa, Kauai; 808-742-5000
Maui: Moon & Turtle
Why it's hot: Chef Mark Pomaski's dishes take inspiration from his Big Island childhood and technique from his stints working at restaurants like Roy's or Nobu 57 in NYC. Naturally, he showcases local fish but plays just as well with stir fries, vegetables and meats.
Must-order: The menu changes constantly but look for items like wild boar fried rice; popular "smokey sashimi"; pan-roasted local mahi with confit fingerling potatoes, Ewa sweet corn, Hamakua mushrooms and sweet peppers in a Kauai prawn veloute.
The details: 51 Kalakaua St.; Hilo, Big Island; 808-961-0599
Oahu:
Why it's hot: Open in 2014, Lee Anne Wong's Koko Head Cafe feels like it's been around much longer (we were sorry to see the unexpected closing of her nearby new restaurant Hale Ohuna at the end of December given its promising dishes). Locals line up for the daytime-only breakfast menu and relaxed vibe that represents Honolulu now yet already feels like a classic.
Must-order: Banana kaffir lime bread; Elvis' Revenge (peanut butter, banana tempura, Billionaire's bacon, local honey, toasted coconut sandwich on a sweet bun); cornflake French toast with Billionaire's bacon, creamy black pepper maple syrup, frosted flake gelato.
The details: 1936 S King St., Honolulu, Oahu; 808-732-8920
Oahu: Lucky Belly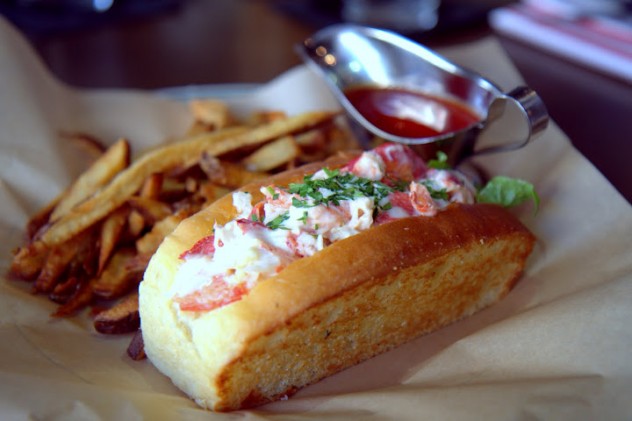 Why it's hot: Open since 2012 in Honolulu's Chinatown, Lucky Belly is better than ever and still perpetually packed with locals digging into heaping bowls of ramen and creative Asian fusion dishes paired with quality cocktails.
Must-order: Oxtail dumplings; kabocha ravioli curry with bacon; Lucky Bowl (ramen with bean sprouts, soft egg, wakame, sesame seeds, green onion, ginger); Busan Star cocktail (makgeolli — a Korean rice/wheat alcoholic beverage, Licor 43, matcha green tea, cold brew coffee, egg white).
The details: 50 N. Hotel St., Honolulu, Oahu; 808-531-1888
Oahu: Livestock Tavern
Why it's hot: Open at the end of 2014 from the owners of Lucky Belly across the block, Livestock Tavern can be hit-and-miss on some dishes and cocktails but it brings an upscale comfort food option in a brick-walled, wood table-lined space akin to current, trendy restaurants in many US cities but a rarity in Hawaii.
Must-order: Maine lobster roll in brown butter hollandaise; Tavern burger; mushroom bread pudding.
The details: 49 N. Hotel St.; Honolulu, Oahu; 808-537-2577
Oahu: L'Aperitif at La Mer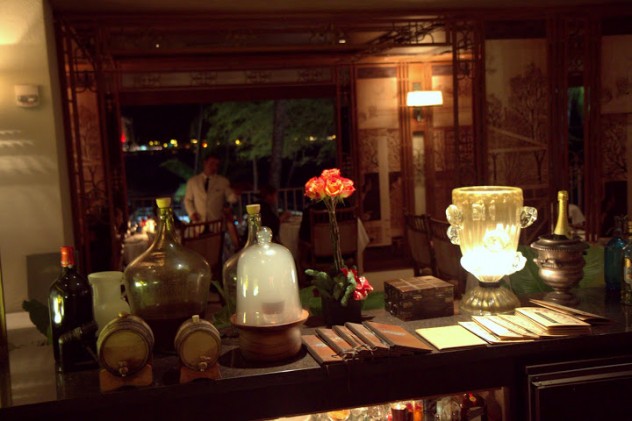 Why it's hot: Elegant La Mer in the Halekulani Hotel has long been one of Hawaii's best upscale dining destinations. Since 2014 it's also been the pricey but memorable home of L'Aperitif at the restaurant's romantic bar. With ocean breezes wafting in through open windows, each $20 cocktail comes with a paired bite (note: long-sleeved collared shirt or jacket is required for men, evening attire for women).
Must-order: The menu changes but think along the lines of a Hemingway Old Fashioned with a foie gras bite; vermouth lovers, don't miss the house vermouth.
The details: 2199 Kalia Rd., Honolulu, Oahu; 808-288-8022
Oahu: Shirokiya
Why it's hot: Like a trip straight back to Japan, Shirokiya is a Japan-style depachika (department store) with a food hall layout of stalls serving everything from sushi and ramen to tonkatsu and musubi, and, better yet, and a second floor beer garden. It's about to be hotter due to an 800-seat expansion to the food hall later this year.
Must-order: Takoyaki from Takoyaki Yama Chan; chirashi bowl from Take's Fish Market; pickled items from Machida Tsukemono.
The details: 1450 Ala Moana Blvd., Suite 2250, Honolulu, Oahu; 808-973-9111