A preview of a regular column that will be part of the national Table8 blog we are about to launch this Spring (original article here) — I will cover the Bay Area and am the editor over all writers in other cities.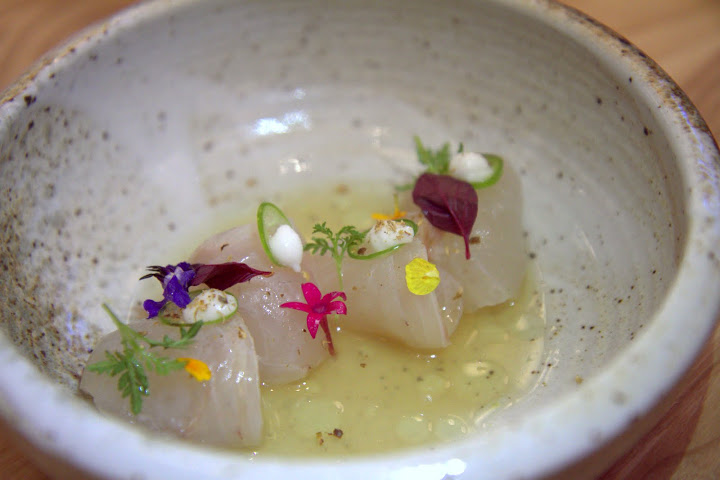 Here we highlight some of the best under-the-radar restaurants we find often get missed by the press or restaurants with notable changes (like new chef, menu or concept) that warrant a revisit.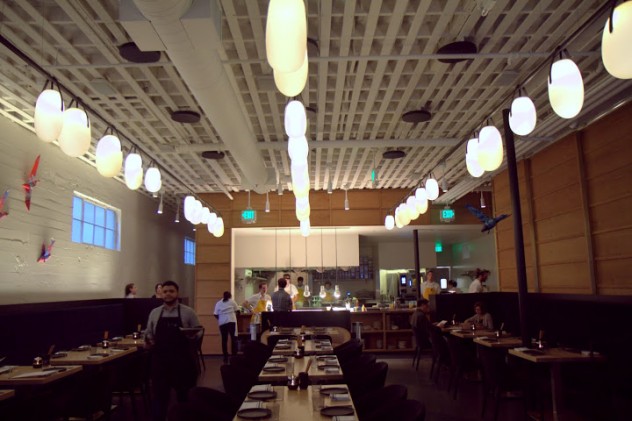 Just open in November, Bird Dog isn't exactly a hidden gem… unless you aren't aware that this restaurant opened in downtown Palo Alto in November 2015. Amid a food scene that stays stubbornly suburban and mediocre but for the likes of Michelin-starred fine dining at Baume or longtime Greek great, Evvia, there is little in Palo Alto that is destination-worthy — until now.
The Why: Chef Robbie Wilson came from Mattei's Tavern in the Santa Barbara area but he has cooked everywhere from Japan to France, The French Laundry to Matsuhisa Aspen. It shows in his international, fascinating east-meets-west dishes set in a spacious, modern dining room with a large bar on the side.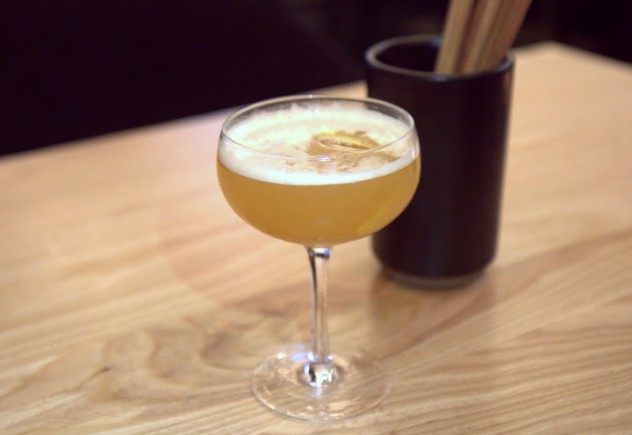 Dish Recommends: Divided into three categories (raw, meat and vegetables), the menu showcases crudo to Wagyu beef with panache. Red oak-grilled avocado ($14) is already a signature dish, cut in half and laced with house ponzu sauce accented by real wasabi. Hirame crudo ($15) expresses Thai tom kha gai soup flavors, from creamy coconut to subtle lemongrass. Buttermilk-fried chicken thigh ($18) is irresistible with undetectable smoked uni and a cured egg yolk, enlivened by green curry. For dessert, a bright Meyer Lemon tart ($8) sings California with avocado, coconut ice cream and a chestnut flour crust.
Drink Recommends: Beverage manager Nick Juhasz-Lukomski plays with cocktail classics like a twist on Sidecar without a sugar rim and nodding directly to Japan: Otobai ($14) illuminates lovely Camus VS Cognac with bright yuzu (Japanese citrus), demerara sugar and orange liqueur, thankfully playing tart and lush vs. sweet. The sommelier can recommend elegant wine pours, like a seductive, light Gamay or the bright salinity of a Melon de Bourgogne, both from the Loire Valley.
Bonus: In the restroom, the always delightful voice of Julia Child soothingly walks you through cooking techniques and recipes.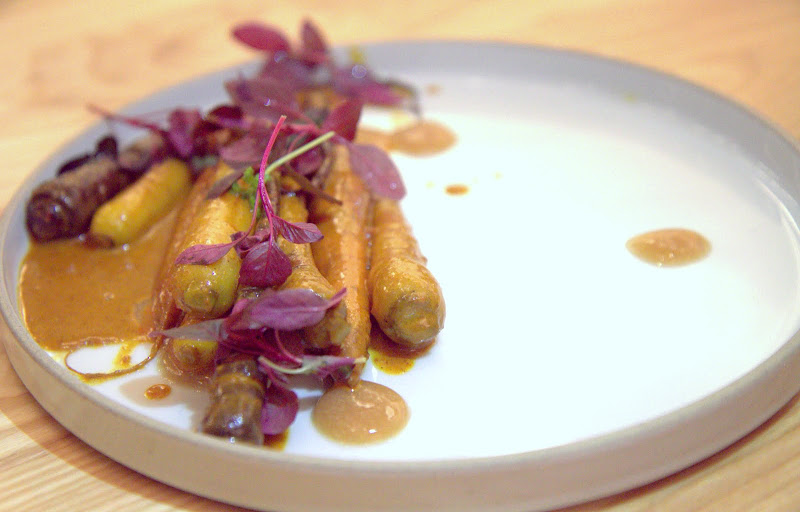 Save
Save