This article was first published here at Table8 where I am national editor.
These four San Francisco restaurants, widely varying in style and price range, have been open for awhile — and are worth a fresh look (or revisit) as their chefs continue to innovate and serve damn great dishes.
Innovative Indian Cuisine: TAJ CAMPTON PLACE, Union Square
Moving up to a rare and deserved 2 Michelin stars this past year, Taj Campton Place has long been underrated, not in terms of accolades but in terms of locals talking about it. Maybe it's the hotel, Union Square location or the staid, serene dining room — and certainly this is pricey fine dining (tasting menu options here), although there are plenty of tasting menu restaurants getting buzz in this town. But Campton doesn't come up enough in the conversation of the city's top menus.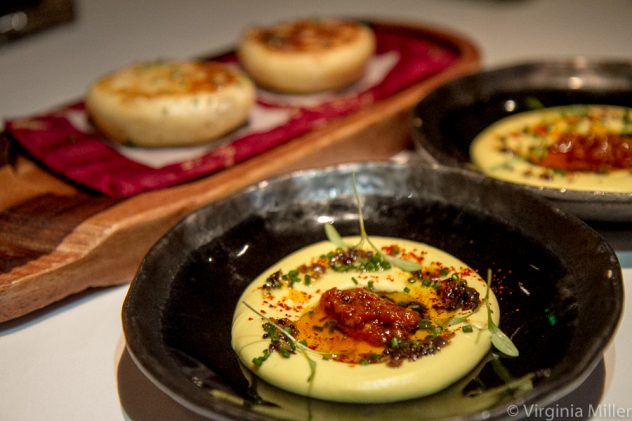 The Why: Thanks to visionary chef Srijith Gopinathan, Campton is one of the great fine dining restaurants in SF but also arguably the most exciting modern Indian — fused with French, Californian and beyond — restaurant in the country. It recalls the forward-thinking, upscale Indian menus I've experienced in London, not the mediocre "Indian fusion" restaurants I've dined at in NY and other parts of the US. Gopinathan just got back from a few weeks in India, which he does annually, bringing back fresh inspiration.
Eat This: As it releases it's "fog" over the table, Gopinathan's famed "Spice Pot" (more on the dish here) remains a highlight. But he is doing new and wonderful things, as with a creamy avocado "relish," dotted with pomegranate seeds, mint "snow" and kakra, a millet "cracker" from West India. A brilliant melange of crispy chickpeas with diced apples, cucumber and cilantro is under whipped maple yogurt, the latter standing in where ubiquitous tamarind would in Indian food, adding a tart sweetness to the textured "salad." His perfectly poached Maine lobster is a study in French technique, but graced with his Grandmother's coastal (from Kerala) curry recipe and pea "dust", it's a revelation. Then there is his latest creation: a starter of naan buns — using naan butter but in fluffy bun form — to scoop up a yellow lentil paté laced with ghee (clarified butter). Wow.
Drink This: Cocktails haven't ever been the strong suit here, appealing more to a traveling, hotel crowd than a cocktail or spirit lover, although a current vodka offering with caviar limes and lychee puree strikes the right balance of tart and refreshing. Campton boasts a master sommelier, Richard Dean, who has been there for years and was one of the first master somms in the US, so you can chat with him about pairings and enjoy selections from the Champagne cart.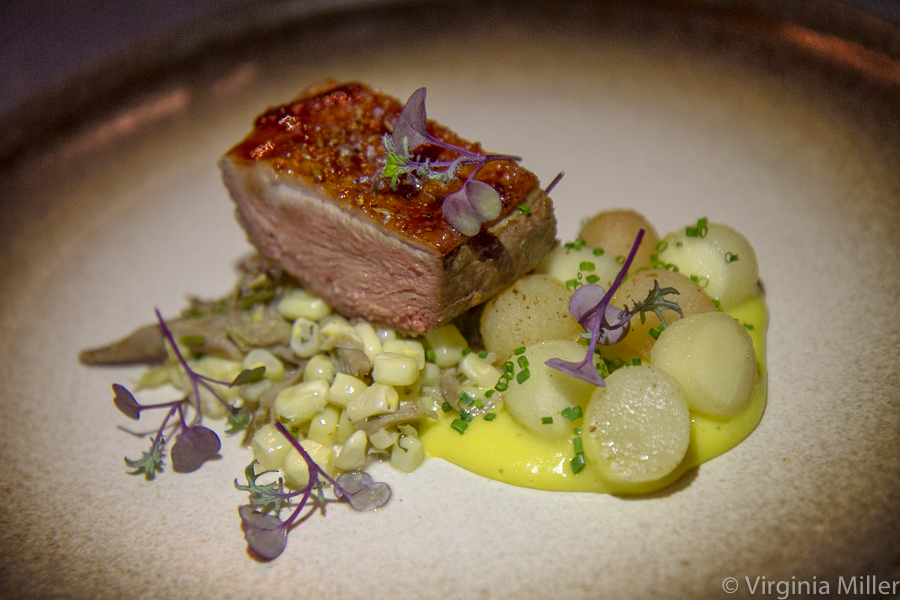 Farm-Fresh Elegance: SONS & DAUGHTERS, Union Square
Open since 2010, Michelin-starred Sons and Daughters is a fine dining destination in the body of a neighborhood restaurant with some of the more inspired seasonal ingredients and combinations around. Service is tight yet friendly and the space intimately cozy under chandeliers in view of the small kitchen (note: it's only 28 seats so book well ahead).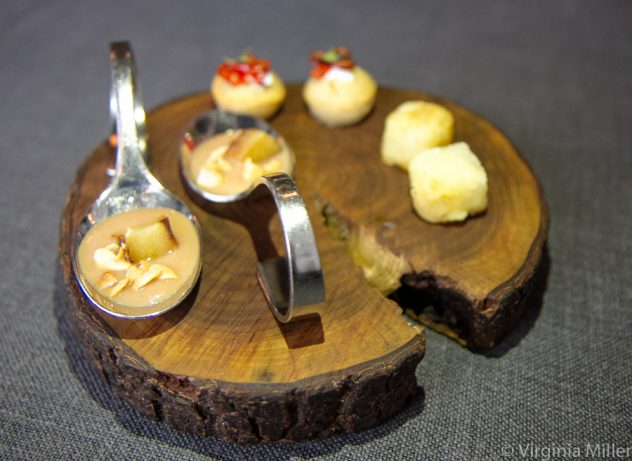 The Why: It is a tasting menu-only format at $119 per person (plus $79 for beverage pairing), reflecting the glories of the season in an ever changing menu that pulls directly from their 83 acre, Dark Hill Farm on a summit in the nearby Santa Cruz Mountains where they grow roots, produce, herbs, seeds, eggs and even animals, all used in their menus. Other than an occasionally over-salted bite, Sons & Daughters crafts an imaginative menu that is more exciting and honed than its early years, turned out by a tight team of chefs helmed by executive chefs Matt McNamara and Teague Moriarty.
Eat This: The menu is constantly morphing but expect unusual produce from the garden, like divine Chartreuse melons in a melon "salad" with house-brined ham, sun jewel melons, house bottarga and charred shishito peppers, or beautifully sweet yellow wax beans with Monterey black cod, Chinese long beans, basil and grilled haricot verts in a strawberry vinegar broth. Another highlight is house bread offerings like warm, oozing shiso yogurt profiteroles or grains of paradise brioche toast smeared with Straus butter whipped with buttermilk, yogurt and herbs. Save room for mignardises post-dinner, like mulberry sours and warm milk laced with baking spices.
Drink This: Wine pairings are harmonious — and in the case of a 2012 Trimbach Reserve Pinot Gris from Alsace (a more common Alsatian wine I love and have had numerous times), the pairing surprised me, drawing out unexpected tomato balsamico notes in the broth of the aforementioned black cod.
Southern/Asian Soul: THE KEYSTONE, SoMa/Downtown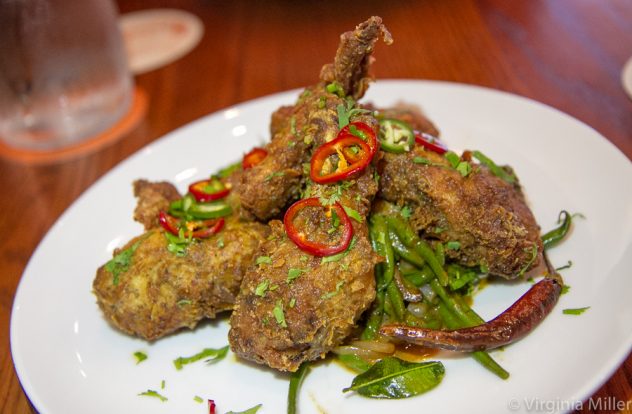 When The Keystone opened in the Mosser Hotel last year, it lacked focus and wasn't helped by its touristy/shopping central location on 4th near Market (beware when the tourist, Moscone crowds descend on the restaurant/bar).
But then chef Banks White came on board towards the end of the year. In particular, the dishes pulling from his Southern (Texas) roots mixed with Asian influence jumped out: collard green-wrapped pork lumpia, Thai-style chicken wings, meaty-good soy calamansi-glazed ribs.
The Why: A recent revisit confirms what I hoped and expressed in my December article — White has now peppered the menu with his unique spin on San Francisco's east-meets-west culture, imbued with Southern soulfulness.
Eat This: Let me just say this: the man knows his breads. A chicken and duck liver mousse ($13) with pecan praline and "gin" (botanicals) & juice grape conserve almost threatens to be outshone by its accompaniment of meltingly good, brioche-like buttermilk biscuits. A skillet buttered pound cake ($9) for dessert tastes like what your dream grandma would bake. And a savory Korean pancake ($12) is a flaky wonder with accompanying braised shortrib, sorghum and chili lemongrass marmalade. But he masters meats as well. Case in point: juicy grilled pork tenderloin ($25) with accompaniments as good as the meat, from creamy grits and bacon fat greens to a tart-sweet tamarind vidalia onion jam.
Drink This: There are some decent wines and beers on the list and solid cocktails like the Rum & Gun Curry ($13), subtly laced with pineapple gomme syrup, vadouvan curry and birds eye chili for a soft kick.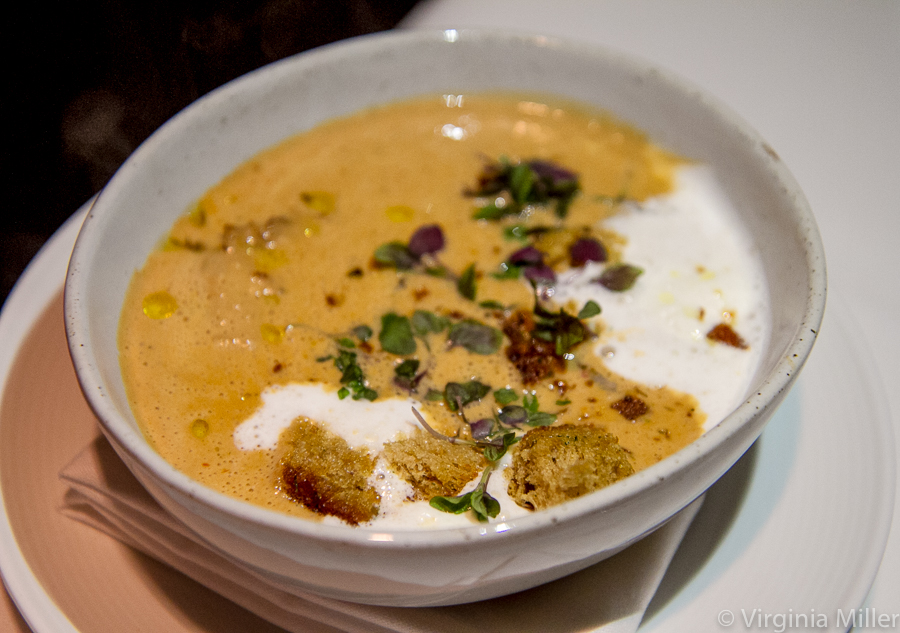 Scandinavian Haven: Pläj, Civic Center
Pläj (pronounced "play") has been a destination gem since it opened in 2012, with chef/owner — and native of Sweden — Roberth Sundell's inspired Scandinavian dishes often making my top dishes lists.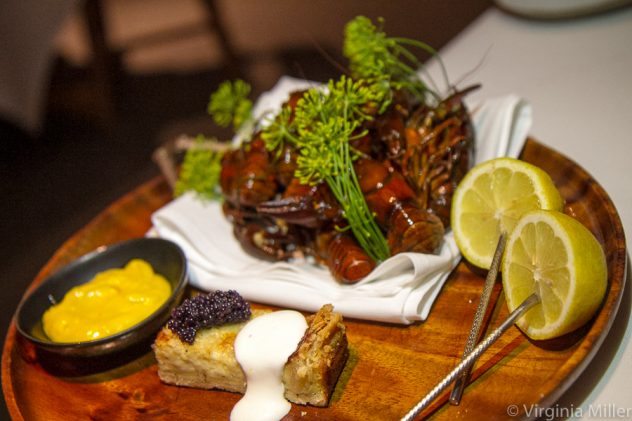 The Why: There has been a recent revamp of the space, which is still mellow, soothing and tucked away in a hotel down the block from City Hall. It has been brightened up with a few needed modern touches and splashes of color while still feeling intimate and secluded. Most importantly, Sundell's food is as strong as ever: modern Scandinavian with NorCal freshness and international influence.
Eat This: A recent visit saw a number of standouts using crayfish (crawfish) from Louisiana, including a lush crayfish bisque ($14), silky with Cognac cream yet not too heavy, dotted with crayfish tails, dill and divine, butter-soaked rye croutons. A pile of crayfish represents a traditional Swedish crayfish boil ($25) — and if you've ever taken apart crawfish, you know it's a lot of work for a little sweet "meat" — while the accompanying Swedish tagel cheese pie topped with cream and caviar threatened to steal the show. A creative vegetarian dish is Svensk dolma ($23), or dolma-esque cabbage, wrapped around roasted green tomatoes and chanterelle mushrooms accompanied by grilled shishito peppers in a nettle cream.
Drink This: Cocktails can still be a bit uneven and not as standout as one would hope (and I adore Scandinavian ingredients and spirits like aquavit), even when they are more balanced as imbalance is a bit of an issue on a number of them. But a solid wine and beer list, including a few Scandinavian bottled beers, offers worthwhile pairings, while house-infused aquavits (a traditional Scandinavian caraway dill liquor) can shine, like a tart, savory and thankfully not too sweet (as compared to a too sweet rhubarb infusion) cara cara orange and caraway infusion.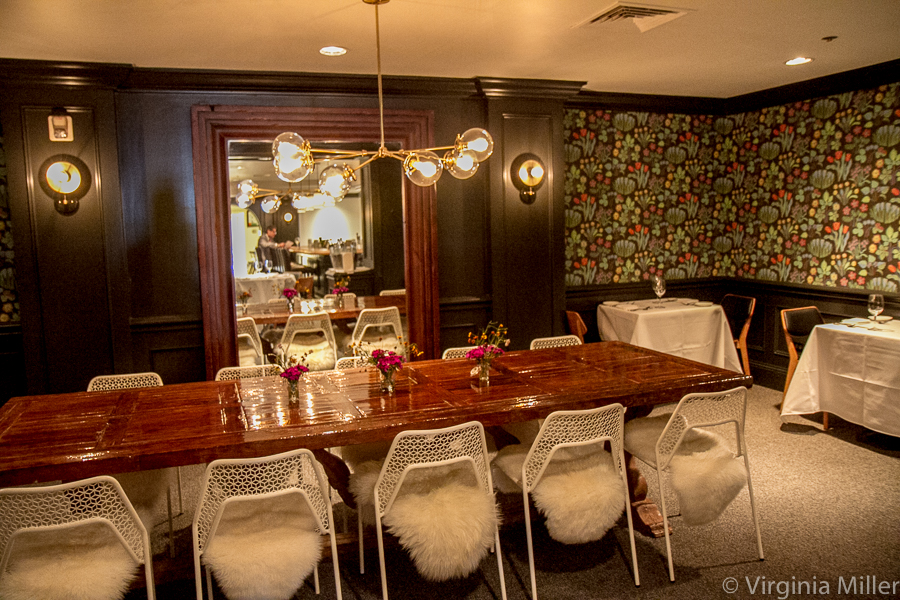 Save
Save