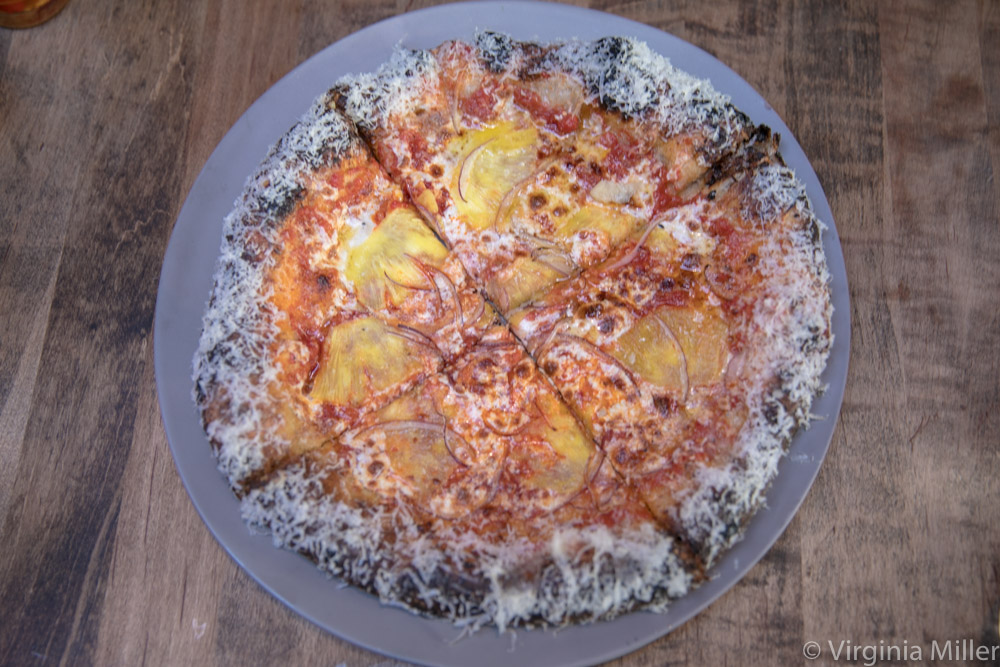 In my latest Time Out column, my top openings of the month join other recent standout newcomers for a top 10 on where to eat now (article here):
Che Fico
838 Divisadero St., SF, 415-416-6959; chefico.com. Tuesday-Thursday 5:30–11:00pm, Friday–Saturday 5:30pm–1:00am.
Che Fico is the new "it" spot (and one of the toughest reservations) in town, garnering national press and celebrity raves, though just opening late March. The roomy upstairs taverna — replete with wood grill, Italian pizza oven and charcuterie room — is where chef David Nayfeld works his magic with handmade pastas, inspired small plates and divine pizza (the pineapple-fermented chili pizza rules), ambitiously but successfully perfecting their "San Francisco-style" modern Italian cuisine.
AltoVino
1358 Mason St., SF, 415-834-5766; altovinosf.com. Tuesday-Thursday, Sunday 5:30–10:00pm. Friday–Saturday 5:30–10:30pm.
Tuscan-born Claudio Villani (InoVino) transformed Mason Pacific into AltoVino, open mid-March. A true slice of Italy, this chic newcomer — with sunny front room and inky blue dining room — goes beyond many a neighborhood Italian. Chef Nick Kelly's food shines, whether ascolane (fried olives filled with braised oxtail and Parmesan) or housemade pastas, like chestnut pappardelle with lemon in pork shoulder ragu. Pair with sommelier Villani's Italian wine offerings, heavy on mountainous, volcanic, Tuscan and Piedmontese wines.
The Beehive
842 Valencia St., SF, 415-306-8209; thebeehivesf.com. Monday-Wednesday 5pm-12am,
Thursday 5pm-2am, Friday-Saturday: 3pm-2am, Sunday 2-10pm.
Open this April from the team behind The Treasury, the former Range space has been turned into a midcentury den of golds, blues and woods at The Beehive, where you can fill up on fondue, pigs in a blanket and housemade spam rillette and crackers. The relaxed space exudes chic-cool and bar manager Milo Salehi's playfully refined drinks keep it so (boozy house Tang slushies, anyone)?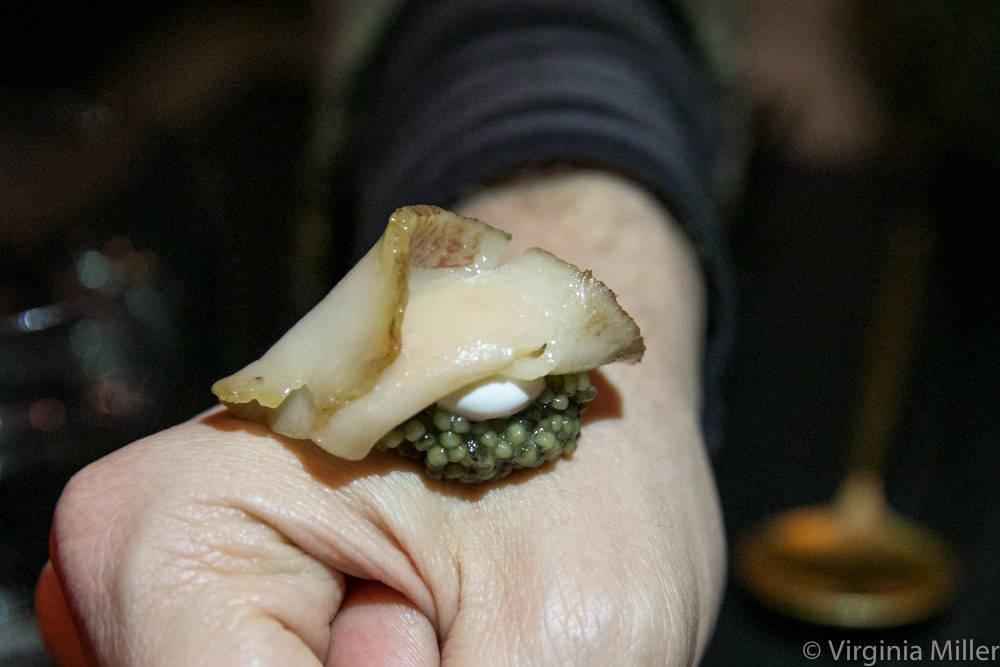 Avery           
1552 Fillmore St., SF, 415-817-1187; averysf.com. Wednesday-Sunday 5:30-9:30pm. Tasting menus $89-289.
Chef Rodney Wages's (formerly Atelier Crenn, Saison) popular R.T.B pop-up dinners led to Avery, a Fillmore newcomer as of mid-April. This tiny, ambitious restaurant is still working out service kinks but the inspired food, wine and saké pairings from sommelier Daniel Bromberg (True Sake, Les Clos) are already destination-worthy, whether a divine, lemongrass-laden lobster curry, liquid tortellini en brodo with foie gras or decadent (and fun) caviar "bumps" decadently covered in beef fat and sucked off your hand.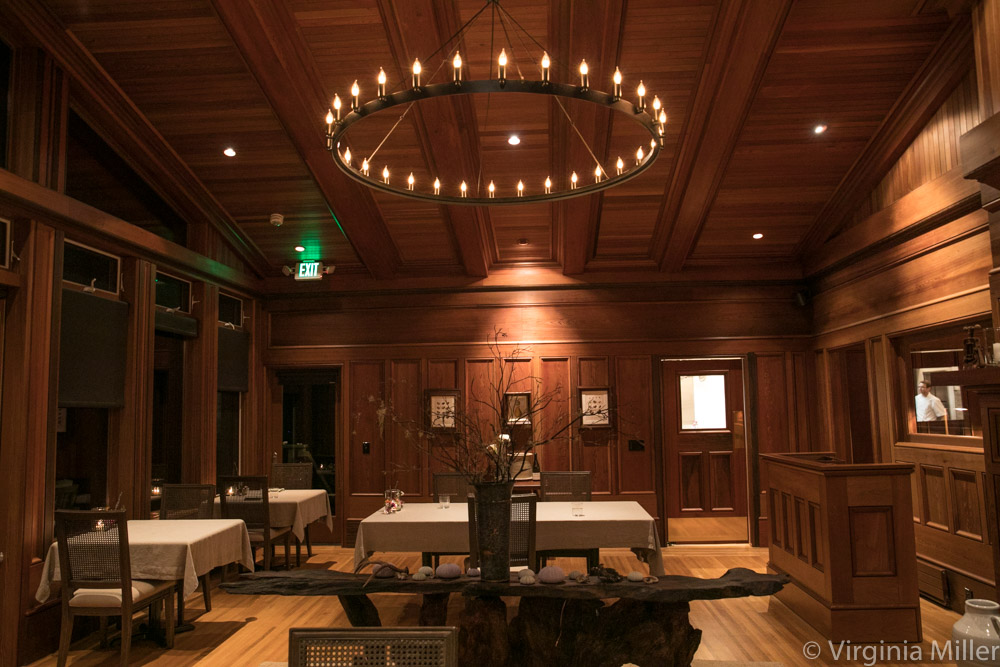 Other Time Out new openings with links to reviews here for Harbor House Inn in Mendocino, Augie's and Henry's in Berkeley:
Harbor House Inn, Mendocino
5600 South Hwy 1, Elk, 800-720-7474; theharborhouseinn.com. Currently Thursday-Monday 6:15 and 8:30/45pm seatings. Tastings roughly $90.
Take former Saison chef Matthew Kammerer and partner/GM Amanda Nemec, transplant them from SF to the remote Mendocino coastline and tiny town of Elk in the historic 1916 Harbor House Inn and what do you get? A 25-seat fine dining haven, open in May with warm, wood-lined dining room and heartstopping views of the Pacific. Stay overnight (and partake of their killer breakfasts) or dine on a 10-course tasting menu, filled with produce from their garden and local seafood.
Augie's Montreal Deli, Berkeley
875 Potter St., Berkeley, 510-984-0283; augiesmontrealdeli.com. Tuesday-Friday 11am-3pm, Wednesday-Friday 4:30-10:30pm, Saturday 11am-10:30pm, Sunday 11am-9pm.
Montreal transplants, poutine and brisket/pastrami lovers, rejoice: Lex Gopnik-Lewinski evolved from pop-ups to his "real deal" Augie's Montreal Deli this February in a humble, order-at-the-counter space where his smoked meat (that pastrami/brisket hybrid) on Metropolis Bakery Deli rye bread is the star. But their poutine (thrice-fried potatoes in St-Hubert gravy with local Oakdale cheese curds) is a meal unto itself, its richness best cut with coleslaw or Uncle's Famous Pickles.
Henry's at Graduate Hotel, Berkeley
2600 Durant Avenue, Berkeley, 510-845-8981; graduatehotels.com/berkeley/restaurant/henrys. Daily 3pm-1am.
Inside the hipster Graduate hotel, the newly revamped Henry's (open mid-April) is the kind of space tough to find near the UC campus. The lofty, wood-and-booth-lined dining room offers a little something for all, from Chris Kronner's (KronnerBurger) popular burger (get the CheeseBoy version) to more upscale dishes from Kronner and co-executive chefs' Jeffrey Hayden (Del Popolo) and Justin Huffman (KronnerBurger). Surprise hits? Charred arrowhead cabbage with kumquats and aioli or a rockfish entree in pistachio salsa.