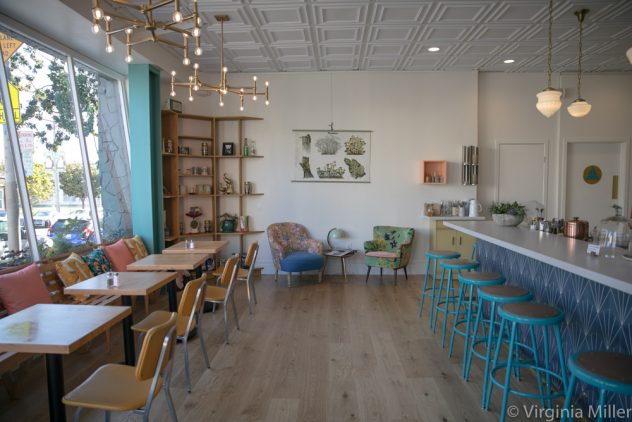 In my latest Time Out column, my top openings of the month join other standout newcomers for a top 10 on where to eat now (article here):
Guesthouse, Kentfield — 4 stars
850 College Ave., Kentfield; 415-419-5101. guesthousemarin.com. Daily 4-10pm.
In an area that often doesn't see new restaurant openings for years, at the new Guesthouse, chef Jared Rogers (from beloved Picco in Larkspur) brings refined comfort food to the sleepy Marin town of Kentfield, alongside bartender Dustin Sullivan's wine cellar and classic cocktails, like a perfect Irish Coffee. With the detractor of a glaring TV, the space is otherwise soothing in tan, grey and white tones, while the food shines when influenced by Rogers' Virginia roots, in his mini-Old Bay lobster rolls, crab-heavy Dungeness crab cakes or grits and quail filled with bacon stuffing. Don't miss specials like sausage ragu gnocchi.
Isla Vida — 3 stars
1325 Fillmore St., 415-678-5171. islavidasf.com. Tuesday-Sunday 11am-8pm.
Opened by Jay Foster, Matthew Washington and Erin Traylor (behind Farmerbrown and Little Skillet), Isla Vida brings breezy Caribbean vibes to the Fillmore District. The new counter-service restaurant journeys through Miami, Cuba, Jamaica and across the Caribbean with tostones (green plantains), garlic shrimp, guava spareribs and wood-fired meats. The fast-casual, black-owned business wins with lush greenery and staff in pink shirts, hiring directly from the neighborhood. Though Cubanos don't work so well here, stick with heartwarming plates of jerk chicken, snapper or jackfruit.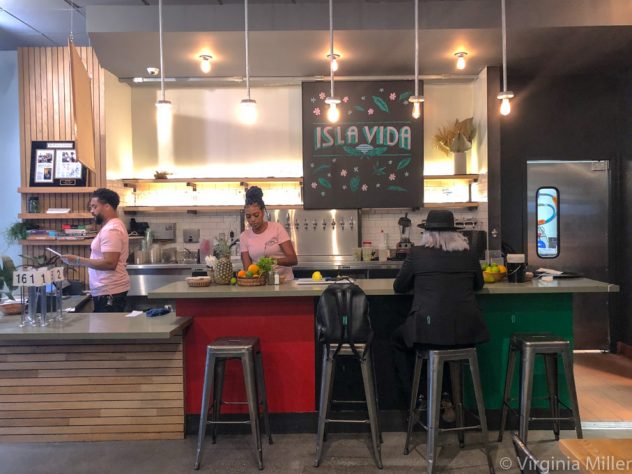 Mauerpark — 3 stars
500 Church St., 415-525-4429. mauerparksf.com. Tuesday-Wednesday 7am-5pm; Thursday 7am-9pm; Friday 7am-10pm; Saturday 8am-10pm; Sunday 8am-5pm.
Mauerpark, a sunny, colorfully-decorated new Castro cafe has a simple, short menu of German meats, cheese and bread platters alongside daily housemade German pastries. Salome Buelow's parents hail from Germany and the real draw here is her nourishing, delicious specials, like fluffy spinach knodel dumplings with sauerkraut salad. Bonus: she also sells a few rare German groceries.
Flores, Corte Madera — 3 stars
201 Corte Madera Town Center, Corte Madera; 415-500-5145. cortemadera.floressf.com. Monday – Thursday 11am-10pm; Friday 11am-11:30pm; Saturday 10am – 11:30pm; Sunday 10am – 10pm.
Yes, the new Flores is in a mall in the suburban town of Corte Madera, but for Marin-ites who don't want to drive to the original city location, the second locale is a welcome (and rare) opportunity for mole and mezcal in Marin. As is common across SF, tortillas here are made by hand daily, while you can dine on Mexican rarities like sikil p'ak (spicy pumpkin seed salsa/dip) and tlacoyos (here, masa stuffed with huitlacoche and cheese).