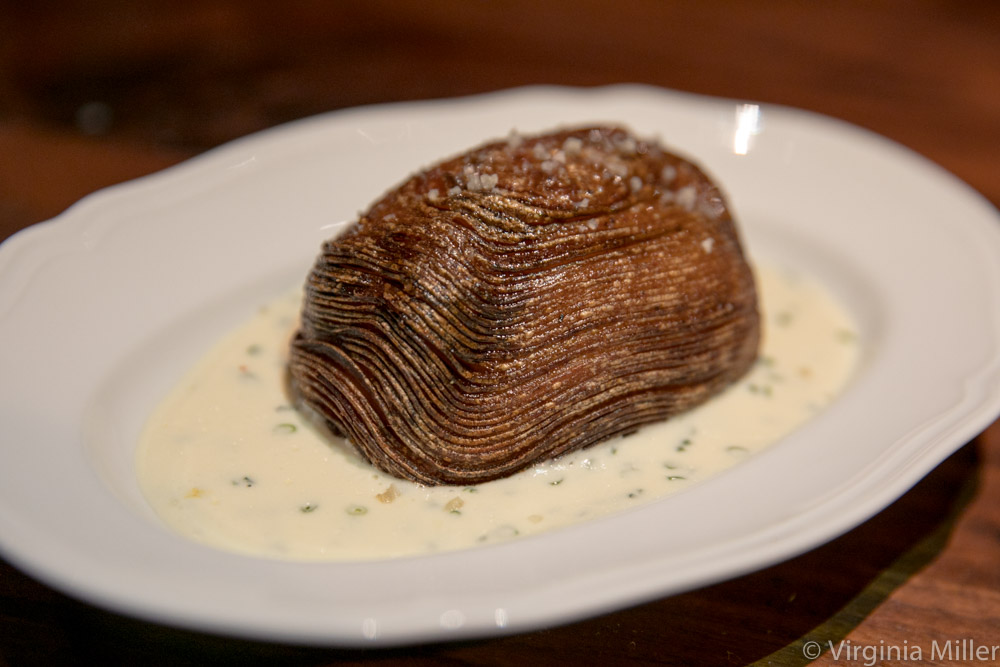 In my latest at Time Out, here are my top 12 new restaurant openings of 2018 … and the first places you should check out in 2019 (article here):
______________________________________________________________________________
It's been another stellar year of new restaurant openings — and we understand you haven't had a chance to hit them all yet. Consider this your 2019 dining checklist of the best new kids on the block (last year's top 12 here and top 12 new bars here):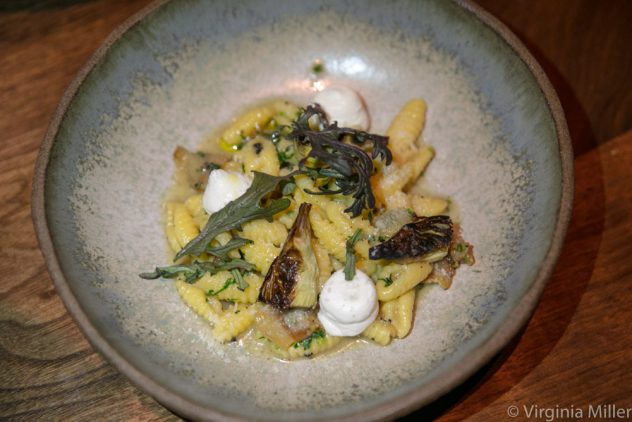 1. Angler
Esquire already dubbed Angler the #1 new restaurant in the whole country this year… and we get it. When the great three-Michelin-starred Saison opens a more casual (but still upscale) sister restaurant, we knew it was going to be good. Chef Joshua Skenes and team roll out dishes from land and sea in a spacious dining room and intimate, taxidermy-lined Game Room, all with stellar Bay Bridge views, Mark Bright's vibrant wine list and Brandyn Tepper's elegant cocktails.
2. Sorrel
Since Sorrel opened in May, they have just gotten better and better. Young chef Alexander (Alex) Hong won Chef of the Year at GGRA's Saucy Awards and came from none other than three-Michelin-starred Quince. His creative pastas with influence from Italy to Eastern Europe steal the show, but you won't go wrong with any menu section at this Laurel Heights destination where the wine list and service are as seamless as the food.
3. Che Fico
On multiple national "top" lists and one of the toughest reservations in town, Che Fico has garnered tons of buzz since opening. The hype is warranted. A roomy upstairs taverna is where chef David Nayfeld works his magic with "San Francisco-style" modern Italian cuisine. Everything here is great but the handmade pastas and divine pizza (pineapple-fermented chili pizza!) wow, as do Christopher Longoria's cocktails.
4. Pearl 6101
If there was a prize for best new neighborhood restaurant, Pearl 6101 should snag it. Opened by owners of the closet-sized, Outer Richmond classic, Pizzetta 211, Pearl is cafe by day, restaurant by night: cozy, delicious and chic. Female chef duo powerhouse, Mel Lopez and Joyce Conway, comfort with housemade pastas and wood-fired dishes that feel original, never boring.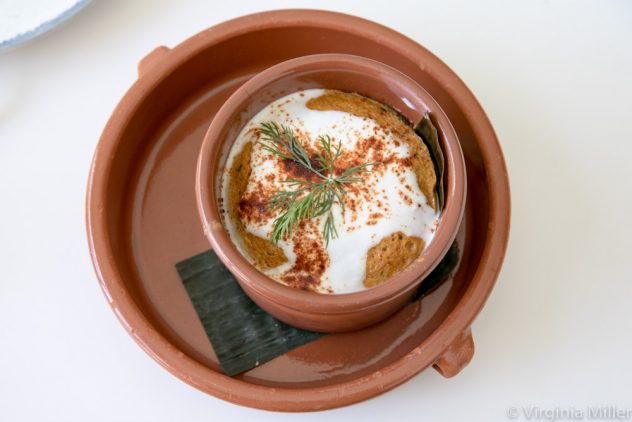 5. Nyum Bai, Oakland
You don't come Nyum Bai for the atmosphere — or the service. This tiny eatery in the heart of Oakland's Fruitvale 'hood, serves some of the best Cambodian food you'll ever have. Chef Nite Yun's new spot has placed on national best-of-the-year lists. One bite of her fantastic amok, a steamed fish souffle, fragrant with coconut milk, egg and served in a banana leaf, and you'll know why.

6. Avery
Tiny and sleek, Avery has worked out some flow and service kinks since early on, but from day one has showcased chef Rodney Wages (of popular R.T.B pop-up dinners) ambitious fine dining, whether liquid tortellini en brodo with foie gras, to caviar wrapped in nori or eaten as "bumps" straight off your hand. Add on their all Champagne wine pairing and it's a sheer decadence.
7. Dyafa, Oakland
Though small plates/mezze can work better here than entrees, Dyafa is a welcome Oakland destination in Jack London Square not just because of its boat and Bay-side setting. Chef Reem Assil's (of Oakland's acclaimed Reem's California) modern Palestinian-Syrian cooking is what the country needs more of, whether her renowned Arabic breads to lush, traditional dips like muhammara (roasted red pepper, pomegranate, walnut).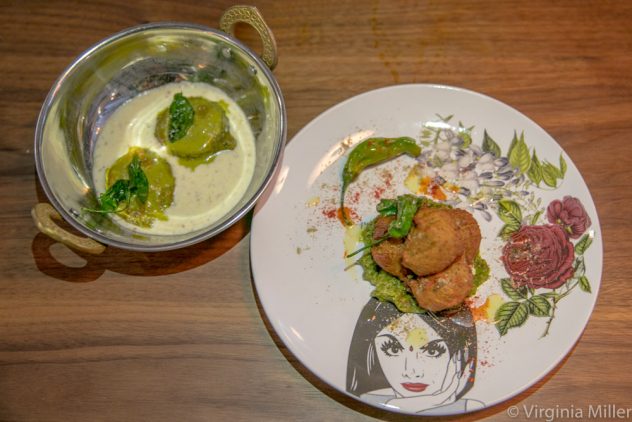 8. Besharam
Chef Heena Patel showcases Indian cuisine with flair and fun in Besharam's colorful Dogpatch space, going playful right down to the plateware and cocktail glasses. Her husband greets at the door as she turns out heartwarming yet bold dishes, from blue cheese naan to fish moilee in coconut curry, paired with vibrant Indian-influenced cocktails.
9. Birdsong
It may be yet another fine dining, tasting menu newcomer, but Birdsong has already garnered a Michelin star in its first year and goes a different route with chef Chris Bleidorn's upscale Pacific Northwest cuisine and wines. In the gorgeous, two-level space, the tasting menus have the most fun in bites like a halibut pommes soufflé puff that evokes fish & chips in one melting bite.
10. AltoVino
Going beyond many a neighborhood Italian restaurant, AltoVino is chic, sexy and authentic, feeling like an escape to Italy from its sunny front room to inky blue dining room. Chef Nick Kelly crafts pastas by hand (like chestnut pappardelle in lemon and pork shoulder ragu), while owner/sommelier Villani's Italian wine pairings show off Italy's regional glories, like volcanic soils or Piedmontese wines.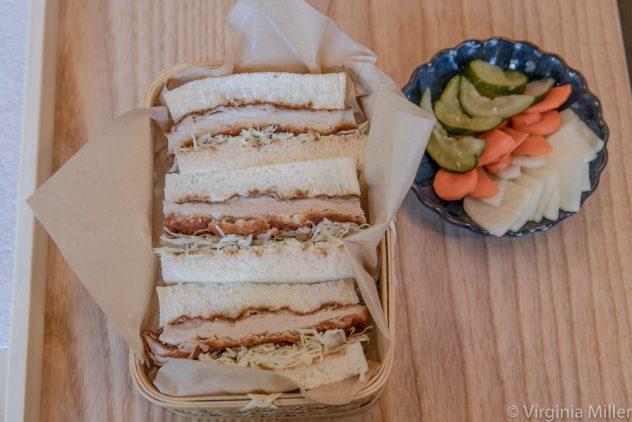 11. Stonemill Matcha
As lines out the door attest, Stonemill Matcha is our ideal new cafe, one that feels like we flew to Japan for a  sparkling matcha and katsu sandwich break. Stonemill is about all things matcha, whipped up traditionally via whisk, but also fabulous pastries from pastry chef Mikiko Yui and special collaborations with the great Tartine Bakery, alongside chef Keisuke Akabori's short, authentic savory Japanese menu.
12. Spice of America
It's easy for humble Spice of America on Market Street to slip under your radar. It may just look like another neighborhood Indian-Nepalese restaurant. But Nepal natives and chefs Krishna Timsina and Ram Ghale have cooked from India and Nepal to the US and if you ask them to show you their best, they will. Classic Nepalese momo (dumplings) give way to creative chaat like toasted shrimp in pineapple anchovy relish or carrot pea samosas.