***I wrote this in March and April in early weeks of lockdown. Three months have felt like a year. Much has and continues to change. I've updated facts and links accordingly.
I fully acknowledge we have multiple crises reaching their apex now: racial inequality and gross abuse, economic devastation for millions, government corruption run rampant and a global health pandemic which shows no signs of stopping.
Please note that while I have plenty to say about each, this article is specifically about our hospitality (food, drink, travel) industry: not just the financial but the cultural loss we are facing as independent restaurants and the entirety of the chain affected by their downfall, continue to not get the aid they need. I link to sources and calls-to-action, realizing we're all exhausted from the volume of issues and corruption we must stand up to.
May I humbly add here that this great economic loss we face in our nation's largest private sector employer, also holds deep levels of loss in beauty, innovation, health, diversity and color in our country. As of June 18, 2020, I was on a national call with Independent Restaurant Coalition (IRC), Congressman Earl Blumenauer (D-OR) & Senator Roger Wicker (R-MS) who are leading the charge representing specific aid for the unique and crucial needs of independent restaurants in Congress. Please post and message them with thanks and sign up for IRC newsletters for next action steps in contacting your Congress reps as they push forward a bill.***
The color drained from the world. That's how I felt as the pandemic hit and independent restaurants, bars, food and drink purveyors were forced to shutter overnight. Millions are (still) unemployed in a $1 trillion industry that's the U.S.' largest private sector job provider. Many already can't afford to come back (closure estimates range up to 85% from industry experts across the nation and in this recent detailed report). But we're losing much more than jobs. We're losing culture it has taken decades to build. A "secret" American strength. I'll explain. 
Chain America vs. Real America
I have little love for a town not dominated by small business. After spending my first five years in Oklahoma and Missouri, I grew up in suburbs of the two biggest U.S. cities: LA and NY. Though improving, Orange County is marked by endless strip malls and megaplexes, while New Jersey is heavy on dated malls and diners (architectural treasures with typically terrible food). As an isolated, homeschooled teenager in NJ, I lived to go into "The City," a shimmering beacon of hope viewable from our forested Jersey hill. 
The food-drink renaissance finally gained traction across America, our chain wastelands now dotted with "craft." But 20 years ago, craving artisanship and variety, my only option was moving to a longtime great city. Nashville, Denver, Pittsburgh, Austin and the like offered little then compared to NYC or SF, though each had their unique strengths. 
NYC awakened me to the world as a girl, while moving back to CA solo at 18 led me to San Francisco, a bohemian city with an only-in-CA mashup of Europe and Asia by way of Mexico. SF's densely connected neighborhoods held much of what my elders bemoaned losing from the "good old days:" I walk to century-old hardware shops and theaters, butchers, bakeries, cheesemongers, record and vintage shops, jazz clubs and miles of glorious parks, all literally outside my door. For 20 years I've rarely had to give money to chains and across the board I experience higher quality on every level. I love my neighbors: we share dinners, movie nights or during pandemic, leave each other fresh-baked bread and gifts. Mostly walking and taking transit, my husband and I share one car, taking 14 years to barely clock 80,000 miles. I live in a diverse, forward-thinking, tech-and-environmentally-driven city with Old World, small-town values, surrounded by wild, spectacularly preserved land.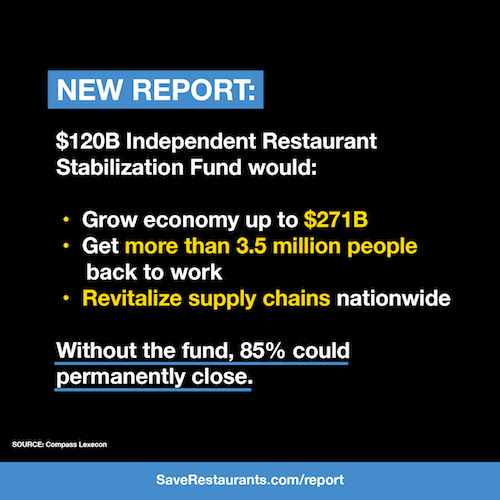 I Once Thought the Only Way to Vibrant Culture Was Overseas
Since my youth, I contemplated moving overseas, disillusioned with American sameness. The U.S.' "respect" for history and craft was feigned in lip service, not practise. Married to shortcuts and "the bottom line," bland uniformity became more glaring after my year in Europe and Asia in my early 20s. 
Soon after moving to SF, I witnessed a Taco Bell shut down after locals protested tomato farmer abuse and pay. This was my kind of city. I didn't think standing up to a powerful chain was possible, but in this wildly independent city, it was. Though growing up in our most diverse regions, I got SCHOOLED in SF. I learned pioneers of artisan food, drink, environmentally-conscious movements —not just for America, but the world— started here. 
SF Bay Area ushered in farm-to-table in the 1960s. Here, the 1960s-80s birthed artisan breadmakers, cheesemakers, humane ranches, organic farms, ground-breaking restaurants and world-class drink producers, working consciously and with excellence. Whether Laura Chenel goat cheese from her Sonoma farm in the 1970s, or Alfred Peet's first Peet's Coffee in Berkeley in 1966 (where Starbucks' founder trained before launching in the 1970s), Bay Area producers put American "craft" on the global map. 
Pioneering craft distillers —St. George Spirits, Charbay, Germain-Robin— opened here 1981-83, with Osocalis and Anchor Distilling following in the 1990s (by comparison, even NYC and London just opened their first small-batch distilleries a decade ago). Ditto craft brewing (SF's Anchor Steam in the 1960s, Sierra Nevada in the '80s) and wine, with NorCal igniting American and New World wine. Farmers markets were thriving decades before the rest of the U.S., with CA still growing the majority of the country's produce. All levels and byways of these businesses are desperately struggling now. It's the ones doing it right — with ethics and quality — most at risk of not returning.
Here, I learned by eating my way around. Never was there a more pleasurable education, as if I'd died and gone to food heaven. I had. THIS was an America I could be proud of. A leader, not a follower. A land of craftspeople, not merely greedy, "bottom line" profiteers.  
What Actually "Makes America Great"
As a global traveler to over 40 countries (and 40+ states), I know beautiful culture and people exist in every corner of the earth. Despite vast changes, Europe doesn't come close to American diversity, which has blessedly kept their incomparable regional heritage intact. Watching London evolve to Europe's most diverse city the past decades, its demographics are still no match for what LA, SF Bay Area, Chicago or NYC have been for decades… or longer. No country does "melting pot" like the U.S. When we can't travel, we can virtually travel in our cities.
We have many scars, sins and strengths as a nation. But one of our richest assets and the reason we've led the way in so many arenas of the world, is we're a land of and built by immigrants. This is what "makes America great."
We Have No Cushion
Big business already dominates, gaining while America suffers. With profits to weather setbacks if they wanted to, they can also buy politicians' favor. The corruption of some (certainly not all) big businesses is obvious. So let's get a couple small business/hospitality industry misconceptions out of the way: independent restaurants make little-to-no profit in the best of times. Normally, it takes a couple years to open a restaurant, given the permitting, financing, legal, insurance and government hoops they're forced to jump through. Government could actually aid small business by minimizing red tape, excess fees and onerous laws. Restaurant investors were already rare in this no-profit, low-survival game. Mom-and-pop shops, often run by POC (people of color) have even less of a chance (that's another article entirely, I'd like to write — and one of my biggest fears in our cultural loss).
Small business can't pay politicians off and thus has no "in." Yet small business provides a good half of American jobs, while the hospitality industry creates 15x more jobs than the airline industry alone, though airlines got immediate aid (again) and restaurants are still waiting months in (Side note: I fly over 100,000 miserable miles annually, subject to the inhumane discomfort and nickel-and-diming common to almost every airline. What did they do with their billions in profit last year? Certainly not save for setbacks or improve experiences or efficiency for consumers). 
As we watched national chains and larger restaurants take much of the small business government aid, the unprecedented loss to our independent, local and historic restaurants has changed dining as we know it forever and taken away millions of jobs that will not come back. American restaurants need a miracle or "their crisis will be the entire economy's crisis." 
As COVID-19 hit, Independent Restaurant Coalition was swiftly mobilized by leading chefs across the nation, including Jose Andres. Their petition for an independent restaurant stabilization fund (including our great craft bars) was signed by thousands, swiftly gaining traction in Congress, with Rep. Earl Blumenauer from Oregon being a leading proponent. It is now stalled at the White House, while countless businesses (and jobs) are falling by the wayside. Despite the crucial improvements thankfully passed for the Paycheck Protection Program (PPP), long term it's still unrealistic aid for many. Independent restaurants and bars are not only in desperate need of aid now, but will need aid if they're to stay alive the coming year/s. They made little to no profit at full capacity. Half-capacity is a death knell.
It Took Us Too Long To Become a Food & Drink Leader
I cherish Europe, Japan and Mexico's regional preservation of food traditions and Old World techniques from farming to wine. In post-WWII America, we blazed past much of our own rich history for the sake of efficiency and the "almighty dollar": TV dinners, preservative-laden foods, mass farming and "fast food" took over. We buried our regional food heritage and destroyed our health. America has been in a dark food age since. Increasingly poor health, allergies and disease confirm our choices of profit over people. 
Enter the renaissance of the last 10-20 years. As I mentioned, in the Bay Area, small-batch, local, handcrafted everything was being pioneered over the past 50 years. That's the rule here, not the exception. Though far from "the rule" across the U.S., it's no longer the exception, as many of our best producers are in middle America.
Up-and-coming food/drink cities lack the depth and range of trailblazing cities but they're rising. Younger generations are inspired by those who led the way, from pioneering California women like Alice Waters, Nancy Silverton, Joyce Goldstein, Annie Somerville and Judy Rodgers, to national chefs who helped us fall in love with cuisines in new and traditional ways, like Edna Lewis, Charles Phan, Michael Solomonov, Dominique Crenn, Anita Lo, Mourad Lahlou, Niki Nakayama, Lidia Bastianich, Carlos Salgado, etc.  
In my travels, I occasionally hear a European say America has no food culture. It's simply not true: our rich culinary history includes our debt to Native American and African slaves who birthed some of our best recipes and cuisines. Today, many of the world's most exciting restaurants are here (and I've been to over 11k restaurants globally). Our advantages are deep diversity, visionary mindset and "can do" scrappiness. "Fusion" is a dated word but America does this like nowhere else. Made up of millions of every race, we create entirely new cuisines authentically, like Roy Choi's Korean-Mexican, truly Los Angeles mashup or our greatest culinary heritages, like Cajun and Creole cuisines. 
These visionaries and craftspeople are hardest hit now and not getting aid. Losing a majority of craft small businesses will set America back at least a decade. It will take years to rebuild and we'll lose many along the way. The current administration's board of "restaurateurs" involves chains any actual food lover knows are travesties (not to mention the mass-produced, hormone and chemical-laden animals and produce they feed us to cut costs): McDonald's, Domino's, Chick-fil-A, Subway, Papa John's, Wendy's, Bloomin' Brands, YUM! Brands (KFC, Taco Bell, Pizza Hut), Darden Restaurants. If that's American food, count me out. Throwing a bone to a couple chef legends —Thomas Keller and Daniel Bouloud— in this "Great American Economic Revival" group doesn't mean small business is included in the dialogue. Also, where is quality beverage in this so-called Food & Beverage group (Coca-Cola? Pepsi?)
If America wants to be about poor health, obesity, environmental ruin, uniformity and animal mistreatment, then we should continue letting national chains dominate. Personally, I'd rather see that same workforce utilized to open and maintain local F&B businesses actually representing each region's people, history and culture.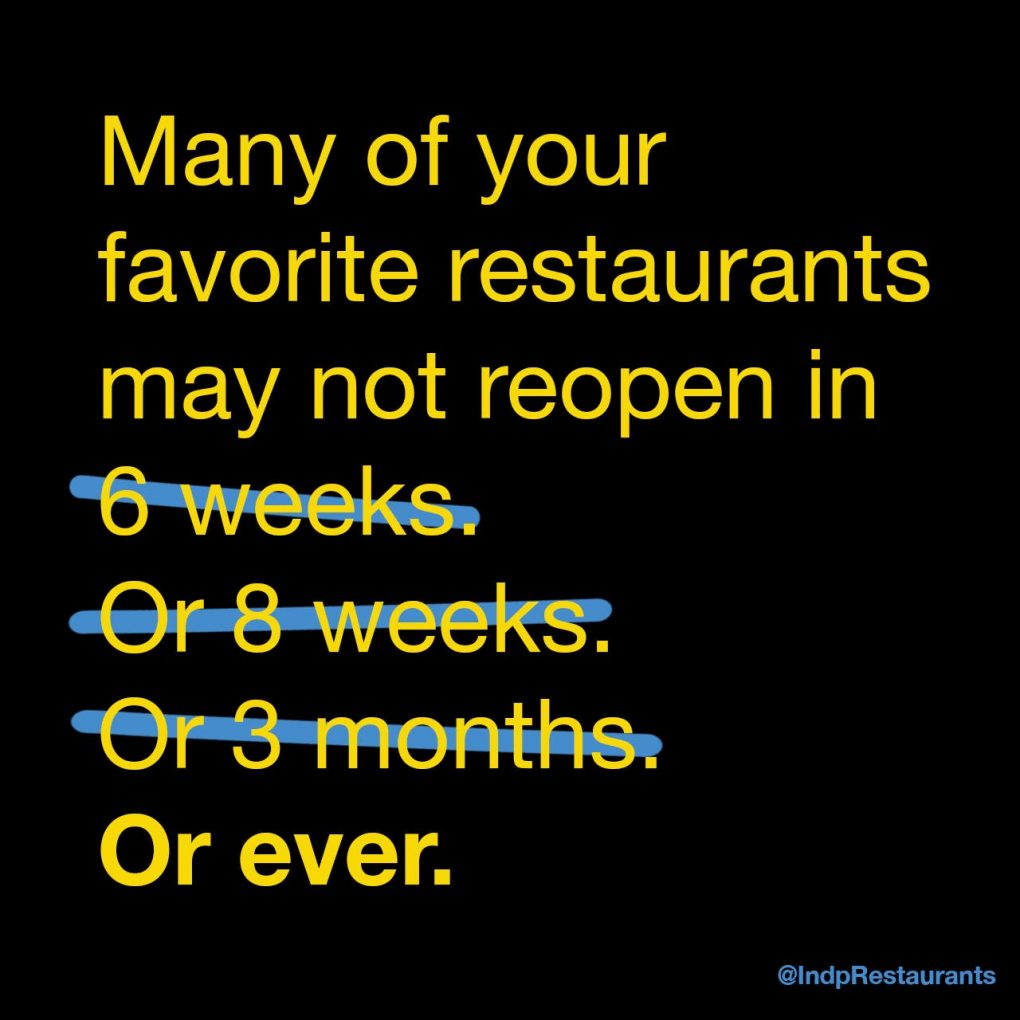 Don't Let America Regress
It's my profound joy to study America's regional cuisines, from my BBQ road trips across the South and Texas, to my deep dives into Hawaiian, Low Country, Southwestern, Cajun and Creole foods in their home regions. Revival of forgotten recipes, food traditions and local pride has been on the rise. Though big cities have far more range, every small town has food and drink stories to tell, which I've been privileged to write about for 15 years. But these already were the minority.  
"Organic" makes up LESS than 1% of national farming, despite its growth. Most Americans still eat pesticide, chemical, hormone-laden food, directly killing our soil, animals and us. Those who've been doing it right — from fisher(wo)men to farmers — are losing livelihoods, while conglomerates harming our health and neutralizing our culture survive.

Stuck in sleepy suburbs of NJ, chains like Friendly's or Dunkin' Donuts dominated my girlhood options for eating out. Dinner in NYC felt like watching The Wizard of Oz, when the world suddenly transformed from black and white into color.
The America I love is IN COLOR, led by people fighting for a better way in every industry, artisans who fight for beauty, taste, exceptional product and new ways of doing old things. These are heroes of the table, the kitchen, the farm, the bar, the sea, the dairy, the distillery/winery/brewery, who marry sustenance with artistic ingenuity. This is more than small business. It's our culture and future. It has taken us decades to awaken and lead the world in food and drink. 
This is what we stand to lose now. Come on, America. Urge (write, call, post and tag on social media) Congress to pass the restaurant stabilization fund swiftly.  Support your local greats and small business always. Educate yourself. Vote. Speak up. It will take us all to preserve our history and build a better future.