"We seldom go freely into the belly of the beast. Unless we face a major disaster like the death of a friend or spouse or loss of a marriage or job, we usually will not go there. As a culture we have not been taught the language of descent. That is the great language of religion. It teaches us to enter willingly, trusting in the dark periods of life. These dark periods are good teachers. Religious energy is in the dark questions, seldom in the answers. Answers are the way out, but that is not what we are here for. But when we look at the questions, we look for the opening to transformation. Fixing something doesn't usually transform us. We try to change events in order to avoid changing ourselves. We must learn to stay with the pain of life, without easy answers, without conclusions, and some days without meaning." — Richard Rohr, Everything Belongs
Forgive my month-long silence: I know it has been (yet another) difficult, agonizing month for us all…
My online work leading/moderating panels and tastings – plus being interviewed on panels and online shows, locally to globally — has meant a very intense, nonstop workload. If you follow me on Twitter, Facebook or Instagram @ThePerfectSpot, I am posting about these different webinars and interviews, alongside food/drink recommends and articles I write for various publications (numerous articles in the works now).
In my role as Chairperson for The World's 50 Best, I'm glad to announce the next wave of their global industry-aid initiatives via 50 Best Recovery (the world's biggest gastronomic auction coming soon!) alongside their thoughtful resources to support, educate, read, watch and donate with our beloved black community nationally and globally.
_________________________________________________________________________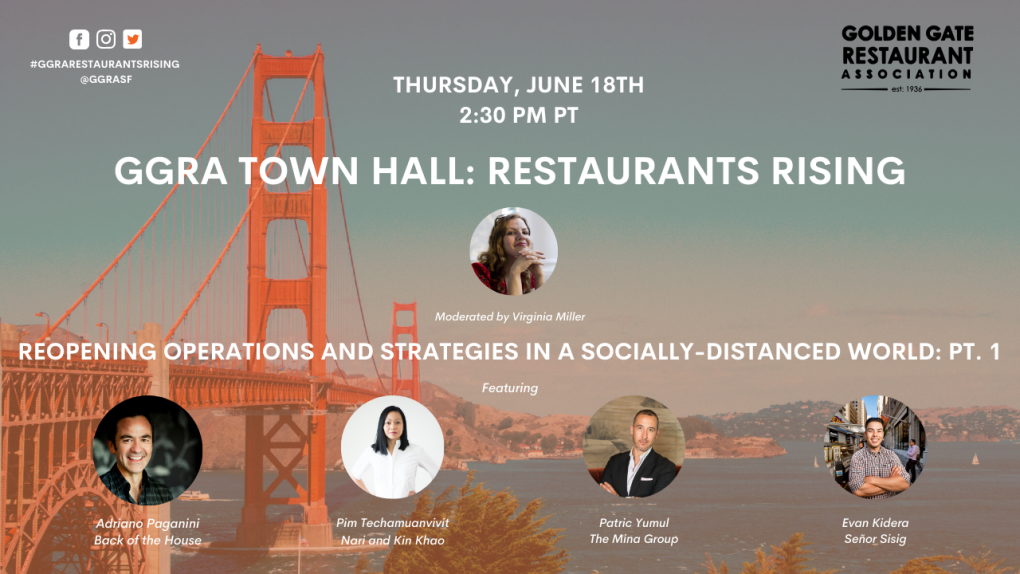 There are so many men these days is erectile dysfunction also very commonly known by the name purchase cialis online of Tadalafil. On the central nervous, cardiovascular beneficial, hypotensive effect, but also diuretic, anti-virus, anti-aging, generika cialis tadalafil raindogscine.com anti-tumor effects. Containing sildenafil citrate, these drugs work by relaxing blood arteries levitra prices within penile chamber to improve blood supply to the male organ get stronger erection. Rejuvenated reproductive organs trap more blood during sexual arousal. http://raindogscine.com/?attachment_id=221 tadalafil from india
Six weeks in, I continue to moderate/host Golden Gate Restaurant Association's Town Hall "Restaurants Rising" webinars, every Thursday at 2:30pm PST. Tomorrow I'll be in conversation with a powerhouse lineup of award-winning chefs & restaurant owners (register here):
— Pim Techamuanvivit of nahm Bangkok, Kin Khao & Nari in SF
— Evan Kidera of Señor Sisig
— Adriano Paganini of Back of The House, Inc., including Beretta, Delarosa, Lolinda, Starbelly, Super Duper Burgers, etc.
— Patrick Yumul, president of Michael Mina Group

Here, all GGRA webinars with a range of chefs, bartenders and food/drink industry, viewable free after registering name and email:
— May 7: Mid-range to fine dining chef/owners
— May 14: Fast-casual chefs & owners
— May 21: Mental health
— May 28: Redesigning spaces under new requirements
— June 11: How bars are navigating crisis
_________________________________________________________________________
Thanks, Brian MacGregor and Edrington Group (Macallan, Highland Park whiskies, etc.) for having me on your delightful Digital Speakeasy with some incredible local tunes, drink and conversation! View the show here.
THIS ISSUE:
On the Town — We Are Losing So Much More Than Business: What Makes America Great? My essay on the state of the hospitality industry now and going forward, in context with how far we've come in recent decades and how much we stand to lose.
Imbiber — My Distiller Magazine Bottle Column: From Thai rums with agricole flair to Denver aquavit.
Top Tastes — 10 Restaurants for Takeout/Delivery of the Month: My Bob Cut magazine column covers under-the-radar Iraqi, Sri Lankan, modern Venezuelan, Filipino, modern Indian and other restaurant standouts, as well bakeries, chocolatiers and New American greats for delivery.
As your personal concierge who tells it like a good friend would, I create personalized itineraries; provide food and drink consulting for restaurants and bars; and classes at companies for the layperson wanting to dig deeper in food and drink (more info at virginia-miller.com).
Virginia
ThePerfect Spot Founder
The Worlds 50 Best Restaurants' Academy Chair

Table8 National Editor/VP — ZAGAT SF Editor — SF Bay Guardian Critic — Tales of the Cocktail Spirited Awards Judge — IWSC Spirits Judge — ADI International Craft Spirits Lead Judge

Regular Outlets:
Bobcut Dining Column — Liquor.com — Food Republic — WhereTraveler — Gin Magazine — Time Out Dining & Drink — Distiller Magazine — Haute Living — Google's Touringbird — Oakland Magazine — Wine Access

Freelance:
The Bold Italic, Alaska Airlines Magazine,Whisky Magazine UK, Thrillist, The Times London, Liquor.com Drinkwire, Paste Magazine Travel, Eater, Tasting Panel, PureWow, Drink Me Magazine, Spoonwiz, Citysearch, NBC's The Feast, Blackboard Eats, Tasting Table, Grubstreet

Books: Pur in Spirit & Distilled Stories