Published August 28, 2023, in my Medium column: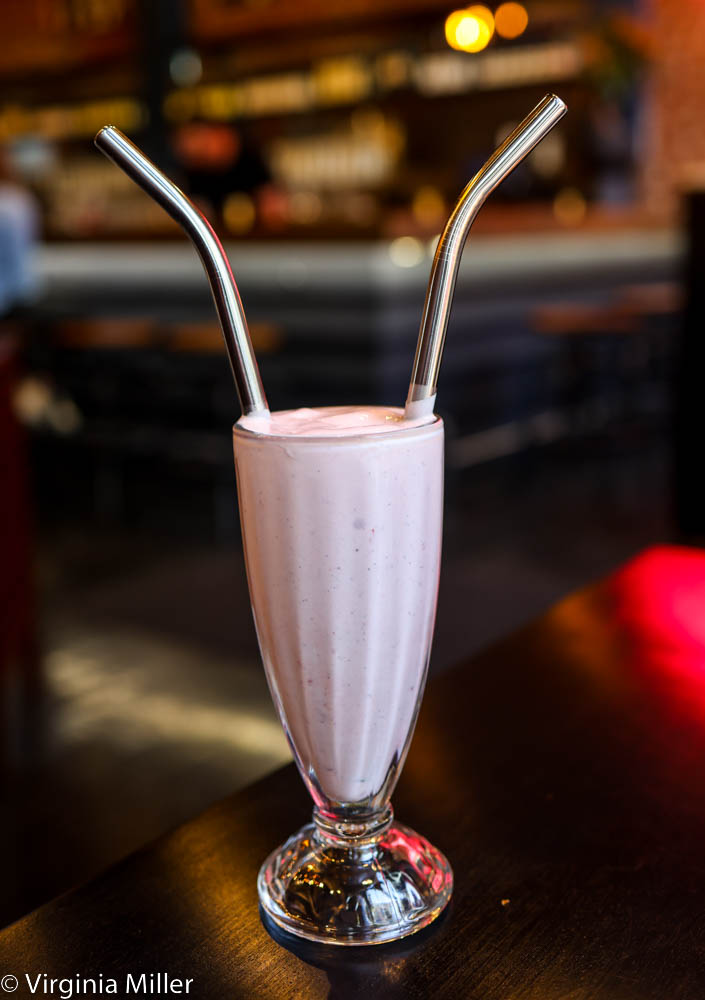 Multiple road trips through the South for the past 17 years, studying BBQ styles across different states and regions, does, indeed, make me a barbecue "snob." I have long known it's nearly impossible to find the "best of the best" outside of the South. So thank God for Matt Horn, who makes the best barbecue (and brisket!) I've had in the entire West at Oakland's Horn Barbecue, equivalent to some of the very best I've had in Texas and the deep South.
I wrote about his fried chicken spot, Kowbird, after it opened early 2022. Horn and team just opened Matty's Old Fashioned on July 20, 2023, in Old Oakland as his tribute to the classic American diner, but reinvented and refined. Think burgers and McDonald's-esque fish sandwiches in a brick-walled, blue-and-gold, diamond wall-papered space, accented with retro-chic chandeliers, photos of legends like the Rat Pack and comfy, cushioned wood-slatted chairs.
ARTICLE: https://medium.com/@virginiamiller_29308/black-owned-refined-tribute-to-diner-food-at-oaklands-new-matty-s-old-fashioned-9c9ef4369e0b