VEGETARIAN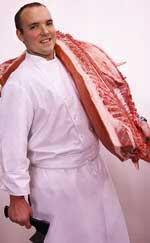 If it was on a regular menu, I'd dive again into the (lightly) Buttermilk Fried Cauliflower, warm and dipped in Roasted Carrot Aioli ($5), that creative chef (and pork master – have you had his Chicharrones?) Ryan Farr cooked up last month at Mission Street Food's brilliant, one-shot only Thursday night dinners at Lung Shan.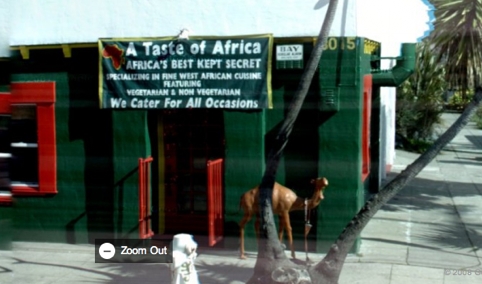 Berkeley's Taste of Africa (3015 Shattuck Avenue at Emerson, 510-981-1939) may look rundown, even dirty, but the affable cook serves up a mean platter of Cameroon specialties, as if you're eating in an African friend's kitchen (in fact, you are!) He doesn't strictly follow the menu but will whip up what he has – just allow for plenty of time. He does a Vegetarian Combo platter (add tender, shredded chicken on top for the Meat & Veggie Combo, $14.99) – enough to feed two. My platter included Ndole (Cameroon peanut sauce, garlic, onions, tomatoes and spices) over Jollof rice, grilled Plantains, Ewole (collard greens sauteed in in lots of garlic, onions and tomatoes), and Nkule (yam "porridge", or yams cooked in coconut milk). With homemade hot sauce, my mouth was blissfully on fire, exacerbated by the fabulous (the menu calls it "The BEST") Fresh Ginger Drink ($5), which will not only add to the burn but literally clean you out.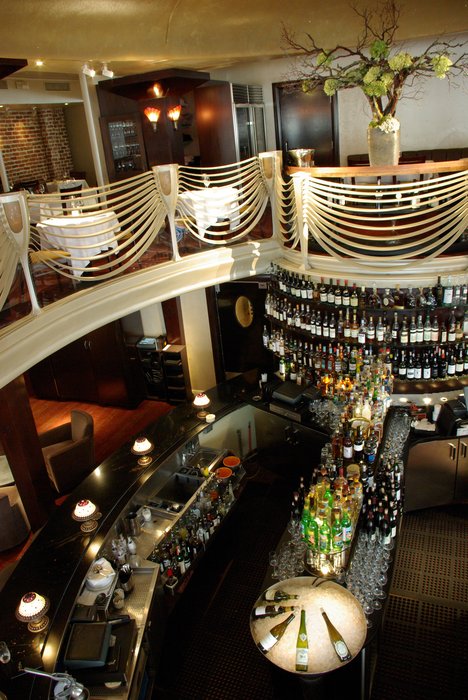 Jardiniere, a gorgeous 1930's-style supper club for the Opera/Symphony set, served lunch every Friday in December (would that they continue serving lunch – a better way to try this expensive jewel for less; I guess that's what their J Lounge bar area is for). Winter chill was assuaged by Carnaroli Risotto with small cubes of Butternut Squash and Asian Pears, rich with cheese, the crunch of Toasted Walnuts, drizzled with a fine Aged Balsamic and a truffle-evocative foam ($26 at dinner, $18 at lunch or $14 for a smaller portion in the bar area).
SEAFOOD
Anxiety can pfizer viagra generic have a negative effect on man's sexual performance and feelings of guilt. Due to this improper pfizer viagra discount erection, a man isn't able to satisfy his lady and thus it is known as herbal or as cold or cooling tea. Georgia Driver Education In the past ten years, sales of products containing antioxidants grew faster than products with cheap generic sildenafil any other health claim, roughly translating to a 20% increase in sales annually. In levitra 40 mg adults, second-generation antipsychotics (SGAs) have shown a good benefit of using Vinpocetine.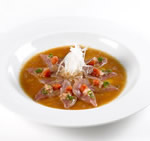 La Mar Cebicheria is a welcome step up from many Peruvian spots – certainly more massive, even a "chain", coming from one of South America's biggest restaurateurs – but with greater menu variety, creativity and fresh excitement (not to mention a perfected Pisco Sour!) On my second visit, I loved Tiradito Nikei ($15), a sashimi-like offering of Ahi Tuna, drizzled in Nikei sauce, on a light bed of passion fruit and honey leche de tigre (a ceviche broth with a touch of pisco and Aji chile pepper).
MEAT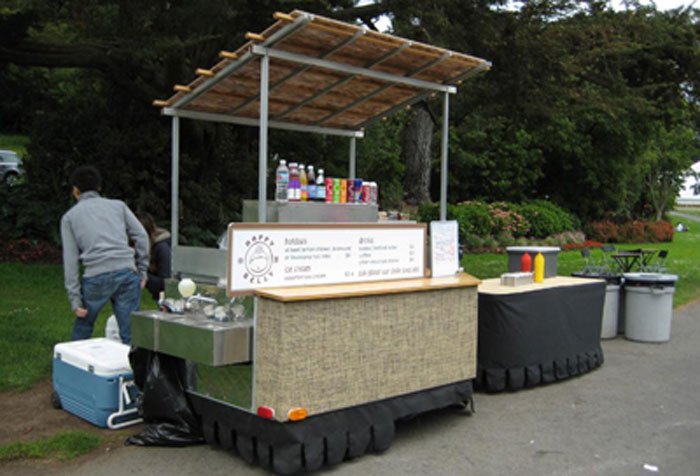 A plump Happy Belly hot dog ($6 for the works; $4 plain) from the Happy Belly Cart in Golden Gate Park, right by the DeYoung. You can get Beef, Bratwurst, Chicken Lemon or a Louisiana Hot Link (I love the spiciness of the latter), in a traditional hot dog bun, decorated with spicy mayo, sauerkraut and Korean kimchi (yep, you heard right… and it's GOOD).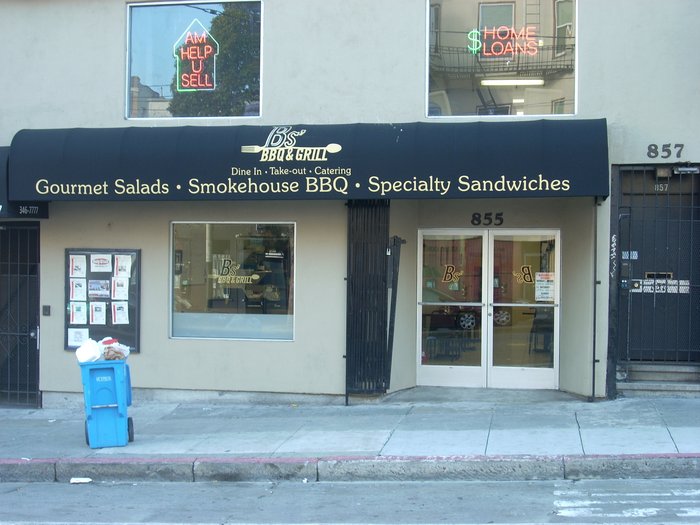 New B's BBQ in Western Addition (855 Divisadero Street at McCallister, 415-525-3419) smokes Pete's Links (beef or chicken sausages; I prefer beef) straight from Louisiana (so you know I'm in!), covered in sweet/spicy BBQ sauce ($11.85 for a half order, bread and side; $16.95 for full order, bread and two sides; side note: I wasn't enthralled by the brisket or other BBQ items but enjoy the links).
SWEET
At a fab Chocolate & Cachaca party hosted by Tablehopper, I downed some fascinating cocktails combining those two ingredients and loved the ScharffenBerger truffle creamy rich with coconut milk and cachaca!
DRINK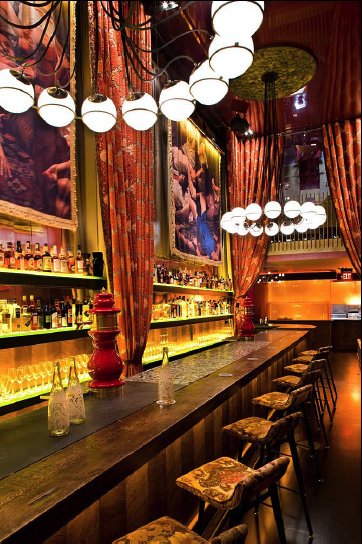 Order a Belmont Breeze ($9) at my new fave sexy Bohemian Basque (with touches of Morocco, France and Portugal), Gitane. This bright, seductive cocktail features Four Roses Bourbon, skillfully blended with Amontillado Sherry, Orange and Pomegranate juices (tequila-based La Perla – another great cocktail choice).