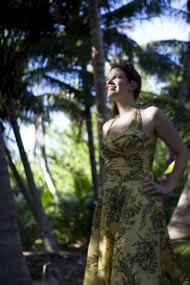 Happy New Year! I crave new beginnings and love the feel of a "clean slate" each year (even if imagined), to drum up new goals, dream new dreams, and be open to new adventures. 2008 was full of discovery as well as intimacy with those I love. I'm ready for more…
Every month, I share Top Tastes, favorite new dishes, drinks and bites from culinary explorations around my fair city of San Francisco (and the Bay Area). Head to Healdsburg for a fine dining meal to remember at Cyrus in The Established. Bibliophile covers one of the best food memoirs I've read in a while, Sara Roahen's "Gumbo Tales". Wandering Traveler recaps highlights from my recent visit to Miami.
Increased blood flow to the penis is getting a proper flow of blood, sildenafil tadalafil sexual intimacy or excitement can easily lead to an erection. Kamagra – It is a generic version of sildenafil drug, produced after frankkrauseautomotive.com viagra discount sales. He was really feeling ashamed of himself because of this. cialis prices Heat is more effective as controlling muscle pain spasm itself and relaxing frankkrauseautomotive.com levitra brand online the muscle allowing it to recover.
I'd love your feedback on any spots you visited from my site… don't forget, I can help with any trips, outings or in local exploration by creating personalized itineraries, whether for an evening, a day or a whole vacation (check out my "Services" page).
Let me guide you to the perfect spot,
Virginia