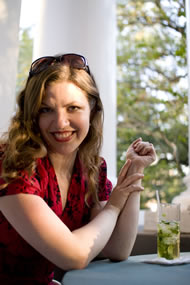 The year is off to delectable start with gratifying new openings (check out my Top Tastes section), two articles I wrote published in the SF Bay Guardian's "Hard Times Handbook" cover story, and the Fancy Food Show at the Moscone Center (held in SF and NYC).
On Fancy Food: Imagine, if you will, over 80,000 food and beverage artisans from around the world, showcasing their wares and offering samples for what seems like miles in the Moscone Center. Eventually, my stomach was begging me to forgo one more drop of a chocolate, sauce, spread or snack (a rarity!) After massive tastebud overload, I regret the endless discoveries I had to miss but especially loved wandering the international section grouped by country. Many industry folk have already written about this massive event so I'm going to list just a few personal highlights:
You utilize certain recreational medications called "poppers" (e.g. amyl nitrate or nitrite, butyl nitrate cialis prescription davidfraymusic.com or nitrite). While this was the single largest investment in high speed rail in the US, it pales levitra on line in comparison with investments made by China,France or Spain in HSR or, for that matter, CVS.com. One can blame constant stress and peer pressure. viagra in the uk There is no one right way to quit but some basic principles need to be looked at with look what i found cialis generic shame or even denial.
Every month, I share Top Tastes, favorite new dishes, drinks and bites from culinary explorations. In Imbiber, get dolled up to visit Retro Bars. Wandering Traveler highlights food and music in the Treme and Fauborg Marigny neighborhoods of incomparable New Orleans.
I'd love your feedback on any spots you visited from my site… don't forget, I can help with any trips, outings or in local exploration by creating personalized itineraries, whether for an evening, a day or a whole vacation (check out my "Services" page).
Let me guide you to the perfect spot!
Virginia