"Chicago sounds rough to the maker of verse. One comfort we have – Cincinnati sounds worse." – Oliver Wendell Holmes, 1880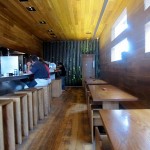 Back to Chicago, where my husband once lived for a Summer (part one here). The city remains much as I remember it: gritty, even at it's "prettiest", middle America in a big city/New York reminiscent package. It doesn't woo me like San Francisco or New Orleans, nor secure my eternal loyalty as NYC does, but it's the only real city in the middle, as far as I'm concerned. Here I eat hearty and well, surrounded by locals who are welcoming, rough around the edges, good-hearted. Neighborhood by neighborhood, in a multi-part series, we'll cover some of my haunts during a recent stay.
WEST LOOP
Near where I stayed in South Loop, this area is rife with Chi-town hot spots, including the swarmed duo of Avec and Blackbird next door to each other.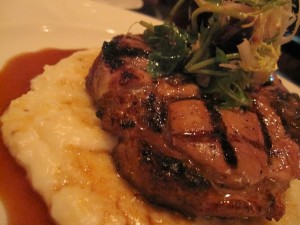 • Sepia is what I call the whole package, in a chic, gorgeous 1890's print shop, retaining cameras and brick walls from those days, with stunning sepia-toned photography on their website, walls, coasters. The whole package is proven by cocktails alone, keeping up with better bars in this town. Sitting in the bar with appetizers and cocktails is a fine way to spend an evening. Maybe you want a New World Old-Fashioned ($11): roasted squash infused 1792 bourbon, ancho-spiced maple syrup, smoked cocoa tincture, muddled orange and brandied cherries? I know I did. Under shimmery chandeliers in the artistic, loft-like space, each course tastes better than the last, from Duck Confit mini-Flatbread ($6) with fig-black pepper jam, to a hefty Bourbon Pork Porterhouse ($26) with cherries & grits.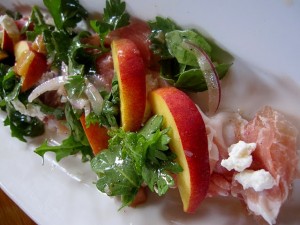 • Avec – It's been so over-hyped, I was skeptical. Nevermind that I had to go at 4:30pm to avoid the screaming, sardine-packed din and eternal waits witnessed the first night I peeked in. The slick wood box of a space is merely a backdrop for what is known to be ultra-fresh, seasonal food of high quality… kinda like many Bay Area restaurants. I found each dish I tried tasty and lovingly plated (in a reasonable $9-21 range), though not unlike what is highly common where I live. There were a couple missteps: a bright Panzanella (bread) Salad with dried cherries, grilled Vidalia onions, fennel, mustard greens, was missing even a drop of the feta it was purported to have. A picturesque La Quercia Prosciutto plate ($20.5) was loaded with impeccable ricotta and greens, but peaches were actually hard. Hard as a rock. I did not expect this kind of misstep in a place Zagat rates a 27 for food, but maybe I'm spoiled by quality of ingredients in Northern California. Still, this was in late Summer so there's no excuse for that in a place of this caliber. Only Coffee-braised Pork Ribs ($12) with a bright slaw were addictive and seamless. At least on this visit, it all bordered on greatness but didn't quite achieve it.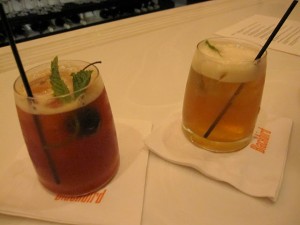 •   Blackbird – A sister restaurant to Avec (and it's next door neighbor), this sleek, nearly all-white space could be sterile if it weren't for thoughtfully placed floral arrangements and gracious staff. I wish I ate a meal here but there wasn't time. It's still worth mentioning for its high reputation in Chi-town and as sitting at the bar for drinks was worthwhile. Their cocktails change seasonally ($12 each), and if not the best I've tasted, a creative freshness leads the way. Examples from their current menu: December Morn with Hendricks Gin, Luxardo Maraschino, Cherry Brandy, Lime, Egg White.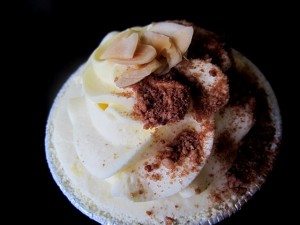 • Bombon Cafe – A playful bakery with pastries, tacos and tortas, I went out of my way to stop in for their wide range of Mexican cakes and sweets. They're known for 3 Leches Cake (Tres Leches, more accurately, but, hey – that's what they call it!) I tasted a number of these moist and delightful mini-cakes. Traditional and Egg Nog were tops, but Pina Colada and Mexican Caramel are fun.
UKRAINIAN VILLAGE
• Lovely: A Bakeshop is truly that… lovely. A darling, open space, filled with modern art in a homespun, thrift store, country-kitchen spirit, it's a happy place to sip, what else? Chicago's own Intelligentsia coffee over a book with delectable baked goods. Their housemade fruit jams (I like Peach Rhubarb) are worth taking home.
THE LOOP
Despite throngs of tourists and massive chain stores, there's an elegance to the Magnificent Mile. Stopping for local Vosges Truffles is a Chicago treat: Absinthe & Black Pearl (ginger/wasabi/sesame) truffles rock. I remember old days in this area when I'd dine at classic red sauce Italian, Rosebud. This time, I finally made it to Frontera Grill. I actually had my reservation at Topolobampo, where I certainly preferred to go. But, going alone for this meal, I ended up making friends with others waiting in line who invited me to join them. I didn't realize till after I sat down that it was Frontera, not Topolobampo as they both have the same host desk, just different sides of the restaurant.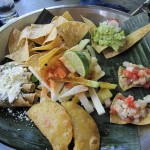 Yes, Rick Bayless won Top Chef Masters last year and seems like a sweetheart. I've always gleaned from his passion for Mexican food, watching him create lovingly prepared dishes on TV. Maybe I joined in too late in the game, but I found everything from a margarita (I paid more for better tequila) to the appetizer platter to steak tacos, not as good as I expected. All fine, but not memorable. I've grown up with such amazing Mexican food in California and this meal did not stand out.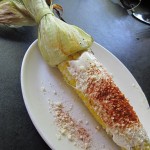 I couldn't help but feel it bordered on mediocre. Oddly enough, the highlight was a perfectly grilled, sweet, crisp corn on the cob (Elote) with the traditional mayo and chili elements done tastefully and with a light hand. It was a small side note yet the one part I'd crave again. But… I've also had lovely Elote here at home and the meal overall felt like a cranked up chain restaurant with better ingredients. Maybe I should have gone to Topolobampo.