I sample dozens of spirits, wines, beers in any given month. If there are tasting events (and there are), then multiply that a few times. Here are ones that rose above in recent weeks:
WHISK(E)Y
LAPHROAIG 2011 CAIRDEAS – Laphroaig's master distiller John Campbell and Global Brand Ambassador Simon Brooking were in SF a couple weeks ago. I spent an afternoon with them sipping Laphroaig's brand new 2011 Cairdeas, Ileach Edition. Limited release, only 350 cases have been made available to the US, of which SF alone has 75 (at Whiskey Shop on Sutter Street). On the heels of last year's limited Cairdeas Master's Edition, this winning version is non-chill filtered, hinting at that quintessential Islay peatiness but rounded out with an overall earthy, slate quality, and gentle sweet notes of candied orange.
Laphroaig is releasing a Triple-wood Quarter Cask scotch this Fall in the US (already a big seller in UK), which is basically their creamy, spicy Quarter Cask scotch finished in sherry casks. Though I have a bottle of their now extinct 15yr, and their 10yr is a peat-heavy Islay standard, my favorite remains their 18yr, a less peaty, more balanced beauty redolent of salt, vanilla, honey, with gentle spice and layered depth.
BALCONES BRIMSTONE – In my 7×7 corn whiskey article, I list Balcones corn whiskey, a 2010 Double Gold medal winner at SF World Spirits Competition. They just released a new whiskey, Brimstone, smoked with sun-baked Texas scrub oak.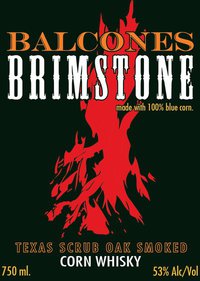 My first reaction upon tasting it is to crave BBQ (not unlike with MB Roland's delightful Black Dog, another smoked corn whiskey, although both have quite a different taste profile). Balcones Brimstone tastes, yes, of fresh corn, but with a bold, smoky, campfire essence, and more than a hint of sweet cumin. Distiller Chip Tate calls it, "Texas campfire in a glass." That's exactly it. An intriguing addition to the Balcones line.
I can't help but be drawn more towards smoked corn whiskeys than to standard, clear corn whiskeys.
1512 SPIRITS – Salvatore Cimino is a Nob Hill barber by day (at 1512 Pine Street), and whiskey distiller by night. Cimino comes from a distilling lineage with a Prohibition-era bootlegger grandfather, whose 1923 photo (right) graces the bottle of 1512 Spirits' Barbershop Rye.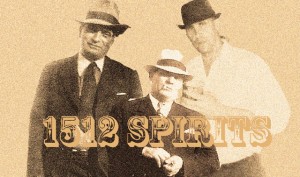 Distilled over direct fire in Rohnert Park (using one Portuguese copper alembic still and one 70-gallon finishing still), 1512 is truly small batch at 350 bottles per month. Made from 100% rye grain, his unaged rye ($32-35 a bottle) is surprisingly balanced and flavor-rich for a young whiskey.
I sampled the aged rye (not yet released), aged in 3-gallon new char, American oak barrels. At merely three months, it's already showing robust color and body, the taste full with rich wood notes. Sal hopes to release a classic bourbon and a cherry-smoked bourbon in the future.

Sip these locally-made beauties at 15 Romolo, 83 Proof, Swig and Rye, or buy a bottle at Jug Shop, Healthy Spirits, Cask, Liquid Experience. Even LA's Father's Office is serving 1512 alongside their beloved burger.
GIN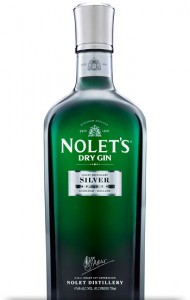 NOLET SILVER DRY GIN – Nolet's Silver Dry gin is among the most floral gins I've had. It gains this profile from Turkish rose, gently sweet with peach and raspberry. At $49.99 at K&L, it's a pricier gin, showcasing gin's new wave. Distilled in Schiedam, Holland (by the family that produced a little spirit called Ketel One vodka), it falls into the non-traditional category, its unique properties brought out by fruits such as the feijoa (a pineapple guava native to South America but grown in California), paired in their new Garden to Cocktail Program where produce is sent out monthly for Nolet cocktail experimentation. The pairing amps up the floral aspect, the feijoa's gentle pear-like notes contrasting with an herbal finish. In a straightforward Martini or Gin & Tonic, Nolet's sweeter, fruitier notes come through.
I particularly appreciate what Michael Mina's bar staff have been doing with Nolet recently – you can also sip it at bars like Rickhouse and Cantina. Nolet Reserve is getting buzz as one of the priciest, rarest gins, though at nearly $700 one expects fireworks. Seems to be the case for F. Paul Pacult, who calls it "one of the finest spirits I've ever tasted."
LIQUEURS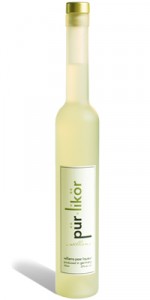 pür•spirits – Recently released in SF (find them at D&M on Fillmore and online at K&L), pür•spirits is a German-distilled spirits' line with a local connection: it was imported to the US by SF locals, Kiki and Harvey Braverman, from Kiki's native Germany.
Though there are also two vodkas and a malted barley spirit, I sampled pür's three liqueurs:
– Blood Orange: Spiced and sweet, it is redolent of cinnamon and cloves.
– Elderflower: No, it does not taste identical to St. Germain, but is, rather, a little lighter, gently sweet and floral with hand-picked white elderflowers from around Lake Constance, which is situated between Switzerland, Austria and Germany.
– Pear: I've tasted a lot of pear liqueurs, from locally-made ones to those only found in Switzerland, Germany, etc… pür•likör williams is unusual not only in its almost lighter-than-air, delicate mouth feel, but in that it tastes just like fresh-pressed pears. It is my favorite of the three.