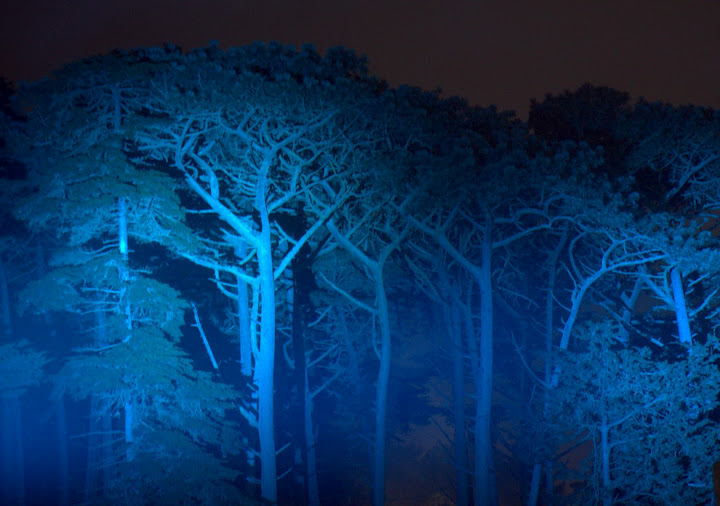 This year's Outside Lands, a three-day extravaganza of some of the top musical acts in the world, quality food and drink (this is SF, after all), all in the beauty of Golden Gate Park, felt more packed than ever. But despite throngs descended on SF from all over the country, turning Golden Gate Park into a sea of trash (the clean-up crew are saints) and no shortage of rude attendees, Outside Lands magic happened each day.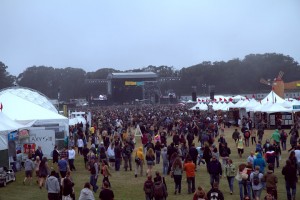 It took place on Sunday when Jack White popped up for an impromptu set of a few songs, literally standing in the eucalyptus groves in the woods near Choco Lands. Magic happened eating local foods in a festival setting, like dreamy Italian Del Popolo pizzas (although hour-plus lines and daily sell-outs were a drag) or everything from Ryan Farr's two 4505 Meats stands sustaining us on those long walks between stages with the perfect Damn Good Cheeseburger and Yum Yum fried chicken sandwich. Magic was felt in this year's new Beer Lands, sipping craft beers chosen by none other than Dave McLean of Magnolia Pub & Brewery, while taking in Foo Fighters, Regina Spektor or Beck (though shame on the training given to those pouring beers, as one pouring for The Bruery on Saturday told me confidently that this incredible brewery from the OC was from San Diego).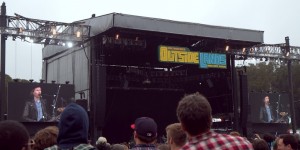 Magic occurred when Metallica, flames, lasers and all, delivered the tightest, hardest rocking set of the weekend. Not long after the noon hour, fun. swept up the entire Polo Field in their rousing anthems. Magic reached its pinnacle in Stevie Wonder's set on Sunday night. His voice sounding as tight and beautiful as ever, even at age 62. His joy and wisdom just radiated from the moment he took the stage, streaming out to a field full of thousands basking in waves of pink, blue, green lights, foggy, Pacific Ocean air, and the voice of a legend.