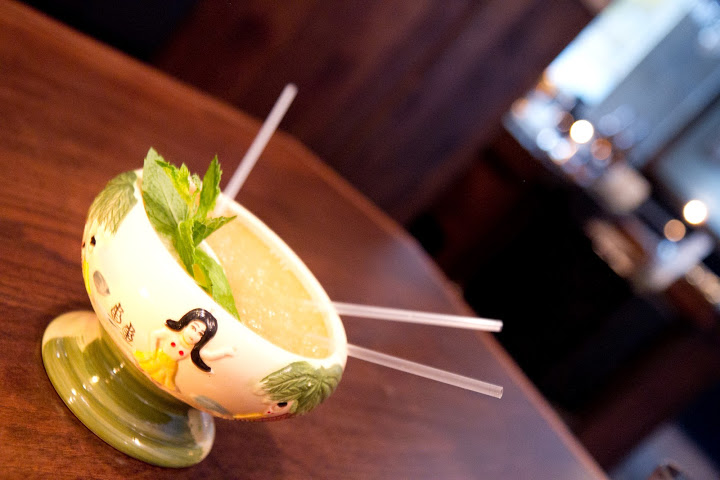 Rum bears a rough and tumble history, whether as the Royal Navy's spirit of choice, or on a grim note, benefiting from the slave trade. Despite its dark days, rum thrives as the spirit of the Caribbean where, along with Latin America, the majority of the world's rum is produced. Legend swirls throughout rum's history, as with the story of Admiral Horatio Nelson whose body was preserved in a cask of rum after his death in the Battle of Trafalgar en route back to England. Upon arrival, the cask was empty of liquid, the rumor being his crew drank it in hopes of ingesting Nelson's courageous spirit. From this comes one of rum's many nicknames, "Nelson's blood" or "tapping the admiral".
Despite an often grizzly, dark, slavery-filled past, rum is likewise associated with island breezes, relaxation, the good life. Whether an airy white rum or a sweet, spiced dark, there's more complex rum variances than many initially suspect. Though no hard and fast rules apply to all rum, here's a quick rundown of categories:
– Light/silver/white rums are often smooth, sometimes sweet, mixable rums, ideal for cocktails, made from both sugarcane and molasses. Typically aged briefly, they maintain a colorless look aged in stainless steel, neutral oak or having color filtered out.
– Gold/amber rums are typically medium-bodied rums, generally aged in wood barrels – the halfway point between light and dark rums.
– Dark rums are molasses-based, aged in charred barrels, at times quite sweet and silky, other times complex, for mixing or sipping.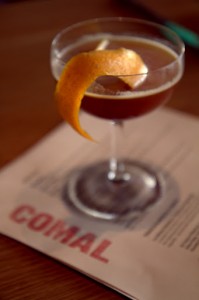 – Other categories: Spiced rums have spices and even caramel added in. Flavored rums are infused with a wide range of flavors. Overproof rums are high proof spirits well over the standard 40% ABV. Premium rums are essentially the more refined category of sipping rums. Cachaça is essentially Brazilian rum made solely from sugarcane juice.
In addition to styles, regions determine rum characteristics. Spanish-speaking Caribbean (namely Cuba, the Dominican Republic, Puerto Rico) and South and Central America are most regarded for a smooth añejo style. English-speaking islands (like Barbados, Belize, Jamaica, Saint Kitts, Trinidad) are best known for full, dark rums, including demerara rums made from natural, unrefined demerara sugar. French-speaking Caribbean islands (including Haiti, Guadeloupe, Saint Martin, Martinique) are famed for agricultural rums (rhum agricole), produced solely from sugar cane juice, which are refined, complex, even grassy and funky.
RUM BARS
Smuggler's Cove: One of the greatest rum selections you'll find anywhere, the standard-setting menu at Smugglers offers over 200 rums with flights and pours grouped by style or region and a Rumbustion Society encouraging (and rewarding) exploration. On top of being a rum haven, Smugglers honors the roots of Tiki (Don the Beachcomber and Trader Vic's paraphernalia intact) in its intimate, three-level layout. The cocktail menu is extensive with sections on Cuban cocktail favorites from Havana's glory days, to modern interpretations of Tiki drinks utilizing flavor profiles like Jamaican jerk tincture (in the Port Royal cocktail).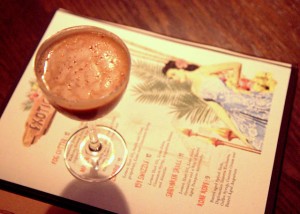 Tradition: This new bar offers themed booths (called "snugs") around subjects like New Orleans, Pre-Prohibition, Scotland, each boasting vintage ads, signs, and barware in keeping with the theme. An artistic menu is likewise themed around each category – with a reservation at the bar or in a snug you can order from the whole menu (there's plenty of room for walk-ins with a shorter menu). One theme is exotic/Tiki, a page of mostly rum-based cocktails. For a unique rum experience, there's an extensive house-blended and barrel-aged spirits program, including all manner of spirits finished in house barrels, like Flor de Cana rum in Pinot Noir or sweet vermouth barrels, imparting unexpected wine notes to the rum.
Bar Agricole: Though not a rum bar per se, Bar Agricole, with impressive modern design and a bar backed by dramatic photography, is named after French Caribbean rums, boasting a strong selection of rum. Agricole perfects classic rum drinks – chat with bartenders on which version of a classic daiquiri you might want to try – they're well-versed on each. Imbibe lesser-seen classics like a Martinique Crusta from Charles Baker's Gentleman's Companion, this particular recipe dating back to 1840 of agricole, lemon, bitters and Maraska, a Croatian maraschino liqueur.
Additional rum-centric bars: for dive bar rum and cheap rum punch, Hobson's Choice in Haight-Ashbury; other notable Tiki bars include transporting East Bay classics, Forbidden Island in Alameda and Conga Lounge in Oakland, and out-of-the-way Tiki Haven in SF's Outer Sunset.
BEST RUM COCKTAILS THIS YEAR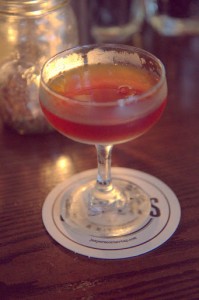 Among the best rum cocktails all year? Brand new to Jasper's Corner Tap fall menu is frothy, light beer and rum beauty, Rum Shaker (a cheeky reference to the 1990's rap song, Rump Shaker): Bacardi 8 Rum, Shipyard Pumpkin Ale, lime, pumpkin syrup, cream, egg white, orange flower water recall a classic Ramos Gin Fizz. Also new to the menu is bartender Taylor White's Haymaker, allowing Appleton Reserve Rum to shine a fabulously musty, spiced way with Combier orange liquuer, chai tea infused Punt Mes vermouth, Angostura and orange bitters.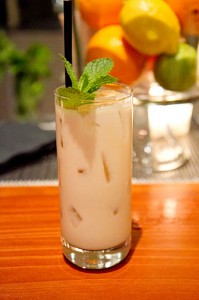 An after dinner sipper at AQ this summer was Senegal at Dusk ($10), a mixture of Lemon Hart rum, coffee and a blissful cardamom banana cream. At Tradition, Kona Kope stands out from an entire book of cocktails. Sweet Diplomatico Reserva Exclusiva rum and barrel-aged spiced rums intermingle with coffee syrup and a touch of coconut cream, evoking lively coffee-tinged tropical breezes. For a milky rum stunner, try Smuggler's Cove's Jamaican Milk Punch, reminiscent of traditional Brandy Milk Punch, smooth, frothy, spiced.
Lower Haight's Maven is not a rum bar, but they offer one winning rum cocktail, the Nauti' Mermaid mixing Jamaican rum, lime, orange, coconut and housemade hazelnut orgeat, substituting orgeat's typical almond base for hazelnuts. In downtown Berkeley at Comal, a refreshingly unique expression is a Black Daiquiri mixing Pampero Aniversario Rum, Averna, lime, sugar, and Chiapan coffee tincture for a tart, bitter, sweet and robust imbibement. Coffee notes don't dominate but add a hint of earth and body.
RECOMMENDED RUMS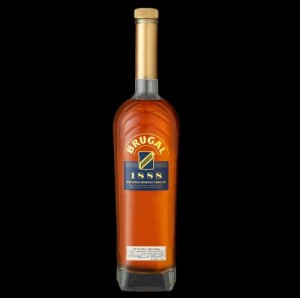 Sophisticated Sipping: One of my all-around favorite rums is Brugal 1888 ($54.99), from five generations of family distillers in the Dominican Republic. First aged in American white oak barrels, then finished in Spanish oak, it's a blend of rums aged 5 to 14 years, hitting the nose with spice, coffee, dried fruits, then to taste, bourbon-like caramel, wood, spice, a hint of earth, with a complex finish. An affordable sipping rum is Appleton Estate Reserve 12 year ($34.99) from Jamaica, blended by female master blender Joy Spence. It's bright and bold, but also nutty and buttery. If you get your hands on Appleton 21 year, it's a beauty of fascinating grassy notes, nuts, orange blossom, molasses.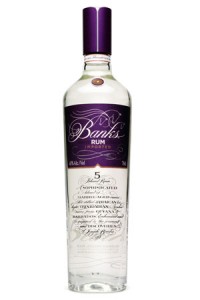 Sweeter Sips: Ron Zacapa 23 year ($37) is a Guatemalan classic, smooth with toffee and spice, crafted by a female master blender, Lorena Vasquez. Diplomatico Reserva Exclusiva ($35) is lushly sweet with caramelized brown sugar, a spice-redolent Venezuelan dark rum. Botran Solera 1893 Gran Reserva ($24), a Guatemalan anejo rum, is an affordable and different side of the sweet coin. A blend of 5 to 14 year old rums, is balanced vs. cloying, tasting of caramelized banana and coconut.
For Mixing: Shellback is a new release of two affordable ($17 per bottle) Barbados-blended rums, ideal for cocktails. The silver is clean with vanilla smoothness and whispers of tropical fruit, while the spiced is medium-bodied with cinnamon bark, ginger and clove oils, nutmeg, cassia.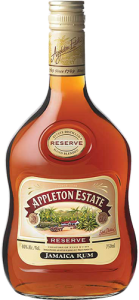 White Rum For Aficionados: Possibly my top white rum, Banks Five Island ($25.99) is rife with character, funk and elegance – a blend of rums from five islands (hence the name), it's reminiscent of the Asian/Indonesian sugarcane spirit Batavia Arrack. Banks recently released Banks 7 Golden Age Blend ($30), 23 rums sourced from seven places, which is likewise complex, dry, nutty, tropical and rich.
For Agricole Fans: Rhum agricole is my favorite style of rum – often funky, grassy, complex, elegant. I adore the floral, fresh spirit of Clement Martinique Rhum Blanc ($30) and their VSOP ($35), exhibiting spice, coconut, apple, earth. Rhum Clément. Already a fan of their elegant rhum agricoles, they just released a fresh, smoky 6 year old ($56), and a cinnamon, wood, vanilla-inflected 10 year old ($73). For a splurge, I adore the unique, cask strength (though still reasonably under 100 proof) 10 year Rhum J.M. Millesime 1997 ($130), unfolding with toasted nut, lemon, sage, cinnamon. Another agricole recommend is La Favorite Martinique Rhum ($38 Ambre, $29 Blanc).
FURTHER EDUCATION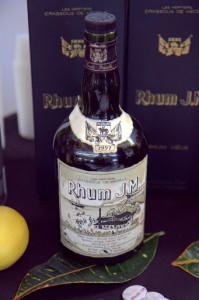 Ministry of Rum: Started by rum expert and all-around great guy Ed Hamilton, Ministry of Rum is a key resource for all things rum. Find reviews and discussions on just about every rum in existence, glossaries, rum basics, and rum events worldwide, including the annual Ministry of Rum tasting held in the Bay Area. www.ministryofrum.com.
Rum for All: Rum For All is a project started by F. Paul Pacult (publisher/editor of Spirits Journal) and industry expert Sean Ludford. Their website is an online resource of rum primers, select producer profiles and cocktail recipes. I recently went to their touring seminar when it was in SF, offering an impressive range of rums to sample side-by-side: the best way to get educated. www.rumforall.com.