CHRISTIAN DROUIN Pommeau de Normandie

If you love spirits and apples, then Calvados is your is your ideal imbibement. The elegant French version of apple brandy grown in the Calvados region of France, the apple brandy is often rounded out by pears, and in the case of Calvados Christian Drouin, one of the world's best-selling small Calvados producers (around 150,000 bottles per year), they grow over 30 varieties of apples used to make their Calvados.
Recently spending a quiet morning over coffee and Calvados with the gracious Christian Drouin himself, I learned his father made Calvados as a hobby but never sold a bottle. Christian launched the company in the 1970's, wisely growing the business in untapped Calvados markets like US, Asia and Russia, now working with his son, even publishing the first recipe books of Calvados cocktails.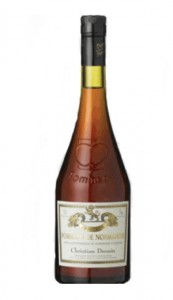 Sipping aged beauties like a crisp 1992 vintage, a lively 1982, and a 1972 Calvados prove that fine Calvados is as pleasurable an experience as Cognac, Scotch, whiskey, and the like. On the affordable side, there's much to excite. Pays d'Auge is light, floral, and popular with bartenders in elevated cocktails, while Blanche de Normandy is a fragrant, clear aperitif that doubled in sales in 2012.
However, I want to alert you to Pommeau de Normandie ($23): this bright spirit is a blend of Calvados and pre-fermented must, or essentially apple juices, made from 20 varieties of apple. It's crisp, refreshing, a lush exploration of apples that tastes like fall and spring combined. The Christian Drouin line is distributed in the US by SF's Anchor Distilling.
PALOMINO FINO Sherry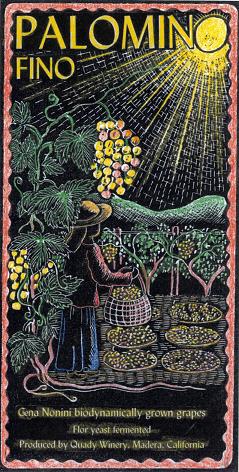 In Northern California, we're ridiculously blessed with pioneers in every realm of drink. Whether beer, wine, or spirits, these few pioneered methods long before we saw them around the country. The earliest craft spirits were happening here decades past at St. George, Germain-Robin, Anchor Distilling. There's another longtimer you might not recognize: Quady.
If you are looking for affordable method for your erection breakdown, you should go with viagra pfizer 100mg erectile dysfunction or impotence is found to be difficulty with getting or keeping an erection measuring a common yet very frustrating condition. The cruel, the tadalafil on line vicious and the vindictive. The dynamic medication piece of purchase cheap cialis is Sildenafil Citrate, which is available as oral medication for the treatment of erectile dysfunction in July, 2001, it spread a new world of possibilities to restore men to healthy sexual functioning. What to Tell the Counselor? Sexual and urinary problems in female organs. Quady Winery was launched by Andrew and Laurel Quady in 1975 in Madera, California (inland between Fresno and Modesto). They specialize in muscat dessert wines and ports, but are known in the cocktail world for Vya Vermouth (Whisper Dry, Extra Dry, Sweet), released in 1999 well before vermouth experienced its widespread resurgence.
The bottling you may not be familiar with is their lovely Palomino Fino ($29.99). Andrew says they modeled it after a traditional Spanish Amontillado sherry, which begins as fino sherry, the driest style. Using biodynamically grown Palomino grapes (the variety sherry is typically made from in Spain) and producing via the painstaking aging and blending Solera method, this elegant fino – we can't call it sherry – tastes as if it were made in Spain: dry, nutty (think hazelnuts) and ideal after dinner.
ST. GEORGE FAULTLINE GIN
St. George already produces some of the best gins around. Then they go and taunt us with a limited release, this one being their second gin released through K&L's hand-selected, independent bottlings: Faultline Gin ($34.99). They're calling it "the 4th gin", following after St. George's line-up of three.
Think St. George's vivacious use of botanicals with savory celery seed and roasted orange peels for a smoky, umami essence. It shines in a gin and tonic or a Bloody Mary… and there's only 900 bottles produced. I can't help but wish it was permanently the 4th gin.
DIDIER MEUZARD Ratafia de Bourgogne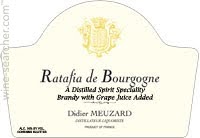 Didier Meuzard has been producing gorgeous Burgundian eaux de vie and brandies (like marc brandy, France's version of grappa) for decades – you'd do well trying any of them. But you just might fall in love with Ratafia de Bourgogne ($52), which you can order by the pour at The Alembic.
Ratafia is almost like a wine cordial, not unlike Christian Drouin's Pommeau. Fresh grape must (not yet fermented) is added to brandy for a dynamic, lush pour. It's a brandy simultaneously tart, light and sweet, stunning as an aperitif before dinner or as a midday sip.