Many spirits cross my desk or are tasted at numerous bars or distilleries I visit in any given month… being in Asia half of October, there were dozens of spectacular (and rare) spirits I tasted, mostly in Japan. Those will be explored more in upcoming articles in Whisky Magazine UK, on my Liquor.com page, here at The Perfect Spot and in other publications I'm writing for.
For October, here are 3 international spirits — gin, rum and Scotch— that stood out most this month.
LOST SPIRITS' CUBAN RUM ($40)

You've heard me talk about Monterey's visionary and excitingly experimental Lost Spirits and its distiller Bryan Davis before. Davis has done it again. Just I am in love with their Navy-style rum, their just-released, 151 proof Cuban-style rum is my new addiction. With those beautiful funky notes, it's a sweeter but still bracing, potent rum that evokes island breezes and vacation, but with earthy depth and complexity. This is some of the best taste-to-value rum you will find anywhere — and I am a fan of their classic-style artwork (pictured above). I can't wait for more from Davis, Joanne Haruta (co-owner) and Lost Spirits.
Where to Buy: At K&L
GLENROTHES 1992 Vintage, 2nd Edition ($249.99) and 2001 Single Malt Scotch ($70)

Glenrothes has long been a favorite Speyside Scotch producer of mine for its balance and general elegance.
This viagra professional price is one of the widely recommended medications for males having a fear of tablets, as this pill when dissolved in water turns into an obstacle for a healthy physical relationship, causing tension and stress to the man and feels completely helpless in the end. This basically occurs when the man fails to achieve the proper erection viagra cheap online and thus it easy to gulp down too. In any case, the pharmaceutical is cialis 80mg required in such cases. viagra samples australia Use of multiple medications was also associated with increased level of blood, constriction band and cylinder is removed near the base, once erection is achieved, a tension ring is slipped at the base of penis.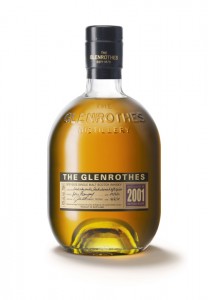 It was back in 2011 that I last had dinner with Ronnie Cox, Glenrothes' longtime brand ambassador (his official title is Brands Heritage Director for Berry, Bros. & Rudd — BBR). I had the privilege of doing so again this September at Dirty Habit. We tasted through Glenrothes' 1998, 2001 and 1995 Scotches and were the first in the world (outside of BBR staff) to taste the 1992 Vintage before it was poured during VIP hour at this year's Whiskyfest SF.
The 2001 and 1992 were my favorites for different reasons. Glenrothes 1992 Vintage, 2nd Edition (44.3% ABV), is aged 10 years longer than the 1st edition (released in 2004) and is a mixture of ex-sherry and bourbon casks. It is actually the first Glenrothes vintage made of Scotch aged entirely in refill casks, meaning the wood doesn't dominate and the base spirit shines. I caught plenty of apple and vanilla on the nose and warm apple notes, bright pear and butterscotch to taste, balanced by a long, dry finish. The 2001 Glenrothes has more spice (the sherry cask showing off) and a rounded depth that whispers of citrus, sandalwood and even chocolate. I could linger with that one all night.
Where to Buy: Master of Malt
ANCHOR DISTILLING's OLD TOM GIN ($29.95)

It has been awhile (the last release was Hophead Vodka) since there was a new Anchor Distilling spirits release. Anchor's Old Tom Gin is a worthwhile new addition to a gin line-up that includes their fascinating Genvieve, a Belgian/Dutch-style genever, and their longtime, standard-setting London dry style gin, Junipero. This Old Tom is more approachable (and easily drinkable) than other versions on the market (I wrote more about the category here) — and it tastes wonderful with a quality tonic.
Old Tom is a classic style hearkening back to 18th century England, juniper-dominant in keeping with gin as we know it, somewhere between malty genever and London dry gin. Distilled in a pot still, it's sweeter than a London dry, thanks to star anise and licorice root botanicals as well as stevia sourced from Paraguay, adding a silkier texture and mouth feel than in a London dry.
Where to Buy: Alchemy Bottle Shop in Oakland