Open since December 2014, one of the many hardcore Edomae-style sushi restaurants to pour out across San Francisco and the Bay Area in the last couple years is quietly tucked away in a San Bruno strip mall, just a short, 15-ish minute drive south of the city.
1. A Steal for TSUKIJI FISH
Unlike many of the hardcore sushi restaurants in SF that serve only nigiri tasting menus and the like, Gintei does have to cater to the suburbs with some maki/sushi rolls and Americanized offerings alongside sashimi, tempura (which they fry beautifully) and the like. But you have options, depending on your preferences, including Edomae-style nigiri or the reasonable house omakase ($60). Either way owner Masa Yamasaki sources fish from Japan's great Tsukiji Fish Market, making the $60 tasting menu a steal for this quality.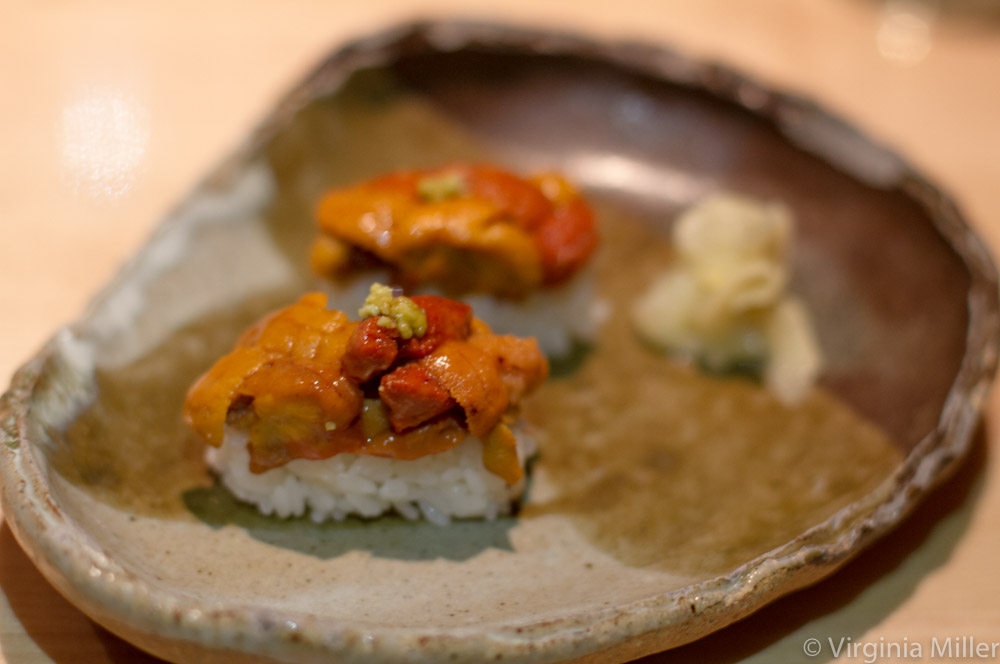 2. A New CHEF
Their new sushi chef Yasu Ueno (who opened The Market's former sushi bar with Masa and worked at Pabu, Foreign Cinema, and beyond) is certainly skilled with fish. If you're lucky, he may also be doing A5 Wagyu beef shabu shabu-style or handmaking his own soba noodles during your visit. Save room post-dinner for Humphry Slocombe black sesame ice cream served according to their saké sommelier's fantastic recommendation: with sake poured over it.
3. A SAKE SOMMELIER
Gintei boasts its own saké sommelier, of which there are a few in the Bay Area and only so many nationally (I've learned much over the years of saké's wide range and nuance from saké somms and master somms like Stuart Morris at PABU in SF, as well as at the amazing Saké Bar Yoramu in Kyoto, Japan).
Add Kiyomi Iwasaka to the list of local saké masters (she's a certified international saké sommelier) who can school you on the category's range, far beyond crisp and dry, sweet and cloudy. She features a range of craft sake breweries alongside monthly flights focused on different regions of Japan. There are also paired saké dinners with different visiting breweries (like a recent February dinner with Ichinokura Brewery) and my favorite flight, the Historical Brewery Flight ($18), featuring three historic recipes, many going back hundreds of years as samurai favorites. This flight expresses the robust, funky side of saké in pours like Kenbishi from Japan's Hyogo Prefecture, a 1505 honjozo saké recipe that expresses its umami notes in aged Parmesan cheese and other fascinating layers. You can also opt for a $14 custom flight with Iwasaka's thoughtful selections.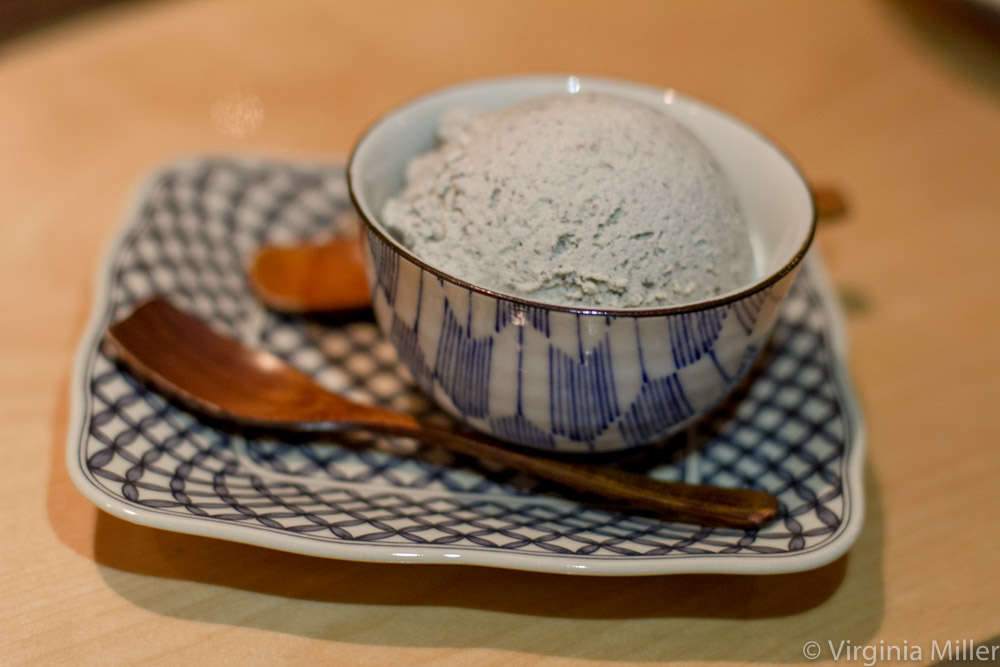 4. Out-of-the-Way GEM
I'm not wanting to "let the cat out of the bag" here but it may be too late. In addition to welcoming staff, skilled sushi chefs, a saké sommelier and impeccable sushi, Gintei is a mellow, out-of-the-way spot in soothing whites, filled with San Bruno locals. It's not hipster and could even be deemed suburban — but you'll feel as if you've stumbled on a Tokyo-by-way-of-the-South-Bay secret.