This article was first published here at Table8 where I am national editor.
"… sashimi is velvet dust, verging on silk, or a bit of both, and the extraordinary alchemy of its gossamer essence allows it to preserve a milky density unknown even by clouds."— The Gourmet/Gourmet Rhapsody by Muriel Barbery
Last fall, I wrote an article for Food Republic on San Francisco chefs taking sushi to the next level. Following epic adventures in Japan, I noticed the rise in Edomae-style, intimate (often sushi bar only), nigiri-dominant sushi restaurants that recall my sushi meals in Tokyo.
Since that article, numerous more such restaurants — some leaning the direction of Tokyo price tags — have opened. These four stand out and I also talk about revisits to two of the restaurants in my original article.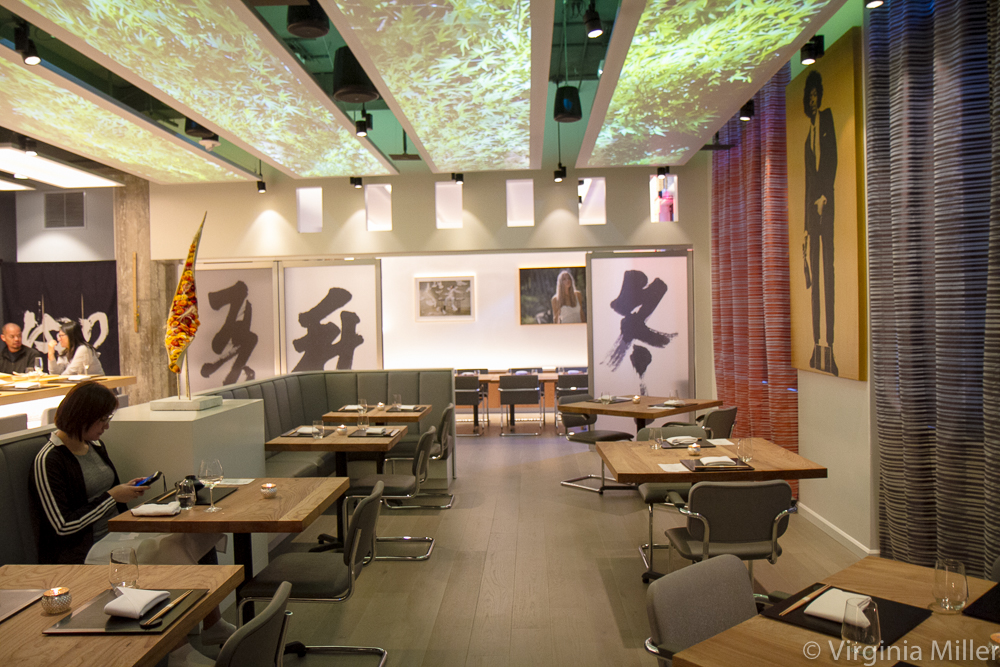 Decadent Splurge: SUSHI HASHIRI



Open on May 13, Sushi Hashiri is the priciest of the newcomers — though still no costlier than the $300 per person, 40-course omakase feast I had at the amazing Sushisho Masa in Tokyo (which is affordable for highest-rated sushi there). Hashiri is $250 per person in the dining room and $300 at the sushi counter (there is also a special $500 omakase option, although it is worth noting that most of the best sushi restaurants in SF range from $80-200 per person). This Mint Plaza opening is Sushi Hashiri's second location, the original opening in 2012 in Tokyo. With Kyoto roots, the first half of the menu is kaiseki-style, the Kyoto tradition of exquisite seasonal meals, providing excitement and range before you even get to the nigiri portion of the menu.
Who: Owners Kaoru Hayashi, Ryuichi Terayama and Yasuyuki Rokuyata hired executive chef Takashi Saito (who was at the shuttered Ame since it opened), the kaiseki menu is overseen by chef Shinichi Aoki (of the now-closed Kaygetsu in Menlo Park) and on the sushi side, Tokunori Mekaru hails from Japan with four decades of sushi experience.
The Space: The sushi counter seems to draw mostly Japanese insiders with an additional 42 seats in the restaurant. The dining room is a sleek, modern space with unobtrusive ceiling video installation and almost ad-like photographs of Jimi Hendrix and John Lennon imposed on the same body grabbing themselves as they hold a bottle of what looks like Champagne with a handbag at their feet (interesting). Despite the cheekiness, the space is actually refined and otherwise understated, refreshingly bright and white, the whole experience marked by attentive service.
Eat This: With fish flown in from Tsukiji Fish Market, you eat whatever the menu of the day is. And if my experience is any indication, after countless omakase sushi and kaiseki menus I've had over the years, this menu is worthwhile, with even a couple "wow" moments. One such moment was raw A5 Kagoshima Wagyu beef served shabu shabu style. Though I've been privileged to enjoy A5 many times, the highest cut possible, eating the silky beef raw was a revelation. Then there were the accents of eggplant in 12 year-aged/fermented red basil hatcho (or soybean) miso, dotted with a cranberry bean, lotus chip and fried basil leaf.
Another thrill with layers of flavor and texture? Sumibiyaki (binchotan-grilled) unagi (a freshwater pike conger eel, in this case) accented with numbing sancho (Sichuan pepper) powder, shishito peppers, burdock root, dried seaweed and a savory-sweet pike conger eel sauce.
Drink This: Sommelier Jennifer Estevez can graciously make wine, sake, shochu, whisky and Japanese beer recommends from the often pricey list, though there are worthwhile by-the-glass options. Sake is served in delicate, artful cups.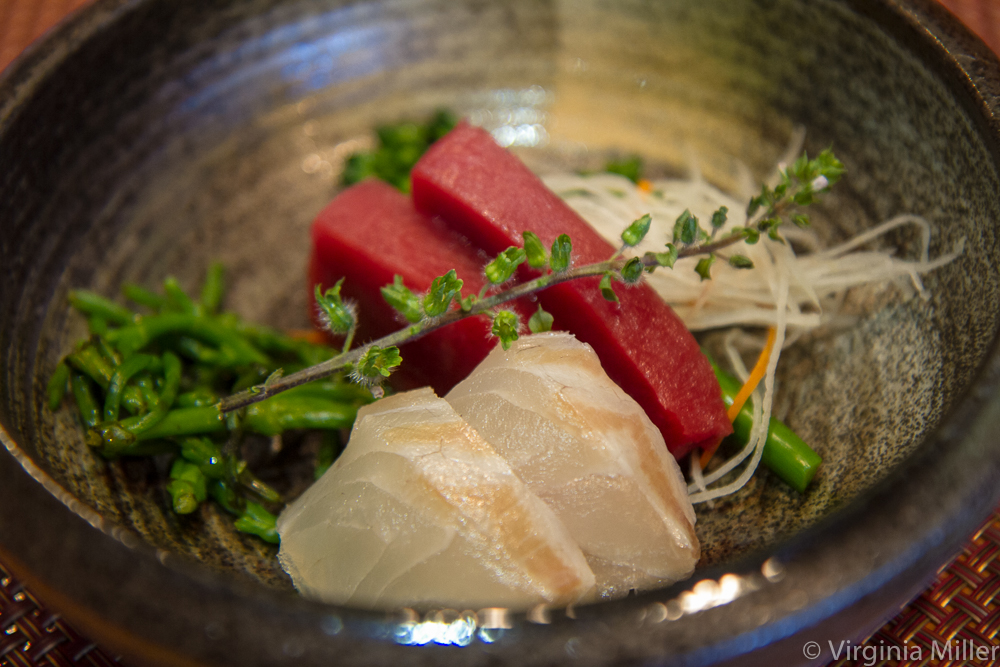 Hidden Gem & Value: AN JAPANESE RESTAURANT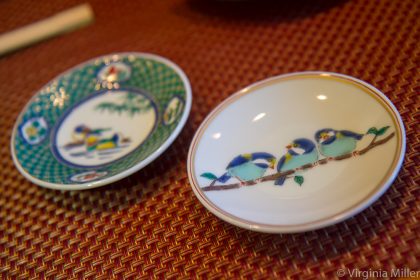 An Japanese Restaurant is my favorite "sleeper" of the newcomers, open October 2015 just after my last sushi article ran, inside the ever-comforting, refreshingly-dated Japantown Kintetsu Mall. Also serving fish flown in from Tsukiji Fish Market, sushi chef Kiyoshi Hayakawa opened An after 11 years at Koo in the Inner Sunset. This more intimate sushi bar (16 seats only) feels like a classic escape to Japan with thoughtful fish choices and expert rice. It's tiny, Zen-like, peaceful and actually a deal, offering $50-80 per person nigiri omakase menus.
Eat This: Hayakawa will patiently walk you through the fish of the day, whether iwana (artic char) or madai (sea bream), while initial courses may include chawanmushi, black cod, sashimi and other bites before the nigiri begins to arrive. The joy here is the relaxing setting, impeccable preparation, charming Japanese dishes and saké cups. I loved discussing Japan and sushi with Hayakawa and savoring some of his recommended sakés.
Seductive, Chic Sushi Den: IJJI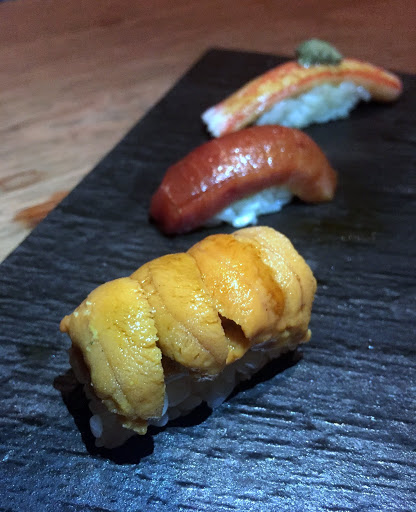 Ijji is the seductive, intimate sushi den of the newcomers, like stumbling into one of Tokyo's endless hidden gems. Given the tiny space and 18 maximum seats, reservations are crucial. There are a la carte nigiri and sashimi options while omakase menus typically range from $70-80, depending on fish served on a given day. Design may be at its apex at this restaurant (outside of the sleek Sushi Hashiri). Though more understated (and dim), Ijji's lack of signage, hand-crafted napkins and coasters, delicate glassware and chic staff sing of Japan authenticity.
Who: Ijji opened in February 2016 from head chef and co-owner Billy Kong, who is also behind Noe Valley's Saru, one of my top openings of 2012.
Eat This: The nigiri-centric menu offers a few small starters and individual nigiri sushi or an omakase of a minimum of 8 pieces of nigiri and a couple small bites. Most of the fish is sourced from Japan and is silky perfection, whether kasugodai (wild young snapper) or kohada (wild gizzard shad). Chawanmushi ($8) and other small plates are exquisite and light. Like upscale Tokyo sushi, it adds up quickly and isn't filling but for fans of authentic Japan sushi (in the Edomae vein), it's another confirmation of how the sushi game has changed in this town.
Drink This: Asahi is on draft ($5) and wines flow from Austria, Galicia and the Canary Islands in Spain. Sake offerings, served in wine glasses, are particularly exciting with a range of flavor profiles, from clean to full-bodied.
Modern Day Twist: JU-NI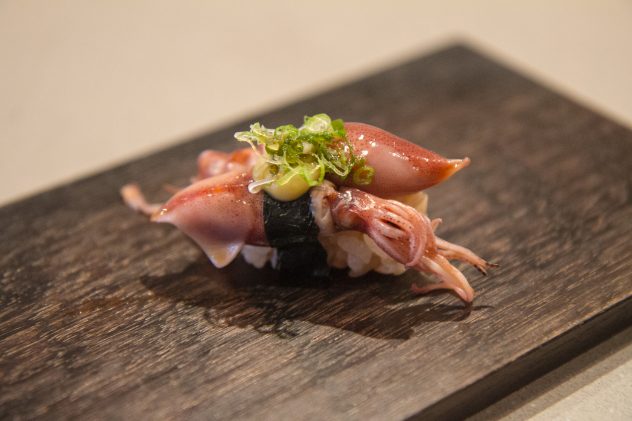 Opening in February, Ju-Ni (which means "12") has been quite tough to get into with a mere 12 seats, an omakase-only menu ($90 per person for 12 courses) and just two seatings a night (6 and 8:30 pm). I finally made it in this summer (you need to plan weeks, even a couple months, ahead with reservations).
Ju-Ni is another intimate sushi experience that continues to confirm the next-level sushi revival but with a more sunny, modern layout and uniquely-sectioned sushi bar that allows three sushi chefs a maximum of four diners each, garnering more personal attention, discussion on each course, if desired, and a leisurely pace. As with Ijji just down the street, I am transported to Japan with nigiri-only focus and purity but Ju-Ni has a decidedly SF slant with sustainable tuna and fish flown in from Tsukiji Fish Market, lively murals and unique bar design.
Who: Co-owner/general manager Tan Truong and partner/executive chef Geoffrey Lee (formerly of Sushi Ran and Akiko's) serve changing nigiri and sashimi offerings, graciously explaining each course.
Eat This: Seafood might include horsehair crab torched on a plank in white miso butter, unusual fish selections like spotted knifejaw (ishigaki dai) and shriyaki, that rarity of fresh unagi/eel, or decadence like salmon roe cured in soy sauce, honey and sake, topped with a mountain of cool, shaved ankimo (monkfish liver).
Drink This: There are only two wines on offer (one white, one red) and a few Japanese beers but it's all about the sake, selected by Gary Danko sommelier Justin Chin, served in wine glasses, ranging from crisp and dry to earthy and full-bodied in flavor profile.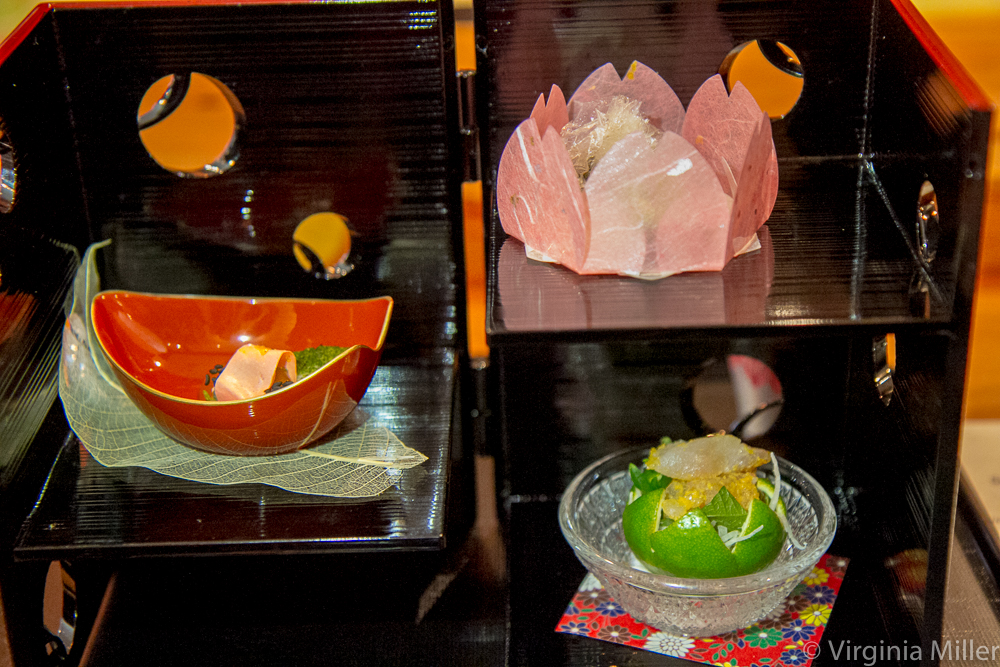 Revisiting Maruya & Omakase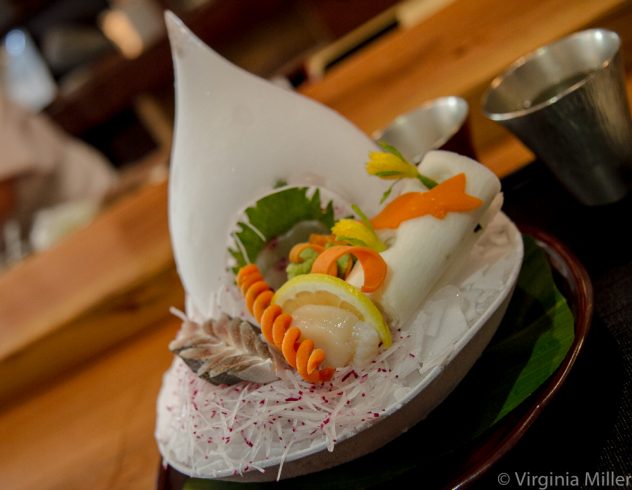 I've recently revisited two of the sushi restaurants talked about in my Food Republic article: Michelin-starred Maruya, which opened in late 2013, and the also Michelin-starred Omakase, which opened in SoMa over summer 2015.
MARUYA: Though last year's experience at Maruya was improved from its opening year, my recent visit this summer was better than ever since owner Ray Feliciano brought on executive chef Akifusa Tonai. The wood-lined space and wealth of saké options still feels like Japan.
Omakase menu options are now $95 or $150 and you can choose a nigiri-centric menu or an omakase with broader offerings. The nigiri, from kanai (flounder) to chikame kintoki (long-finned bullseye), is silky-fresh while creative initial courses hold a few unexpected delights like maguro (tuna) pith jello inside a flower-cut, watermelon radish or zensai (appetizers/bites) served in an artful box, including wonderfully chewy-crisp squid with dry seaweed or an edible "sack"/mini-bag filled with kohaku eggs and caviar.
OMAKASE: Omakase opened mid-2015, garnering a Michelin star in its first year, truly an Edomae-style restaurant with only 14 seats at the sushi bar, fish flown in from Tsukiji Fish Market and gracious chef Jackson Yu explaining each course.
Omakase serves only two set omakase tasting menus ($150, $200), with saké pairings an additional $80. The experience remains memorable, with freshly-grated wasabi root and custom Japanese plating, including antique plates from Japan's Meiji era (1868-1912). Overall presentation and quality of the nigiri courses doesn't feel quite as pristine as during last year's visit, with a heavy dose of torched fish/nigiri — though initial courses, like an inspired summer tomato dish, could be stellar — but Omakase is still a worthwhile, Japan-reminiscent experience (PS: Next month they celebrate their second anniversary with two special saké dinners on September 21 and 22).
Save
Save
Save
Save
Save
Save
Save