"Literature not only illuminated another's experience, it provided, I believed, the richest material for moral reflection. My brief forays into the formal ethics of analytic philosophy felt dry as a bone, missing the messiness and weight of real human life." — When Breath Becomes Air by Paul Kalanithi

I wish beautiful and peaceful holidays to each of you!
After nonstop travel, it's been sweet to stick close to home with the last two research weekends in Los Altos and Sebastopol in Sonoma County (stay tuned for an article in January) as we ready for family to come to town and Christmas amid the mountains and pristine blue (lake) of Tahoe.
Soaking up the season at home, we celebrated Hanukkah with new friends at neighborhood great, The Alembic, at a special dinner with one of Philadelphia — and the country's — greatest chefs, Michael Solomonov of Zahav.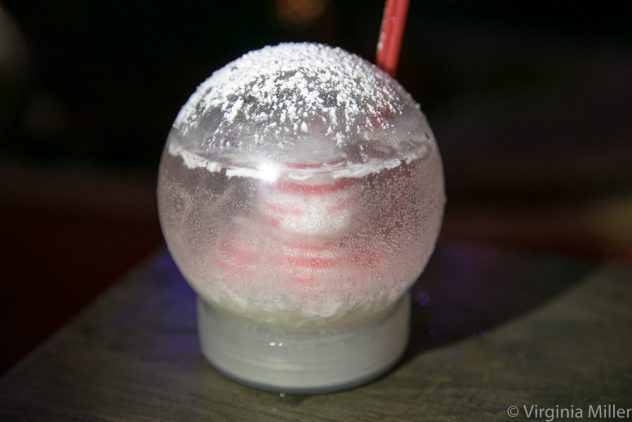 In my weekly Time Out column, I write about the top 5 dishes of the month and where to eat & drink in Los Altos. At Liquor.com, I cover my national top 11 cocktails/bars of the month.
This issue:
Top Tastes — The Top 5 Dishes of the Month: From a caviar beef fat waffle to smoked brisket tator tots, five top Bay Area dishes to go out and try now.
Around the Bay — Eating & Drinking in Los Altos: Weekending in the Peninsula at a French-style boutique hotel.
Imbiber — 11 Top Cocktails Around the US: What's standing out now from Portland to NYC, SF to Houston.
As your personal concierge who tells it like a good friend would, I also create personalized itineraries: trips, meals, explorations (under "Services").
Wine Access Restaurant & Wine Column
Liquor.com Drinkwire

SF Bay Guardian Critic
(2009-2013)
Where Magazine
Alaska Airlines
Magazine,
Thrillist
,
Whisky Magazine UK
,
The Times London
,
Eater
,
Tasting Panel
Magazine,
The Whiskey Wash
, PureWow,
Spoonwiz
,
Drink Me Magazine
,
Citysearch
, NBC's The Feast,
Blackboard Eats
, Tasting Table, Grubstreet