In my latest Time Out column, my top openings of the month join other standout newcomers for a top 15 on where to eat now (article here):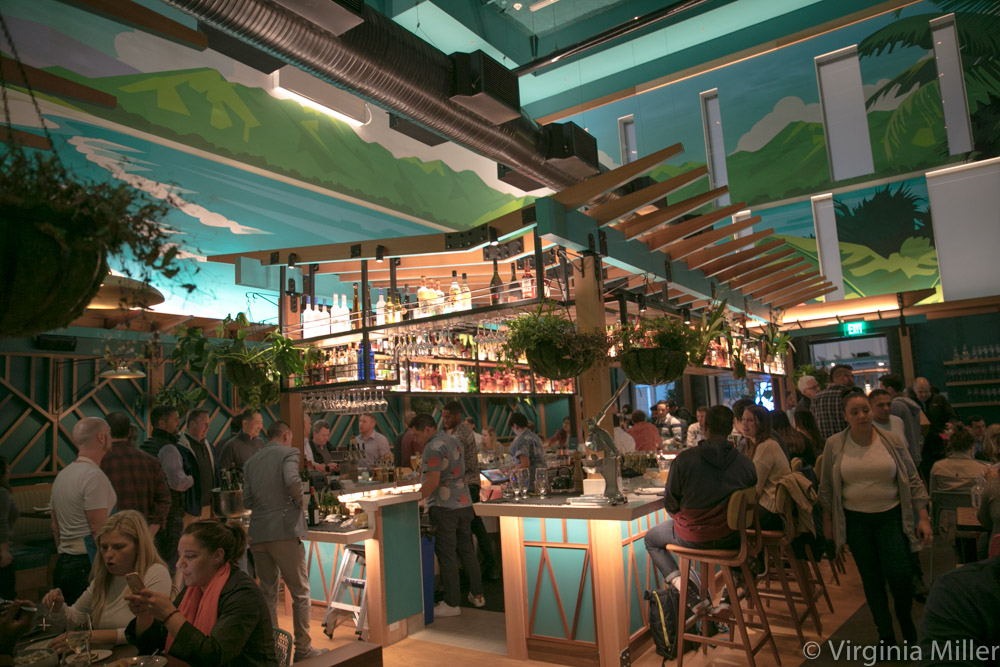 Trailblazer Tavern — 4 stars
350 Mission St.; 415-625-5445. michaelmina.net/restaurants/san-francisco-bay-area/trailblazer_tavern. Monday-Friday 11am–2pm; Monday-Friday 3–11pm; Saturday 5–11pm.
A massive, 7,000-square-foot space in the SalesForce East building already feels like a party oozing aloha spirit, thanks to Michael Mina's latest, Trailblazer Tavern. Mina and Honolulu chefs Michelle Karr-Ueoka and Wade Ueoka of MW Restaurant crafted a menu that exudes classic Hawaii with modern flair (think unagi butterfish arancini, Dungeness crab lumpia or mochi-crusted monchong fish). Brian Means (of P.C.H.) cocktails are festive and tropical, while desserts are creative and light. Murals of blue waves and green mountains surrounding a center bar feel like an escape to the islands.
Ayala at Hotel G — 4 stars
398 Geary St.; 415-374-7971. ayalarestaurant.com. Daily 5:30–10pm.
Conveniently located one block from Union Square, the new boutique Hotel G houses chic, lofty Ayala, a seafood-centric restaurant complete with raw bar and creative, balanced cocktails. Executive chef Melissa Perfit (from Top Chef and Bar Crudo) crafts seafood charcuterie platters or yellowtail amberjack in a Thai chili and garlic lobster pho broth around offerings of oysters, crudo and trout rillettes. Whatever you do, don't miss her fantastic nori spaghettini with Dungeness crab.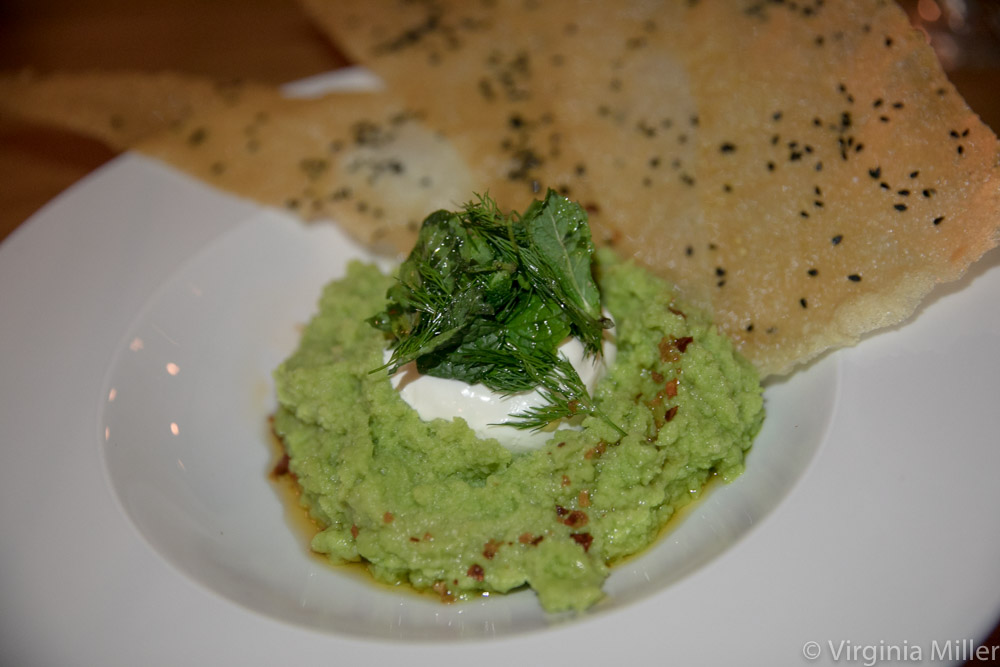 Cow Marlowe — 3 stars
3154 Fillmore St.; 415-508-5898. cowmarlowesf.com. Monday-Wednesday 4–12am; Thursday-Saturday 4pm–1:45am.
It may feel like we didn't need another Marlowe… but Cow Hollow/the Marina did. With welcome late hours, Cow Marlowe (from the ever-growing Big Night Restaurant Group LLC) warms up Fillmore Street with two cozy rooms lined with brass, marble, striped wallpaper and antique cabinets. The menu sticks to Marlowe classics like brussels sprout chips and that ever-popular burger, while adding the likes of fava bean hummus, furikake green beans or late night Kennebec fries/braised beef short ribs poutine.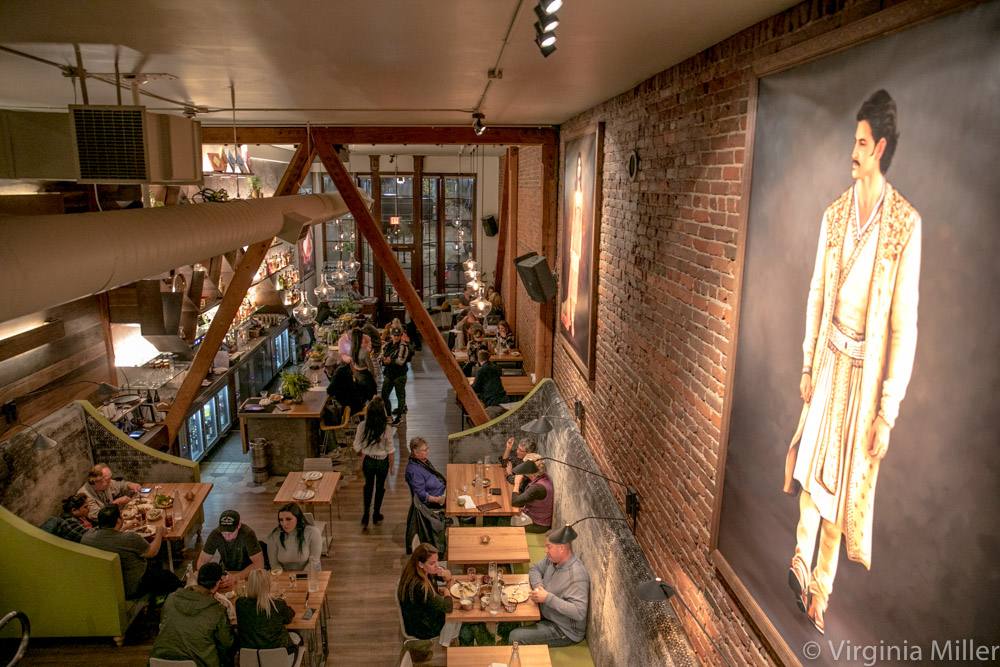 Bollywood Bar & Clay Oven, Santa Rosa (Sonoma County) — 3 stars
535 4th St., Santa Rosa; 707-535-0700. bollywoodbar.net. Tuesday-Friday 11:30am–2pm; Tuesday-Thursday 4–10:30pm; Friday-Saturday 4–11:30pm.
There are service and food kinks to work out at downtown Santa Rosa's new Bollywood Bar & Clay Oven. But the lofty space with upper mezzanine brings some much-needed modern Indian food to Sonoma County. Though delicious, ghost pepper cheddar naan arrives without much heat, while curries like crab cake korma are sadly bland. But British-originated chicken tikka masala tastes fresh and bright with the right spice level. Cocktails by Scott Beattie and Andrea Mota make it a local drink destination, where even "simple" refreshers are thoughtful (the Bardoli Buck is a vodka soda laced with raw turmeric, ginger, lime, bitters, golden beets and marigolds).