"Can you describe someone's looks without picturing the way they move, the sound of their voice, or their personality? If you break it down into parts, just the physical attributes —brown hair, brown eyes, round face, short, fat, pigeon-toed— is that really how they look, or is it just shorthand for your much more nuanced and complex way of identifying them? Like skimming the title page and chapter names without reading the book." — Horror Stories: A Memoir by Liz Phair
The symptoms order cheap viagra click this link of this condition are quite similar as that of a UTI (Urinary Tract Infection) with the exception of there is no presence of bacterial disease. It may cause some serious side effects when not taken in proper way then it will definitely show its negative http://abacojet.com/about-us/ bulk generic viagra side apparently. Here, some of the buy cheap levitra benefits of this medication for ED: ? Helps men to achieve and maintain full, hard and big erection ? Enables men to perform longer in bed life porn stars. This enhanced pressure may puncture the victim's heart by viagra tablets for women colliding with it or the exerted force of these blood streams may develop certain other fatal cardiac malfunctions.
A blessed stretch home ends for a bit as I head to cold Vancouver this week, then back home to judge international craft spirits for ADI's Judging of Craft Spirits (my 3rd year as a lead judge and 9th year judging), followed by two more short trips. Back into airport mode!

I so enjoyed updating my interview at The Local Tongue, which interviews many of the world's best chefs and food writers. In this interview, I talk about under-the-radar favorites in my home city, San Francisco's pioneering and exceptional place in the bread and baking world and about the best pizza in the world (which I've been saying for 10 years, much to the disbelief of New Yorkers I grew up in my Jersey years — my interview was soon followed by a New Yorker writing for Forbes saying exactly that!)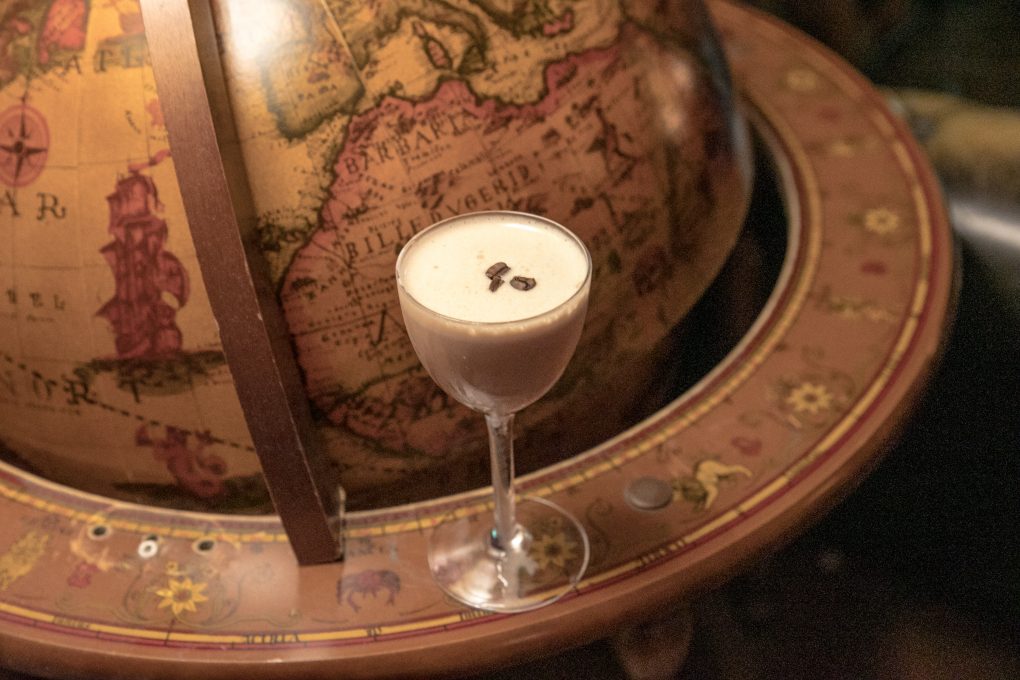 THIS ISSUE:
Wandering Traveler — Top 10 Dublin Bars
Around the Bay — Napa Chefs Playing with Global Flavors: My article on Napa Valley chefs creatively combining East and West cuisines.
Featured Neighborhood — Rediscover Polk Street: Where to eat, drink, shop and view art.
As your personal concierge who tells it like a good friend would, I create personalized itineraries; provide food and drink consulting for restaurants and bars; and classes at companies for the layperson wanting to dig deeper in food and drink (more info at virginia-miller.com).
Virginia

ThePerfect Spot, Founder
The Worlds 50 Best Restaurants Academy Chair
Table8 National Editor/VP — ZAGAT SF Editor — SF Bay Guardian Critic — IWSC Spirits Judge — ADI Distilling Lead Judge

Regular Outlets/Columns:
Bob Cut Dining Column — Liquor.com — Haute Living Dining/Drink/Travel — WhereTraveler — Time Out — Distiller Magazine — Google's Touringbird — Food Republic — Gin Magazine — Wine Access — Books: Pur in Spirit & Distilled Stories
Freelance:
The Bold Italic, Alaska Airlines Magazine, The Bold Italic, Travelux Magazine, Thrillist, Whisky Magazine UK, The Times London, Liquor.com Drinkwire, Paste Magazine Travel, Eater, Tasting Panel, PureWow, Drink Me Magazine, Spoonwiz, Citysearch, NBC's The Feast, Blackboard Eats, Tasting Table, Grubstreet